Toni Potters
I am Reverend Toni-Lea Potters, my friends call me Toni.
I support people through the transformative alchemy of relationship as an appointed Minister through Clergy Support Memorial Church, as a Birth Doula, and as an Early Childhood Educator along the Sea to Sky Corridor. I hold space, provide support and will collaborate with you to curate the ceremony that captures the spirit of who you are as a couple and as the family you are becoming.
I live on the edge of the Squamish estuary with my husband, daughter and our little French bulldog. They are unequivocally my greatest blessings and my greatest teachers.
I officiate at wedding ceremonies, baptisms and naming ceremonies and look forward to connecting with you and serving you in the best way I know how.
Request Toni Potters
Areas Served
Britannia, Furry Creek, Lion's Bay, Squamish.
Reviews
Bria & Brendan
Toni Potters was absolutely amazing! She made our day so much more special and had such a calming, warm presence. June 2023
Daniel & Elizabeth
With Toni Potters , you really get the feeling that she cares about the event, it's not just a routine. it's unique and met with so much class and dignity. She is professional, caring and accepting. Toni listened to our needs and offered suggestions. I would recommend her anytime to anyone because of her adaptable nature. She is a gem and anyone who gets to have her as wedding officiant is blessed. August 2022
Lian & Nick
Toni Potters was fantastic!! Our ceremony was exactly what we wanted. Her kindness and attention to detail made our special day perfect. Xo Oct 2022
Melissa & Eric
Toni Potters was amazing! She was very professional, kind, and helped make our wedding day special. I would highly recommend Toni to anyone getting married. July 2022
Chloe & Andrew
Toni Potters was absolutely amazing! Her words she used during the ceremony were wonderful and both families could only say amazing things about her! We were beyond thrilled that Toni could make our day so special and that she could be part of it. Jan 2022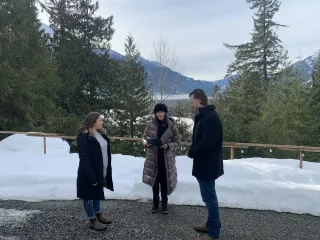 Ryan & Caitlin
Toni Potters was amazing from start to finish . Thank you for making our day magical . December 2021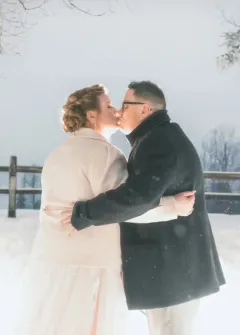 Britny & Justin
Toni Potters was so amazing and nice! Made us feel very comfortable and helped us along the way. She helped make our day special. Britny & Justin August 2021
Hamed & Parvin
Toni Potters was one of the best Officiant's that I've ever worked with. Great communication, punctual and absolutely professional. Hamed & Parvin July 2021
Jennifer & Brian
We absolutely loved Toni Potter's persona. Very professional and blessed to have her be a part of our beautiful day! Thank you again Toni xoxox Jennifer & Brian March 2021
Brian & Katherine
We were very happy with having Toni as our officiant. From the initial email and phone call to the constantly changing ceremony plans due to the unknowns of Covid, she was always responsive and accepting of the changes. Toni was very sweet and I'm glad she was able to be the one to officiate us! I would recommend Toni for everyone! Brian & Katherine July 2020
Sergei & Andrea
Toni Potters was spectacular. She was so professional, kind and patient. I could not have imagined our wedding going any better than how it did. My husband and I have already told our family how wonderful she did. She arrived early and came fully prepared! I sent her a message a couple days before the wedding to make sure everything was still on, and she was very quick at responding. Couldn't be happier! Sergei & Andrea December 2019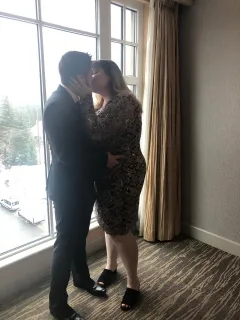 Carly & Mike
Toni Potters was absolutely fantastic! We would highly recommend her services. She brought a beautiful energy to the ceremony and made us feel very calm and comfortable. She worked with us to come up with the perfect script that was just our style. Don't hesitate to ask for Toni. She's wonderful! Carly & Mike September 2019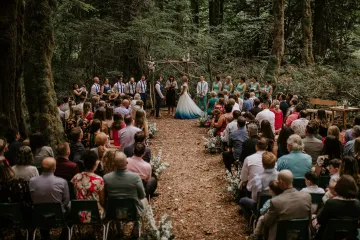 Frans & Erin
Toni (Potters) was very thoughtful and friendly. She was organized at our meeting and pushed us to write our vows early - which was fabulous so that we were not stressing about it closer to the wedding. She was punctual and prepared. She was everything we wanted out of an officiant. Frans & Erin. July 2019
Leslie & Chanta
Toni (Potters) was incredible, very helpful, kind and sent us reminders when we needed it! Thank you so much Toni!! We couldn't have gotten through the day without you and the ceremony was beautiful. Leslie & Chantal. July 2019
Cristina & Constantin
Hello Toni (Potters), We want to thank you for what you did for us. You were wonderful to be able to accommodate us on such a short notice. You helped us to create a beautiful ceremony and your sensibility and your empathy were unbelievable for us. We have truly felt amazing and we consider ourselves very lucky to have been married by such a special person such as yourself. Sincerely, Cristina & Constantin Sept 2018