Brittany Gurney
Brittany is a Windsor native, a wife and mother with a background in Human Resources and event planning. A graduate in Business Administration-Human Resources from St. Clair College, Brittany and her husband find Windsor-Essex a great place to raise a family, including their three cats. She is passionate about focusing on the little things to make your wedding ceremony special. Brittany's favourite way to give back is helping Easter Seals Ontario, and other local charities. She wants nothing more than for couples to enjoy their day.
Request Brittany Gurney
Areas Served
Amherstburg, Belle River, Colchester, Essex County, Harrow, Kingsville Lakeshore, Saint Joachim, South Woodslee Stoney Point, Tecumseh, Windsor, Leamington.
Reviews
Kyle & Chelsea
The process was so easy and smooth. Brittany was in touch with us the entire time, and was always willing to answer any questions we had. The best thing about our wedding was the ceremony and how above as beyond Brittany went to add in references to our theme, which was FRIENDS and Star Trek. She had all of the guests laughing and crying with all the details she added in. August 2023
Tim & Gillian
The best part of our wedding was not having to stress over our officiant Brittany Gurney. She was extremely professional and organized. A bonus was how perfect the sample vows were and how short and sweet the ceremony was. Just what we were looking for. Jul 2023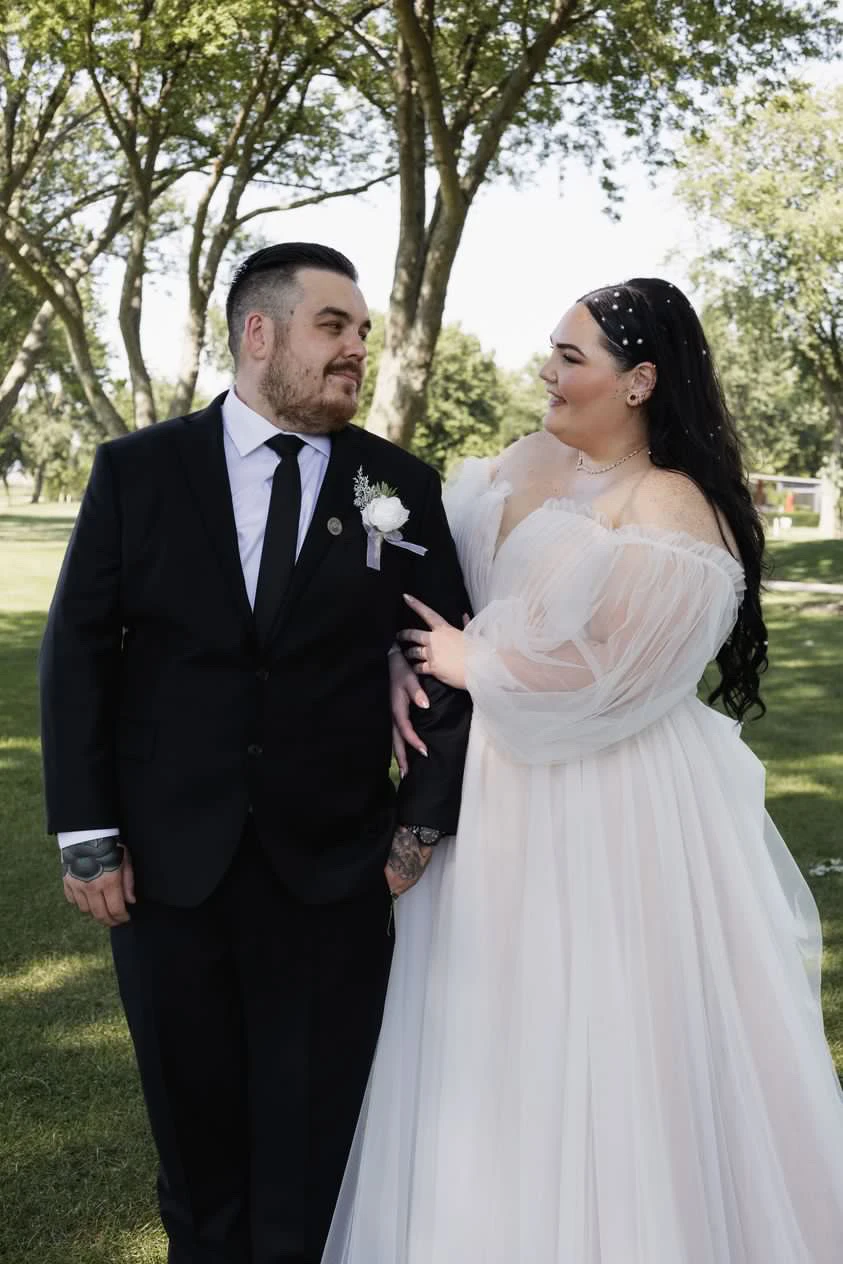 Credit: @corielynnphotography
Scott & Tina
Very easy! Brittany Gurney was so warm and knowledgeable about the ceremony as well as the process of applying for a marriage license and certificate of marriage. She helped us feel very comfortable. The entire day was perfect! The ceremony included all of our guests and it was a beautiful day on the patio. Brittany was the best choice for us. She is professional and friendly and if felt like we knew her for years. No suggestions at all. Excellent service! Thank you for making our day special Brittany! Jun 2023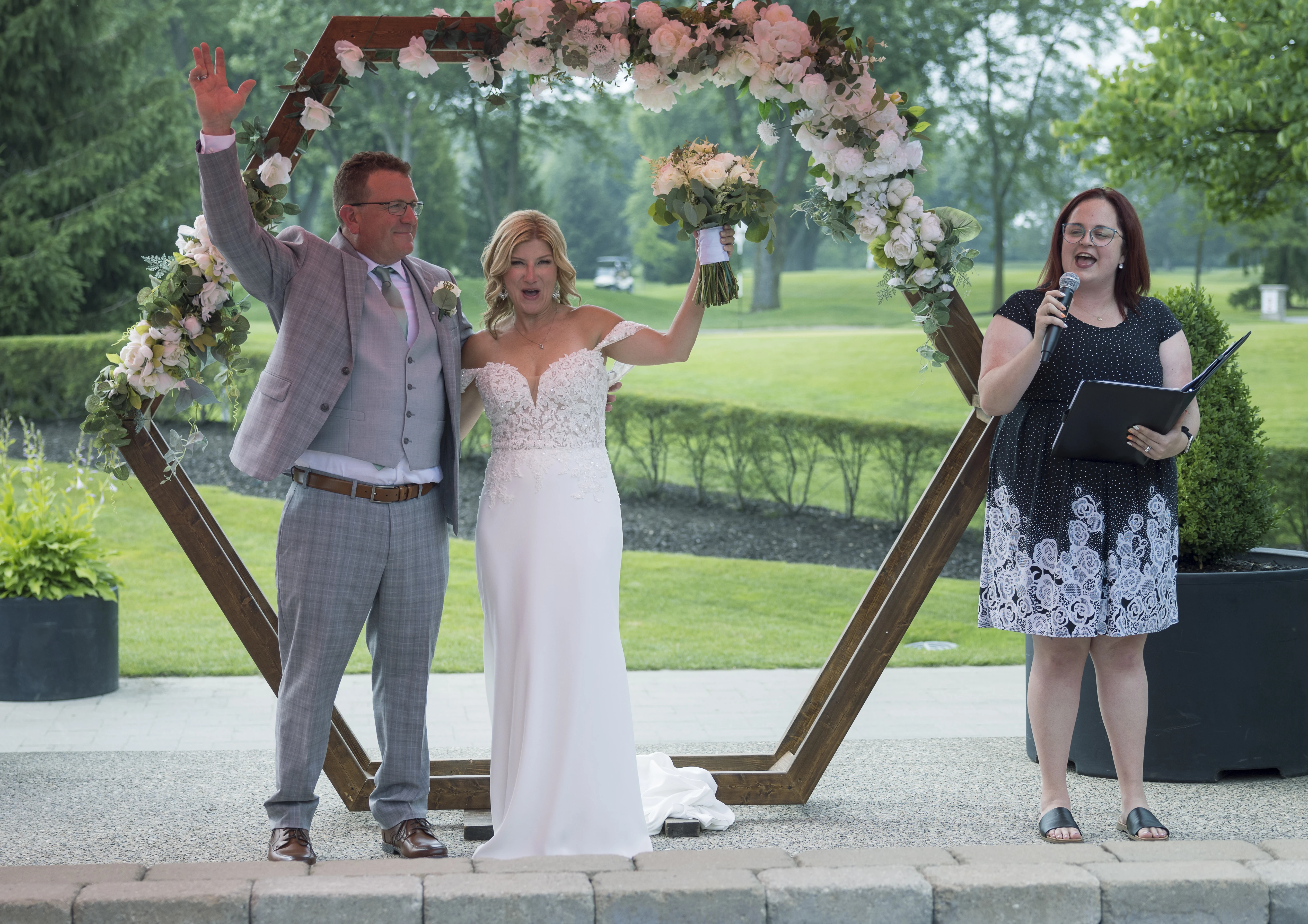 Credit: Heather Pollock
Ron & Kathy
Brittany was accommodations, professional and sensitive to how we wanted our day to go. She worked around our schedule and was a pleasure to work with. May 2023
Kaylee & Julie
Brittany Gurney was fabulous! She was extremely responsive to any questions we had prior to our wedding day. On our wedding day so arrived early and immediately put us all at ease. I would highly recommend Brittany to anyone getting married!!! December 2022
Felicia & Bryce
Brittany exceeded our expectations!! Oct 2022
Abe & Rebecca
Brittany Gurney was so sweet, we both absolutely loved her! She met with us at our home and walked through the whole ceremony in advance of the wedding, and even found ways to get our dog included in the ceremony by putting his paw print on one of the documents we get to keep. Highly recommend her to anyone! September 2022
Kyle & Samantha
Brittany Gurney was FABULOUS. she had everyone laughing, crying with joy, and she was an absolute wonderful person. July 2022
Cheryl & Mark
Brittany Gurney is amazing would recommend her to my friends. Thank you we appreciate your service. June 2022
Jason & Kristin
I would chose Brittany [Gurney] over and over again. She was an absolute delight to make our special day all we wanted it to be. September 2021
David & Samantha
Brittany Gurney was amazing! She is so kind and caring , our ceremony was absolutely perfect. September 2021
Riley and Lindsey
Brittany was very helpful and respectful of our opinions and process. Brittany was really great. She understood the feel and vibe we wanted and she helped us to achieve our dream laid back wedding. She promptly answered any questions or concerns I had. Brittany was really great and I highly suggest using her! August 2021
Morgan & Bradley
Brittany Gurney was amazing! She helped us with all our questions and sorted us out! So thankful we were able to have her as our officiant! August 2021
Luke & Michelle
Brittany Gurney was very informative and kind throughout the whole process and she made us feel relaxed and calm during our vows. May 2021
Stephen & Brittany
Brittany Gurney was wonderful and so helpful! We could not have been happier! March 2021
Dustin & Erin
Brittany Gurney was great! Very helpful and friendly through the whole process. Dustin & Erin October 2020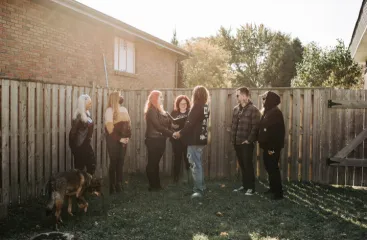 James & Jaylyn
Brittany Gurney Far exceeded our expectations! Brittany offered the idea that our dog Raven leave her paw print on our Record of Solemnization. This is an extra special keep sake that we will have forever! Brittany was kind, professional and best of all fun! Do we recommend her? 100%! James & Jaylyn October 2020
Ronald & Amanda
Speaking with Brittany over the phone was very useful in organizing the ceremony, and she asked me questions about things I hadn't even thought about yet. It was immensely helpful. She personalized the ceremony for us in any way she could, was patient and easy to talk to, and was adaptable to our hiccups along the way. She is even so considerate as to inquire on wedding colours and what the wedding party are wearing so that she fits the atmosphere and doesn't accidentally match the bridesmaids. She ended up finding a dress with a cute dinosaur print to wear for officiating our whimsical affair, which featured gold dinosaur cake toppers and place card holders! Ronald & Amanda August 2020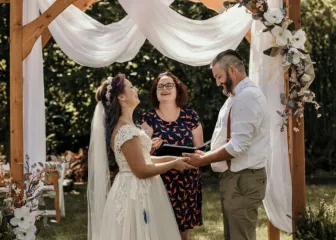 Matthew and Daigo
Brittany Gurney was great. She was organised, polite, friendly and helped us create our own personalized ceremony. We live overseas and Brittany arranged a Skype interview with us before the date to discuss details. Matthew & Daigo February 2020
Mark & Christina
Brittany Gurney our officiant was amazing. Thank you Brittany for everything ! Mark & Christina August 2019
Heather & Ryan
Brittany Gurney went above and beyond for us leading up to, and on, the day of our wedding. She made things easy and relaxing during a time that can get overwhelming and stressful. I would definitely recommend All Seasons to anyone getting married, and I would highly recommend Brittany for their officiant. September, 2018.
Lauren & Jeffrey
I would not hesitate to recommend Brittany as an officiant. She made planning our ceremony easy and was open to making changes to the ceremony to fit our vision. She was both professional and easy-going. She was a welcome addition to our special day. July, 2018.
John & Dana
Hi Brittany (Gurney), Thanks again for officiating our unique ceremony (at our shoe store). You truly delivered on our big day and helped ease some of the stress and nerves. They placed us with the right officiant for sure! Dana & John May 19, 2018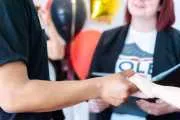 Bevan & Dayna
Bevan and I are so thankful for Brittany Gurney for stepping in and marrying us (last minute). Brittany took control of the situation and put Bev and I completely at ease. Our ceremony was absolutely perfect and we are so grateful. Thank you Brittany, we literally couldn't have gotten married without you Bevan & Dayna July 2017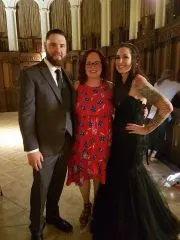 Skye & Josh
Brittany Gurney was amazing. Would recommend her any day! Our ceremony was short and sweet which was exactly what we wanted. Thanks for making it so perfect!!