Brandy-Rose McIlmoyle
Brandy Rose, who lives in Ajax, has been serving people in the GTA and the Durham Region since 2006. Newly married herself, she understands all the joys of putting together a ceremony that reflects your individual taste and style. Brandy has many contacts in the wedding industry and will happily share them at your request. Brandy can help you whether you are planning an intimate wedding of 5 or 500. Confident, fun-loving, and open, she will help you tailor your ceremony to meet your specific needs. Please contact her with any questions you may have, it would be her privilege to officiate for you!
Request Brandy-Rose McIlmoyle
Areas Served
Ajax, Ballantrae, Brooklyn, Bowmanville, Claremont, Courtice, Durham Region, East Gwillambury, Goodwood, Gormley, Leaksdale, Manchester, Markham, Marsh Hill, Raglin, Richmond Hill, Roseville, Oshawa, Pickering, Port Perry, Scarborough, Scugog, Seagrave, Stouffville, Whitchurch, Whitby, Udora, Uxbridge, Zephyr
Reviews
Diego & Mirna
Brandy-Rose McIlmoyle made our day super special, ,she performed the ceremony in Spanish and English for our non English speakers and she involved our family to join in the ceremony. November 2022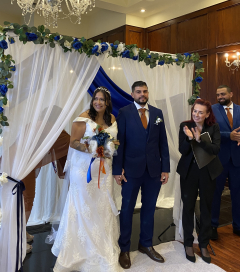 Rachel & Matthew
Brandy-Rose [McIlmoyle] was amazing! She was the perfect fit for us for our short and sweet ceremony. She was very helpful in the planning of the ceremony and even met with us ahead of time to ensure she was the right fit for us. We highly recommend Brandy-Rose! August 2022
Carolyn & Gordon
Brandy-Rose McIlmoyle did a very professional job. She arrived early and was very pleasant. I would highly recommend her and the company without hesitation. June 2022
Arman & Narineh
Brandy-Rose McIlmoyle was absolutely amazing! She went above and beyond our expectations. She conducted a beautiful ceremony and was very easy to communicate with. We adored her and highly recommend her for anyone looking for an officiant. Thank you so much Brandy for making our dream a beautiful reality. June 2022
Lea & Michael
Brandy-Rose McIlmoyle was very helpful- even helped us find a venue. She was very professional and we would highly recommend her. Nov 2021
Allison & John
Brandy-Rose McIlmoyle went above and beyond in terms of our expectations! We had given her a heads up that the two of us were trying to keep things light, because we can be emotional! And she was just so lovely and approachable and sweet. She made us feel really, really at ease! She was confident and kind and we felt really comfortable with her. Allison & John August 2021
Brittany & Perla
We couldn't ask for anyone better than Brandy (McIlmoyle). She was referred to me by a friend who married her and her wife and had nothing but positive feedback! She made our day great! I will definitely recommend All Seasons weddings to anyone that is getting married in the future! Brittany & Perla, August 2020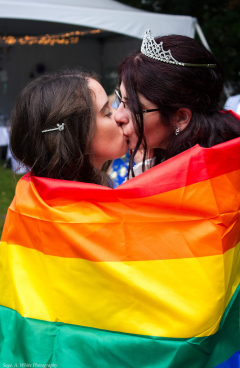 Hassan and Sanie-Zahra
Brandy-Rose McIlmoyle was wonderful. Very easy to work with, professional, pleasant and accommodating. Would recommend her highly. Hassan and Sanie-Zahra December 2019
Cheryl & Lisa
Brandy-Rose McIlmoyle was professional and so delightful and easy to work with, I would recommend her to anyone. The ceremony was perfect. Thank you for everything. Cheryl & Lisa September 2019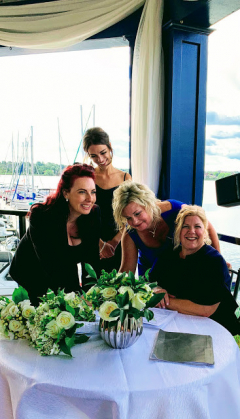 Collin & Melissa
Brandy-Rose McIlmoyle was amazing! Right away after connecting with her about performing our ceremony, we felt at ease knowing we were in good hands. On our wedding day, she was very organized and so helpful as she guided us though the entire process. I would highly recommend her. Collin & Melissa August 2019
Jeremy & Tara
Brandy (Brandy-Rose McIlmoyle) was absolutely amazing. Brandy listened to what we wanted in our ceremony and customized it to fit our needs. Emailing back and forth with the office was super easy and if I had any questions their response time was very quick. I would absolutely recommend All Seasons to my friends. The profiles make it super easy to choose somebody and if you have no clue what you're doing they walk you through everything it's absolutely amazing and I'm so happy to have found you guys just roaming through the internet. Jeremy & Tara. July 2019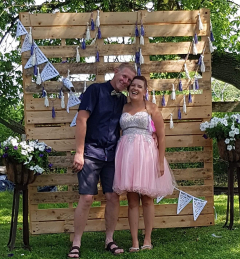 Julia & Anthony
Hi Brandy-Rose, I hope this e-mail finds you well. Thank you for being such a wonderful officiant for our ceremony at Wooden Sticks on Aug. 11th. The ceremony was even more beautiful and well done than we could have imagined! Thank you for personalizing the script and helping us to tweak it to the length of ceremony that we were hoping for. Having you lead the dress rehearsal the night before also helped to calm our nerves. Our guests told us that they really enjoyed the way you spoke and led the ceremony. You made everyone feel very comfortable and happy! We would highly recommend you to anyone looking for a wedding officiant! Thank you again,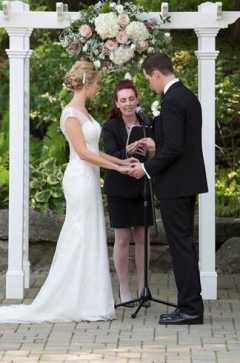 Chantel and Daniel
Hi Brandy-Rose, I wanted to say thank you for being apart of our amazing day. You made everything relaxing and easy - exactly what we were looking for in an officiant. Thank you so much! Chantel and Daniel
Matthew & Candice
Good Morning Brandy, I would like to say thank you again for making Candice and I's wedding day. It would not have gone as smoothly as it did without your services and light-hearted approach. If we have anyone getting married in the area you will be the one we recommend to be their officiant without a doubt. I hope you and your family have an amazing life moving forward.
Sarah & Derek
Brandy Rose (McIlmoyle), Just wanted to send a note to thank you so much for your help and services the day of the wedding. You helped to make the day just that much more perfect and we are so happy that you could be a part of the big day! We were totally lost on how to chose someone to be our officiant and when we came across the All Seasons Wedding site I had no idea how we were going to chose someone. When I came across your profile I checked out your video right away and knew that you were perfect for us. After our chat on the phone, I was only reassured you were a perfect fit. Everything went so smoothly throughout all of our meetings and throughout our communication. You were so helpful with guiding us on how to perfect our wedding ceremony. The day of, you were easy going and helped to keep us on time. You went with the flow and tweaked things as needed. THANK YOU SO MUCH for everything you did for us. We are so appreciative. Thanks again,
Kaylee & Maighan
Brandy-Rose McIlmoyle surpassed our every expectation. Well spoken, exceptionally personable, and so organized! The All Seasons reservations staff were very quick to respond, when answering our many questions! :) From day one, your company, and especially our officiant, Brandy-Rose, have been absolutely wonderful to work with. THANK YOU! :)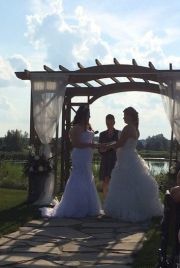 Marisabel & Henry
Brandy-Rose McIlmoyle was very relaxed and with a sense of humor which helped calm down the stress of the moment. Thank you very much for your service. Our schedule was very tight and we thought we wouldn't make it at all! but everything came out perfectly and on time. We will definitely recommend you!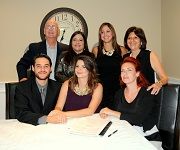 Adam & Amy
Brandy-Rose McIlmoyle exceeded our expectations. She was awesome from start to finish. We had some unforeseen things come up before the wedding and a couple of mishaps during and she performed admirably, so glad we had her as our officient. Thanks Brandy:)
Lindsay & TJ
Brandy-Rose McIlmoyle was outstanding. So relaxed and nice and down to earth. She really maintained professionalism without making things seem too formal. We are so so grateful that we had her there as a part of our day!
Annette & Sam
Brandy-Rose McIlmoyle is a wonderful officiant. She made us feel so welcome and comfortable. She did a wonderful job thank you for making our day.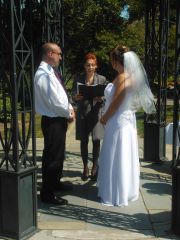 Lesley & Chris
Brandy-Rose McIlmoyle is fantastic! So personable and made me feel so relaxed that day! I would definitely recommend her! It was very easy to book someone and one of the least stressful things I had to do. I liked how you could mix and match the vow samples to suit what we wanted. Amazing job by Brandy. She is an amazing person and put everyone at ease. All my guests commented on how friendly she was! She helped make our day perfect!
Lisa & Kim
Brandy-Rose McIlmoyle was great to work with. She was so prompt, organized and had great ideas to personalize our ceremony. We are so thankful for the wonderful job she did! Thank you again Brandy-Rose!!
Cortney & Daniel
Brandy-Rose McIlmoyle was a fantastic officiant! She was very kind and helped us personalize our ceremony. She was easy to coordinate with and responded quickly to emails. She did an excellent job at the wedding, our guests commented on how sweet she was, we highly recommend her! All Seasons Weddings and our officiant, Brandy-Rose, was very easy and worry-free to deal with. As a key part of the ceremony, it's so important to have an officiant that you can rely on and All Seasons provides that!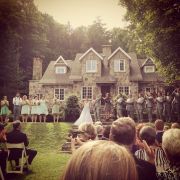 Annie and Hung
Hi Brandy, I wanted to send along a note of thanks for your work at the ceremony on Saturday. You did such an amazing job and we are so thankful that you were our officiant. We had so many compliments on the ceremony. Your help at the rehearsal as well was so important in making the day what it was. All the best to you, Annie and Hung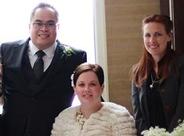 Michelle & Daniel
Brandy Rose McIlmoyle was awesome... from our initial meeting right through to the wedding day. She was professional, friendly and was the perfect type of person for our ceremony. It was money well spent in my opinion and you are one of the more affordable officiants around. Would definitely recommend Brandy and All Seasons Weddings to others.
Shannon & Erik
Brandy-Rose McIlmoyle exceeded our expectations! She was a delight to have officiate our special day! Her personality matched ours perfectly and we knew right away we made the right choice when we chose her!! Thanks so much Brandy-Rose!!