Tara Johnston
Tara was born in Baghdad, and has been living in the Niagara region for 20 years. She celebrates and supports any wedding ceremony of your choosing and can perform them in both Arabic or English if desired. She is comfortable in front of large crowds with her Honours degree in Dramatic Arts and a minor in Psychology from Brock University. Tara also has an Events Management Diploma from George Brown College. With her background in the events industry in Niagara and hospitality, she's one of our most energetic officiants. You can find her at a theatre, volunteering around the community, at a museum and trying new foods. She is also enjoys skydiving! Tara will bring enthusiasm, care and attention to your big day.
Request Tara Johnston
Areas served
Beamsville, Chippawa, Chrystal Beach, Fenwick, Fonthill, Fort Erie, Grimsby, Jordan, Lincoln, Niagara-On-The-Lake, Niagara Falls, Port Colbourne, St. Catharines, St. David's, Smithville, Stoney Creek, Thorold, Vineland, Virgil, Wainfleet, Welland
Reviews
Meaghan & Mike
Tara (Johnston), Mike and I would like to extend our greatest appreciation for your services on Saturday. The day was perfect and it turned out exactly as we envisioned - lighthearted and full of good energy. Meaghan & Mike, June 2018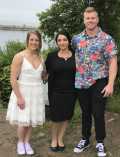 Hayley and Liam
"Thanks again for making our day so special!"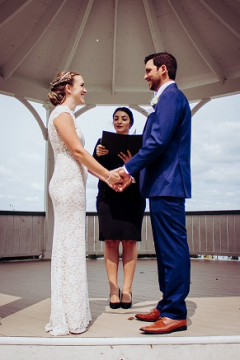 Chris & Amanda
We highly recommend Tara her to other couples. It's no exaggeration to say that by the end she felt like one of the family! Thank you to All Seasons Weddings for making our day a breeze to organize. Chris and Amanda Aug 25th, 2018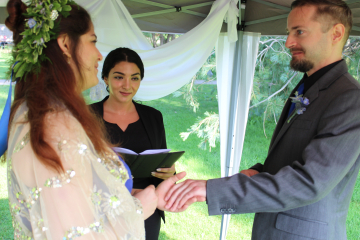 Tyler & Lisa
Thank you Tara! - Tyler & Lisa - August 4th, 2018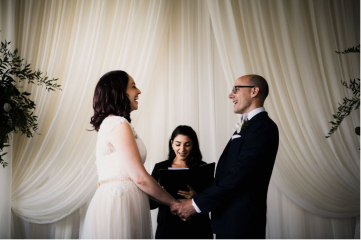 Ben and Joséphine
We're both very grateful to have had Tara Johnston to marry us and been there to be part of our day. Thank you for your professionalism, all the info you've given us regarding the licence and for being so patient while waiting in the sun a whole day! You were great and made everything feel so easy. Ben and Joséphine June 2019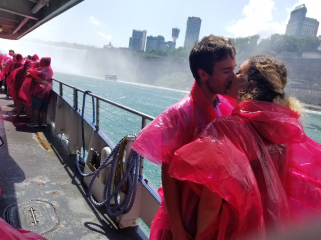 Marcel & Nicole
Tara Johnston was an amazing officiant. She provided us with all the information required in order to make our special day extra special without any hiccups! Thanks again Tara! Marcel & Nicole July 2019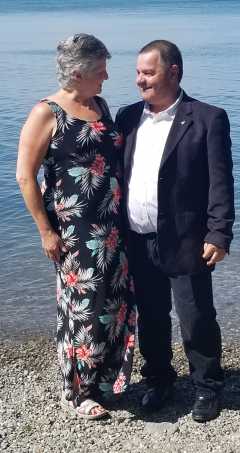 Liam & Andrea
Tara Johnston was a wonderful officiant for our wedding! Planning was very easy with her. Tara was incredibly easy to communicate with and very quick to reply to any questions we had. Thank you Tara! Liam & Andrea August 2019
Cody & Geniveve
Tara Johnston was so nice and helpful, even when things weren't running on schedule! Thank you for everything ! Cody & Geniveve August 2019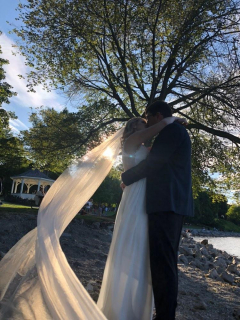 Andrew & Shelby
Tara Johnston went above and beyond, helping us to plan our day beyond the ceremony and highlighting what we were missing. We will highly recommend Tara to anyone we know looking for an officiant! Andrew & Shelby September 2019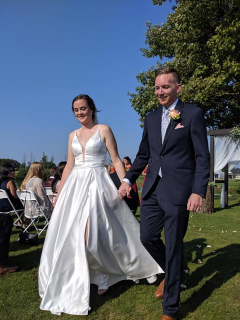 Kelvin & Teresa
Tara Johnston was very nice, professional and responded to all of my questions in a timely manner. Thank you Tara for everything. Kelvin & Teresa ' November 2019