Marianne Helgers (Hurd), BA (Waterloo)
Marianne resides in Brantford, but emigrated from the Netherlands as a child. A bonus byproduct is she is fluent in both English and Dutch! She is well respected in her community as Designated Minister and Wedding Officiant. Marianne is outgoing and always sees the positive in life with a mixture of love, humour and compassion. She is the mother of three adult sons and one of her fondest memories is officiating her eldest son's wedding. Marianne also enjoys knitting, cycling and reading. She is confident that she can deliver your vision and make your wedding ceremony a joyful and memorable experience.
Request Marianne Helgers (Hurd)
Areas served
Brantford, St. George, Cainsville, Ancaster, Hamilton, Dundas, Cambridge, Ayr, Glen Morris, Woodstock, Paris, Ingersoll, Delhi, Waterford, Simcoe, Jerseyville, Hagersville, Harley, Mount Pleasant, Oakland, Port Dover, Turkey Point, Simcoe, Lynden, Caledonia
Reviews
Amanda & Maurice
Marianne was great to work with. She was very friendly from first email through the end of the ceremony. She was able to answer all our questions and provide information we didn't know we needed to know.
Mary & Byron
Your service was excellent and easy to use! Thank you so much!
Shylah
Marianne (Helgers) was absolutely incredible to work with from start to finish. She is organized, detail oriented, understanding and willing to go the extra mile to ensure everyone is happy. The best part of Marianne is her infectious personality. She is so kind and warm and really added that loving feeling to our ceremony. If you are looking for someone special to marry you and yours, I highly recommend her. Shylah Feb 10th, 2018
David & Cassandra
September 2nd 2018 Marianna was our officiant for our wedding, she did an amazing job, made us feel so comfortable. You definitely would recommend Marianne to everyone. Such a sweet,caring, respectful woman. We cant thank you enough being there as our officiant. Thank you ☺ David & Cassandra Roy September 2nd, 2018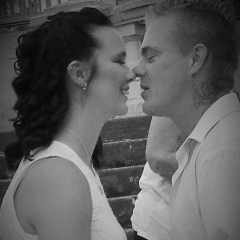 Josh & Ellen
Marianne Helgers officiated our wedding in November 2018 and did an amazing job. Right from the initial consultation, we could tell she was passionate about her role and making the ceremony as perfect for us as possible. She took the time to learn about us and our families, and helped us incorporate that to make a truly personalized ceremony. The evidence speaks for itself from how many compliments we received from guests. We would most definitely recommend Marianne! Josh & Ellen Nov 2018
Ian & Heather
Marianne Helgers was wonderful! We met few weeks before at local coffee shop. She helped us organize our ideas. She was very helpful, down to earth , funny . She was perfect for us. ! Thank you! Ian & Heather June 2019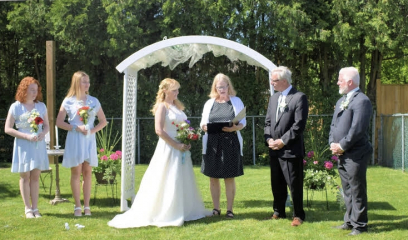 Mike & Hanna
Marianne Helgers was on time, approachable, accommodating and brought a joyful spirit to our wedding! Thank you ! Mike & Hanna October 2019
Robin & Pete
Dear Marianne (Helgers), Pete and I want to say thanks so much for today!! We are pretty low key people of a non over-serious nature...lol and it was very comfortable. Thank you for accommodating us. Robin & Pete, November 2019