Susan Patterson
Susan who lives in Waterloo, came to us from the Unitarian Universalist Fellowship and she is one of our most experienced wedding officiants: "It would be my privilege to perform one of the most important events of your life. The ceremony is a special time of joyous celebration for the union being created between two people. I will do my utmost to make your ceremony reflect your individuality and uniqueness. I will conduct your ceremony as you want it to be. It's your day and I want to help make it all you want it to be."
Request Susan Patterson
Areas Served
Cambridge, Kitchener, Waterloo, Guelph
Reviews
Adam & Erica
Susan [Patterson] was so wonderful to work with and we would highly recommend her to anyone looking. Thank you Susan! Jul 2023
Colton & Jamee
I would definitely recommend to Susan to anyone I know in the future who is planning a wedding. From our very first meeting Susan was so responsive, helpful, kind and patient. She was so efficient in getting any information back to me and made the whole ceremony planning process a breeze. I also appreciated a few days before the big day Susan reached out to run through everything again to make sure it was perfect. August 2022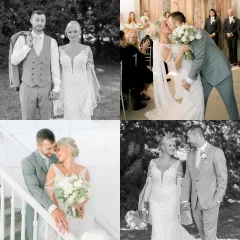 Ashley & Marcus
Susan Patterson was super friendly and fantastic to work with! We and all of our guests loved the ceremony she performed. We would definitely recommend All Seasons and specifically Susan to any friends or family getting married! June 2022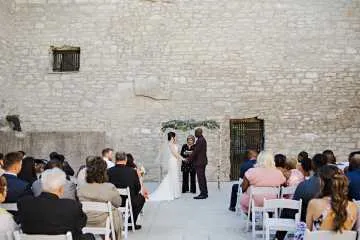 David & Francis
Susan, It was so nice meeting you in person, and for your beautiful words on Saturday. Many of our friends and family also came up to us throughout the day to say how much they enjoyed what you said and how you married us. It was a special day that we will never forget. The beauty of the day left us both in awe and I'm surprised I could get through the ceremony without totally losing it!!! The weather perfect, the space just as we imagined it, and of course the perfect person to be there with. There's so much more to say, but in essence, I just wanted to thank you again for making our day so memorable. All the best David & Francis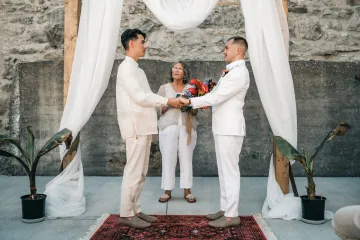 Anita & Mohammad Hadi
Susan Patterson was amazing and exceeded our expectations! She was very friendly and wonderful! September 2021
Greg & Nikki
Susan Patterson was an absolute pleasure ! After cancelling our already postponed wedding and deciding to elope we had to change our officiant and just from the reviews and her pictures we felt like Susan was the perfect match. We met over FaceTime and we just clicked. Susan was so kind and it felt like she was genuinely excited for us and excited to be our officiant. She took everything from our FaceTime and created the perfect ceremony for us. With it being such a small and intimate wedding, it felt like Susan was a family member there with us. Greg & Nikki December 2020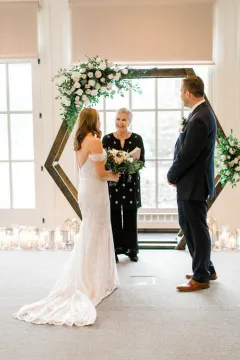 Manuel & Krista
Susan Patterson was so kind and patient! All of our guests commented on how great she was! Thank you so much Susan! Manuel and Krista November 2020
John & Brittney
We absolutely loved Susan! She went above and beyond every step of the way. She had answers to all of our questions and it was very clear that she loves what she is doing. John & Brittney October 2020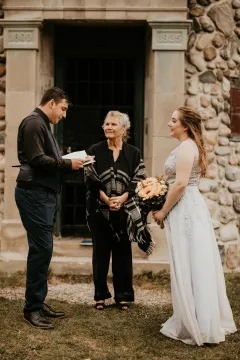 Bryan & Brittany
Susan Patterson was beyond fabulous and really helped make the day special for us. Thank you for everything. Bryan & Brittany July 2020
Scott & Chantal
Susan Patterson was absolutely wonderful in every way. She respected all our wishes while making us feel so comfortable. We are so lucky to have her as our officiant. :) Scott & Chantal November 2019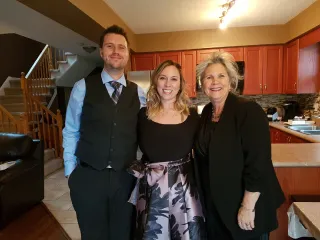 Jen & Miro
Hi Susan Patterson, we just want to take this time to thank you once again for making our special day go smooth and giving us a relaxed atmosphere. We were really happy with everything and couldn't have asked for a better officiant. All the best! Jen & Miro April 2019
Malaika & Christian
Susan Patterson was an amazing officiant. She met with us in advance to help us plan our ceremony. She provided us with several options and then let us amend them to make them our own. She was friendly and pleasant and so happy to be a part of our ceremony which made the ceremony so much better. Everything was smooth and easy and I would recommend her to anyone!
Scott & Carol
Susan Patterson was great!!! Thanks so much for the wonderful ceremony. We had lots of comments about how beautiful the ceremony was. Susan did a wonderful job. She was very helpful with any questions we needed answered. Susan is a very outgoing person and lots of fun to have, I would recommend All Seasons Weddings to anyone who is looking to have a wedding. Thanks so much again.