Shell Madden
Shell lives in Camden East in the Napanee area. You will find her an open and inclusive person with a warm smile and easy, comforting ways. She strongly believes that everyone should have the wedding ceremony of their dreams; be it a grand and formal affair or a fantasy come true, a service personal and dear to the heart or something casual and laid back. Shell enjoys performing any type of ceremony and loves those that are designed to include children and other family members.
Request Shell Madden
Areas Served
Amherstview, Bath, Bellerock, Camden East, Centreville, Croydon, Deseronto, Elginburg, Enterprise, Godfrey, Harrowsmith, Kingston, Marlbank, Marysville, Moscow, Morven, Murvale, Napanee, Newburg, Odessa, Roblin, Selby, Shannonville, Stone Mills Township, Strathcona, Sunbury, Switzerville, Sydenham, Tamworth, Verona, Violet, Westbrook, Wilton, Yarker
Reviews
Zachary & Kacey
Amazing! Our favourite part of our whole day was the ceremony! It was perfect! Shell Madden was an absolute delight to work with! She helped both myself, and Zachary feel so comfortable, and relaxed on our special day. August 2023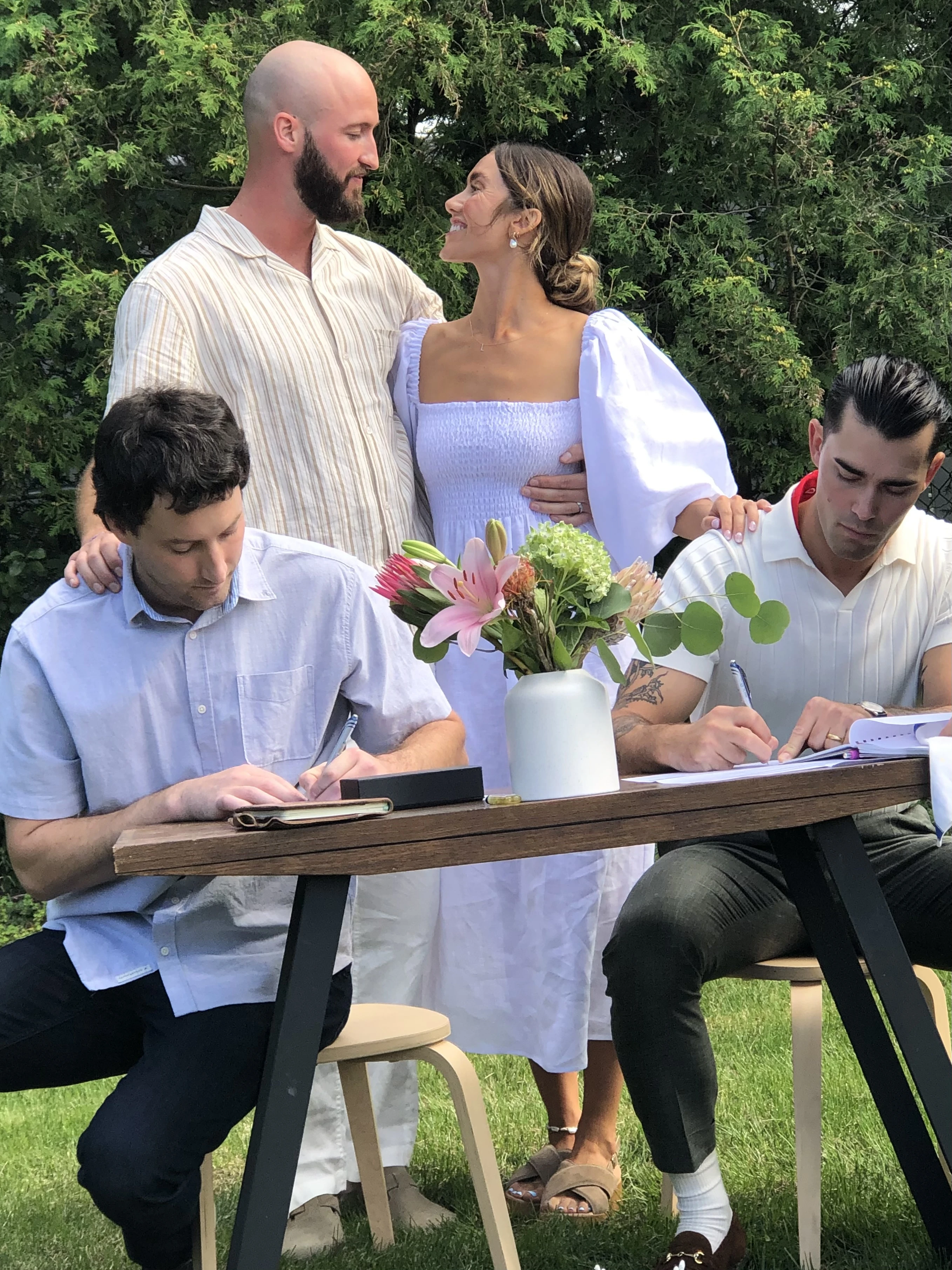 Tyler & Emma
So smooth and easy! We never had to wait too long to hear back from Shell and clear with instruction. It was a wonderful experience Shell is a lovely and amazing person and Officiant. She was a perfect fit for our outdoor and family orientated ceremony. She is very direct and made sure we were properly prepared and we appreciated her support and caring attitude. If you are looking for someone fun and supportive, Shell will be the perfect fit! August 2023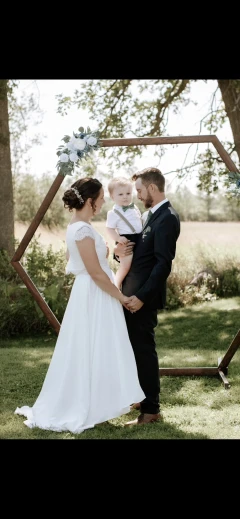 Credit: SEF Photography
Adam & Stephanie
The process for booking an Officiant was easy! We loved how relaxed Shell Madden and everything was. We wouldn't change a thing. July 2023
James & Sadie
It was easy to find the right fit you were looking for after reading through the provided bios. After selecting Shell Madden she was quick to reply and set up an introductory call. Getting to celebrate with everyone. Shell was wonderful to work with. It was immediately clear that she has a passion for her work. She made planning easy and was very reassuring throughout the process. July 2023
Guy & Rianne
Great Marrying my best friend. Shell Madden was wonderful!! June 2023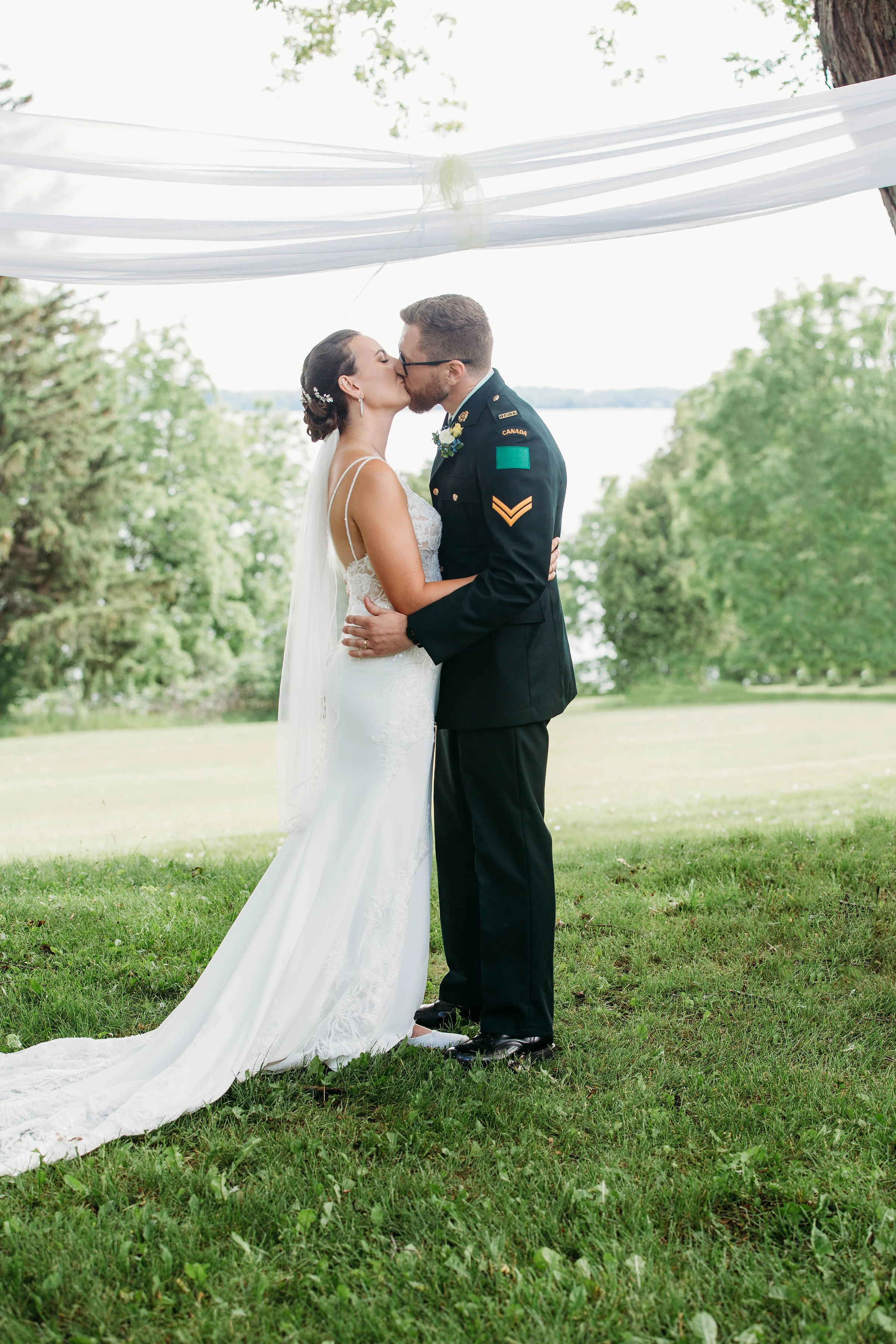 Credit: Helen Morrow
Adam & Heather
Working with All Seasons was very easy even if you have to make changes. We loved being able to have all of our friends and family celebrate with us. Shell Madden was absolutely amazing! She was so attentive, easy going and I feel as though she was the perfect match for us. She made everything so easy for us. Thank you. June 2023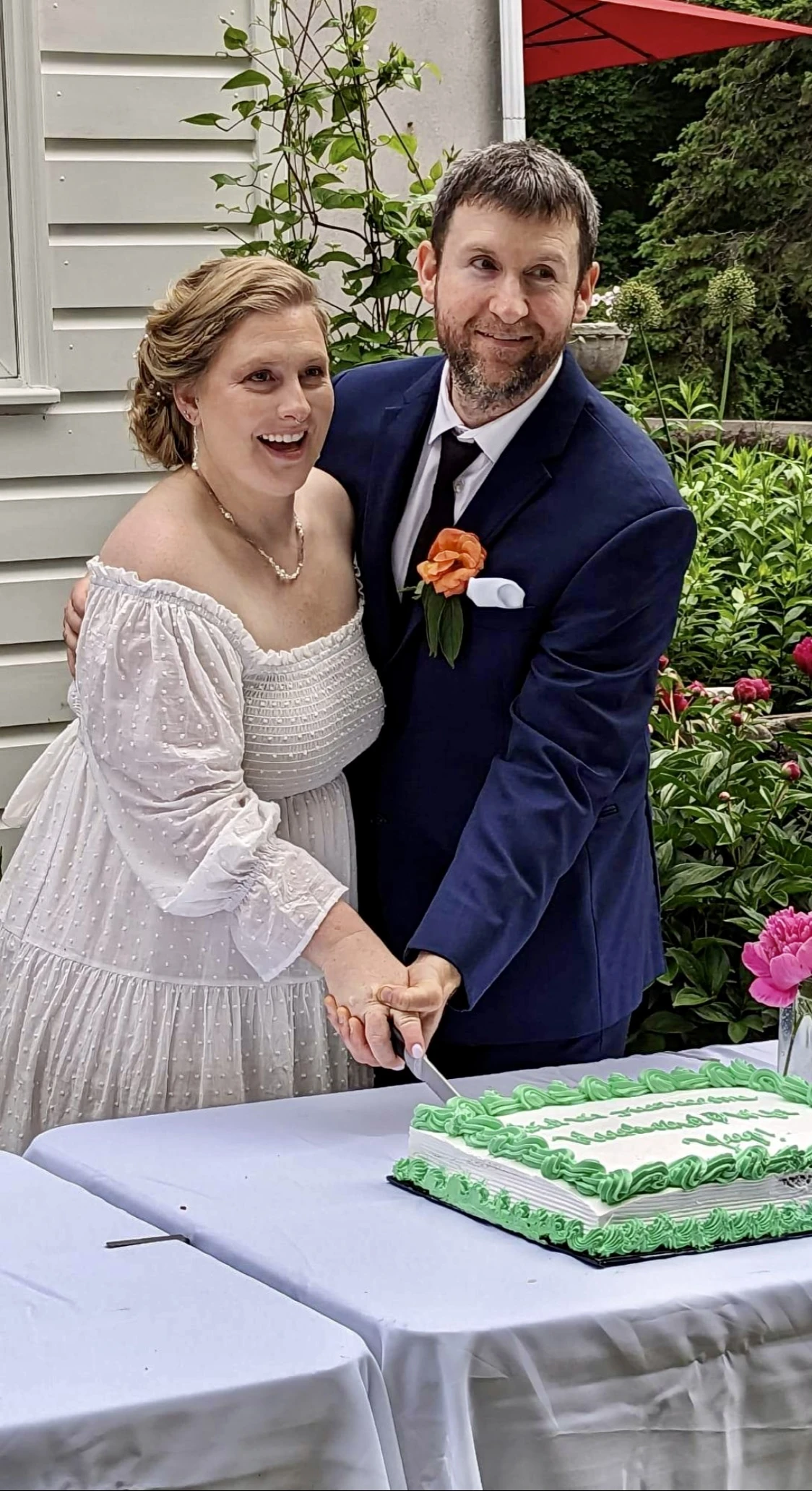 Brandon & Kristy
The process was smooth and effortless - exactly what we wanted! Shell was a dream to work with. She answered every question we had, and was a lovely presence to have at our ceremony. I know her brilliant intuition would lead her to give each couple as much creative control as makes them feel comfortable - she sensed that we wanted a hands off, low effort day and took the reigns for us brilliantly. I have nothing but good things to say and will definitely recommend her and All Seasons whenever I get a chance. The intimate and meaningful setting, that we were able to share the moment with our closest family, that our officiant and photographers were such a pleasure to have there, and that it was quick & easy! :) Certainly! May 2023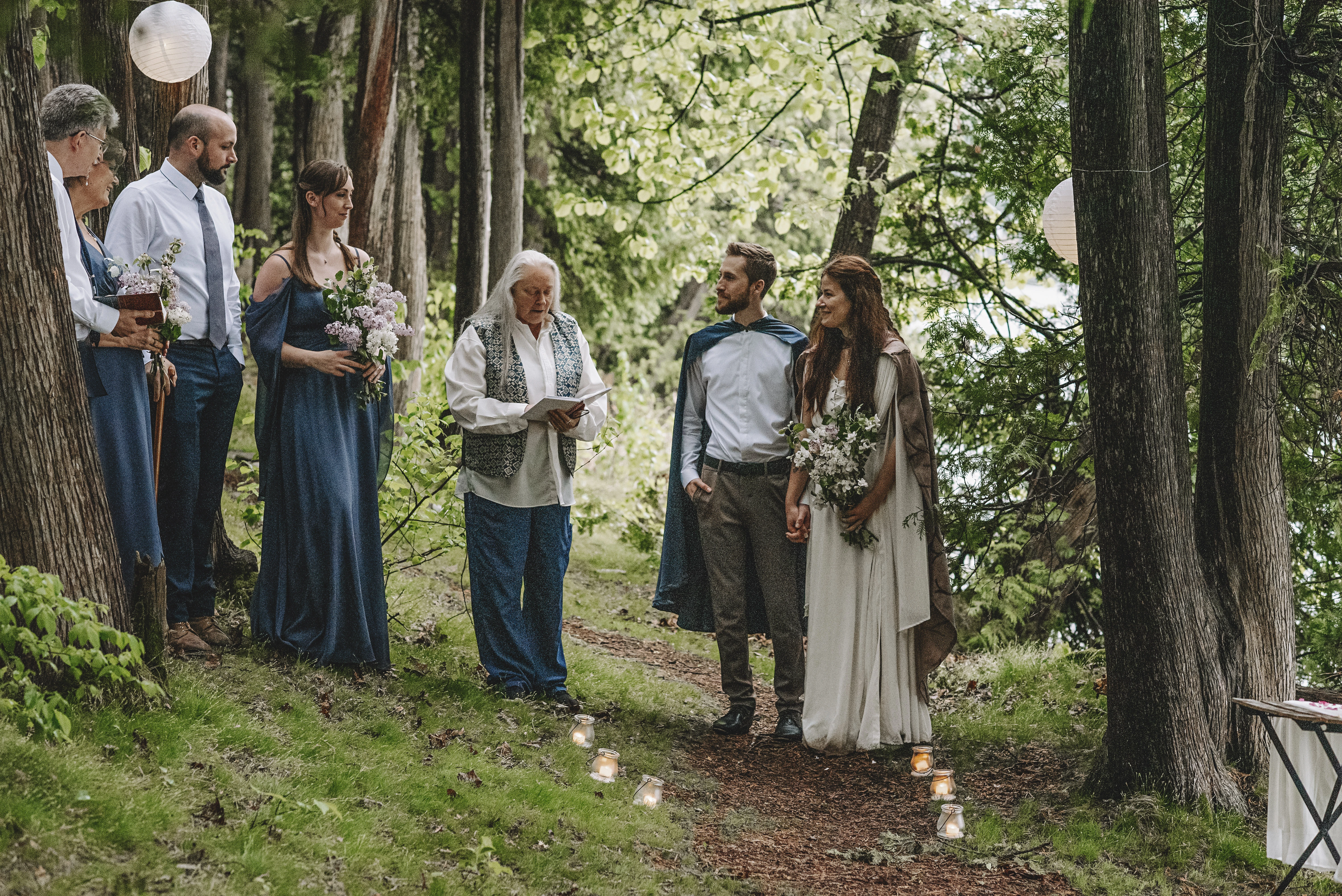 Credit: Elizabeth Dawn Photography
Jeffrey & Jenny
Shell Madden was a wonderful addition to our day. Her relaxed but professional manner worked well for us and she was open to the changes with wording and overall ceremony flow we suggested. April 2023
Mitchell & Emily
Shell Madden was amazing , we could not be happier with how the ceremony turned out . August 2022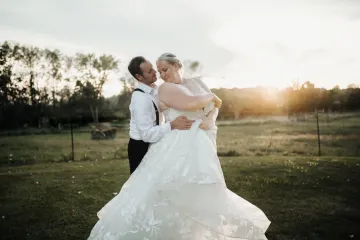 Ben & Melissa
Shell Madden was wonderful! I will 100% be recommending her to friends :) May 2022
Noel & Maddi
From start to finish, Shell was an absolute joy to work with and an incredible support to us. She was warm and welcoming, making us feel comfortable to share personal stories and our visions for the ceremony, and even though we had only met her a few months beforehand, our family and friends who watched the ceremony assumed we had known her for years. She was also highly organized and meticulous in helping us coordinate, obtain, and submit all the documentation, and was incredibly reliable and prepared throughout our wedding day. Shell was unfazed anything we threw at her, whether it was last minute changes due to COVID, or involving our dog in the ceremony. We would recommend her to any couple! October 2021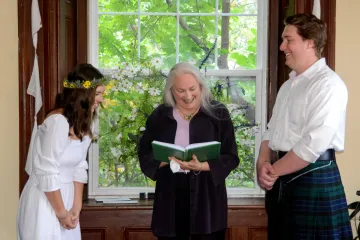 Tyler & Hannah
Shell Madden was truly amazing! Endlessly helpful and so kind, she listened to what we wanted and did a brilliant job. Tyler & Hannah October 2020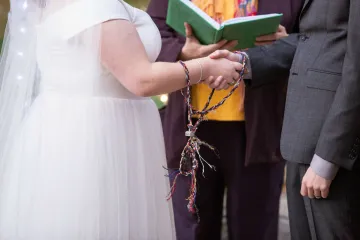 Chad & Adele
Shell Madden was absolutely amazing! We only did the legal ceremony but she still made it super intimate and it was a wonderful day for us! I would definitely recommend her and all seasons weddings to anybody I know needing an officiant! We are super satisfied and extremely happy that Shell was the one there for our special day! Thank you so much !! Chad & Adele September 2020
Aaron & Samantha
Shell Madden was great and exceeded our expectations. We were looking for a simple, kind of quick ceremony and Shell completely fulfilled our request. She was personable and fit in with our families so well. We would recommend shell in a heart beat. Aaron & Samantha September 2019
Stewart & Mandi
Shell Madden exceeded our expectations by adding personalized touches and ensuring our ceremony was exactly the way we wanted it. She actively involved our children in the ceremony and created a warm, inclusive environment. Thank you Shell for everything. Stewart & Mandi August 2019
Alison & Brandon
Shell Madden was absolutely wonderful! Our family's and friend's loved her. Shell was more than helpful; she was there for us whenever we needed her. She shared her profitable advice with us ,she also helped us with our ceremony , vows and with our special 'one of a kind' moments that we will never forget. Shell is always smiling with a positive attitude, she is so kind and sweet . We are so grateful that we chose her to be our officiant, she was amazing in every way possible. Thank you for everything Shell ! Alison & Brandon July 2019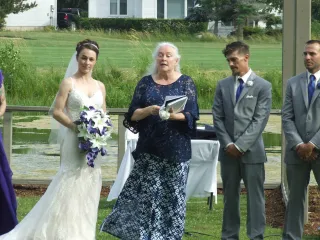 Rick & Nancy
Shell Madden was WONDERFUL!!!. She was so kind and funny and make the experience even more lovely then it would have been. Rick and I were very happy with the ceremony and the laughs and kind words Shell had for us. We would recommend her to everyone. thank you again Shell! Rick & Nancy June 2019
Leanne & Erik
Shell Madden was absolutely amazing to work with, I would recommend her for anyone. It was quite clear in our initial meeting that Shell loves officiating weddings. During the meeting, she made sure that we knew everything that was going to happen, what we needed to do. She made suggestions for ceremony readings, but most importantly she listened, and took the time to get to know us. Right before the ceremony began she took a quick second just to ask me if I was okay, which is something I appreciated. Shell was definitely the perfect addition to our ceremony and I am thankful she was there to guide us through it. [September, 2018]
Jaimie-Lyn & Kevin
Shell Madden was wonderful and went above and beyond what is/was expected of her. She helped out in several different ways, tying up lose ends and making sure everything was operating smoothly. I will be raving on about Shell Madden to any and all friends looking for someone to officiate their wedding (especially if it is non-traditional).
Michelle & Jesse
Shell Madden was amazing! Had no complaints about marrying us on a boat, went out of her way to meet us pre-wedding. Was great at correspondence which was extremely appreciated. Paid attention to detail so we were happy with everything. Knew the process like a pro, making it very easy on us. Loved her!
Melissa and Steve
Shell Madden was a perfect match for us. She is such a kind soul and she worked with us to make sure everything was exactly what we wanted. We had several meetings with her and she was very accommodating. I highly recommend her!
Alyshia & Gray
Shell Madden was absolutely amazing. She helped us every step of the way and went above and beyond! Shell went out of her way to ensure we were both happy. We had horrible luck all along the way and when we had to change venues she didn't even skip a beat. She took time to have a private conversation with both of us before the ceremony and made everything flow smoothly. There is no one I would have rather had on our special day!!! Shell was outstanding. She is so warm and caring.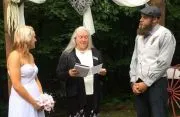 Sam & Thomas
Shell Madden was lovely and provided support and feedback through every step.
Tim and Gail
Gail and I were so pleased with the professional yet easy going way Shell Madden handled all our requests and details of the ceremony. She handled our quirks with ease and made the official part of our day beautiful. Thank you so very much Shell and I would recommend your services to anyone!! Tim and Gail Feb 11th, 2017