Patrick Tracy, B.A.R.
Patrick is an Ordained Minister with Clergy Support Memorial Church. He has served as a police officer and is now a chaplain to the RCMP and other police forces. When it comes to life celebrations like weddings, he has the personal philosophy that love should have no boundaries and the union of a couple should be limitless. As a much respected and experienced wedding celebrant, he takes great pride in providing couples with the life celebration ceremony that tells their story. Originally from Edmonton, Patrick now lives in Vancouver and provides his services to the Lower Mainland and surrounding areas. His mantra is simple: food, friends, family and motorcycles… Wherever we go, we enjoy life to its fullest.
Request Patrick Tracy
Areas Served
Burnaby, Coquitlam, Delta, Horseshoe Bay, Ladner, New Westminister, North Vancouver, Port Coquitlam, Port Moody, Richmond, Steveston, Vancouver, West Vancouver
Reviews
Lisa & Basil
It was an immense honour to have Patrick Tracy perform our ceremony. My husband and I met Patrick for coffee a week before the ceremony. and we felt an instant connection. Patrick is exceptionally caring, warm, friendly and professional and he performed a perfect ceremony. We would not have met him had it not been for All Seasons Wedding, who were a dream to talk to. Simply could not have been better in any way. June 2023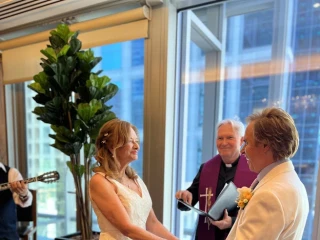 Joe & Dorothy
The process for booking our Officiant was smooth. Patrick Tracy was very nice! Patrick communicated well with us beforehand telling us all the things that we had to prepare before the wedding ceremony (This was especially helpful as we are from overseas and are not familiar with how things happen in Canada). Everything went as planned! August 2023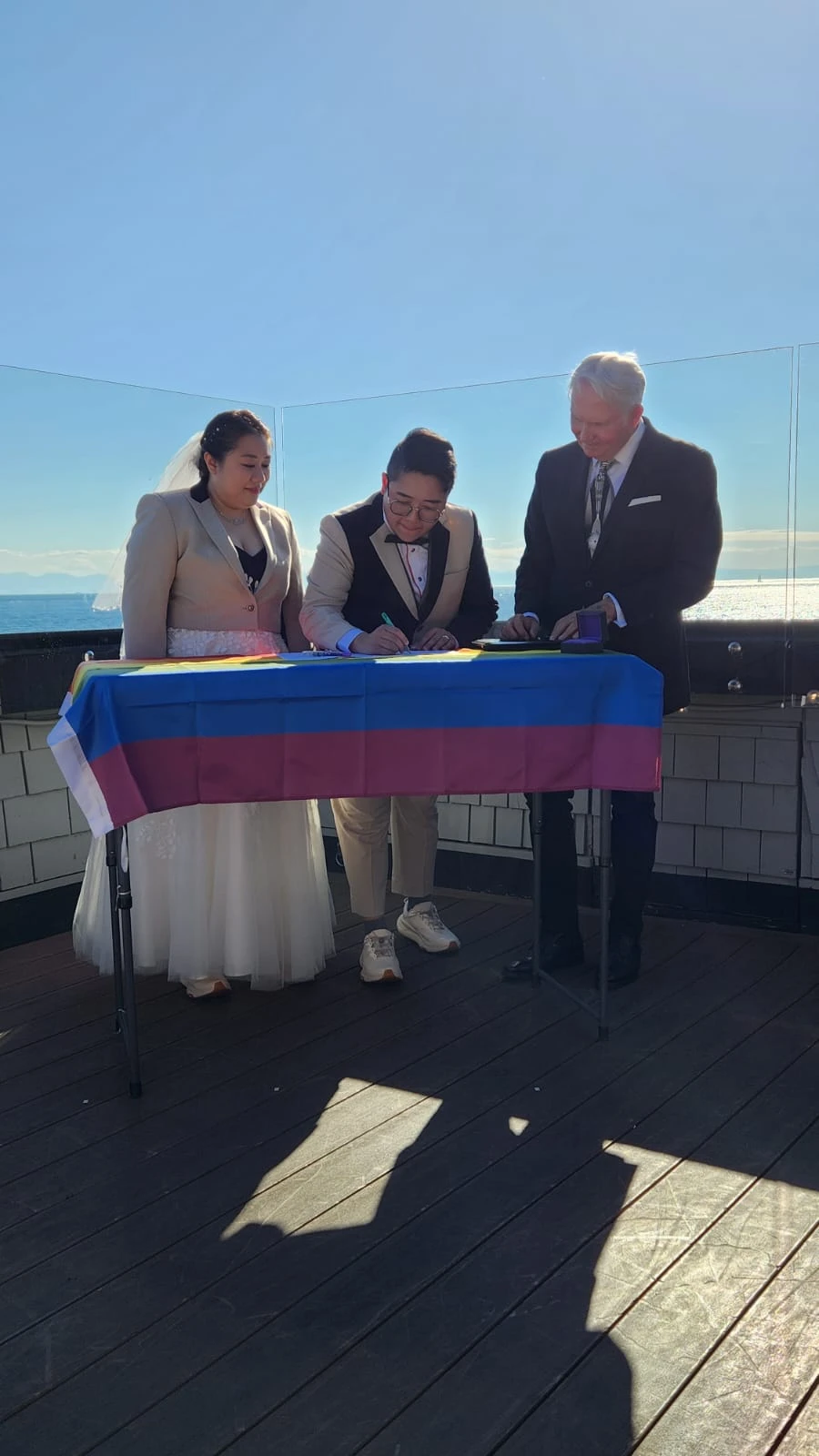 Matthew & Delane
We had a wonderful time with Patrick! Our ceremony was exactly what we had asked for and our experience with All Seasons was professional and easy. Would highly recommend both to future couples. May 2023
Alexander & Kelsey
Patrick Tracy was great. Very professional, and made us feel very comfortable. He is a very personable man. I would highly suggest Patrick to anyone getting married in Vancouver! September 2022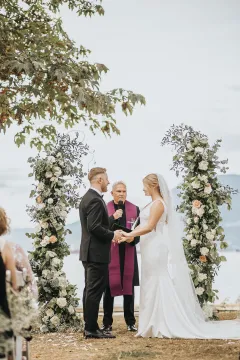 Andrew & Vivian
Patrick Tracy was very nice. Easy to work with, provided suggestions and hints, and was very supportive the whole way through! August 2022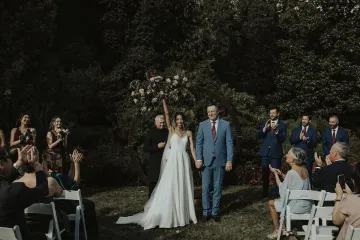 Kym & Colin
Patrick Tracy was amazing! We were both very nervous on our big day and made a lot of little mistakes but he guided us quickly to smooth it all out. The vows and scripture reading were perfect :) I don't think I could have had a better officiant. My husband says he also really helped lighten the mood with his humor before the ceremony. May 2022
Hygie & Ross
It was a wonderful experience. Patrick Tracy is an amazing guy with a beautiful kind heart. Dec 2021
Travis and Karli
Hi Patrick! Karli and I just wanted to thank you from the bottom of our hearts for making our experience so amazing and seamless. Also thank you for your patience with the multiple date changes and sorry for the miscommunication with you arriving early. We will steer any other future bride and grooms your way as well! Wishing you all the best Patrick and thanks again! Regards, Travis and Karli ~ April 2021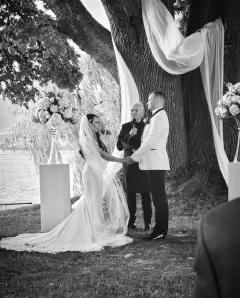 Vaitua & Stacey
Patrick Tracy was flexible, caring, and paid attention to what was important to us as a couple. His ceremony was beautiful and articulately to the point. It was perfect for us. Vaitua & Stacey May 2021
Sebastian & Madeline
Patrick Tracy was wonderful throughout the entire process. Due to COVID our plans changed multiple times and each time Patrick was ready and willing to accommodate! He was even happy to walk through a forest with us just so we could get married in the perfect spot. We very much appreciated his flexibility and kindness throughout our ever changing plans. Sebastian & Madeline - December 2020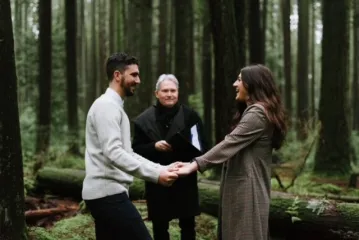 Elli and Robert
Thanks to Patrick for his calm and gentle presence. Due to COVID, our wedding plan changed last minute, and Robert and I were very worried for the whole process. Although I met Patrick first walking down the aisle, he made us feel very comfortable (with a wink to say hello). We couldn't ask for a better commissioner for our wedding. Our sincere thanks to Patrick. Best, Elli and Robert August 2020
Kevin & Tara
Patrick was excellent. A very kind man who helped make our day special. We're very glad we got him. Kevin & Tara August 2020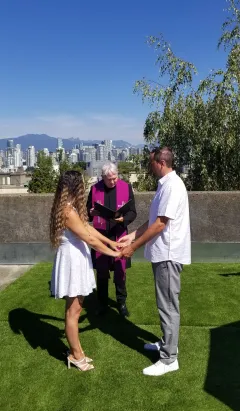 Canon & Alanna
Patrick Tracy went above and beyond expected to make our day special. Patrick was very accommodating, flexible, easy to reach and work with. Canon & Alanna June 2020
Stephan & Eva
Patrick Tracy was everything we were hoping for. He was incredibly personable throughout the planning process and highly responsive to our needs for a wedding at which we had some very religious people, and others not at all. Throughout the process we had every confidence that he would deliver exactly what we were hoping for, and he did. Stephan & Eva June 2019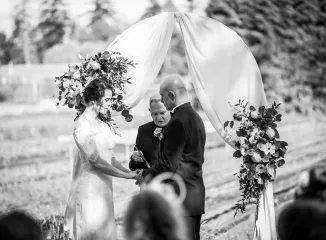 Greg & Suzy
Dear Patrick Tracy, We can't thank you enough for the beautiful ceremony we had! You were so helpful, thoughtful and sweet. We got some photos back from the guests and just the look on your face melts our hearts! Thank you so much for being a part of our special moment! You made it so special with your presence! Greg & Suzy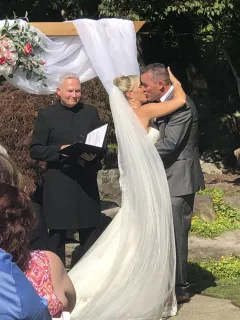 Anita and James
Patrick delivered a heartwarming and personal ceremony that truly conveyed our love story to our families and guests.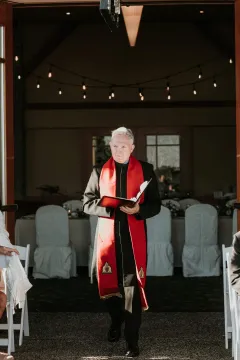 Dale & David
Patrick (Tracy) was a wonderful addition to our day. Easy to work with and very likable. He brought a lighthearted yet sentimental feeling to our ceremony and we were very happy with his service. We wouldn't change a thing! Dale & David
Katy & Kevin
Patrick - We will never forget the feeling of being truly understood, and that was just the first conversation with you! Thank you for your trustworthiness and deeply kind heart. You made us feel like Royalty!
Logan & Sadaf
Patrick Tracy was accommodating, friendly, professional and added personal touches to the ceremony. Couldn't have been better. Thanks again.
Cassie & Jamie
Patrick Tracy was wonderful! He helped make our day what it was!
Nic & Yoon
Patrick Tracy was a wonderful officiant and very respectful. He delivered a beautiful and humorous service for us just like we asked with a little touch of his grace which made it perfect.
Frank and Jasmine
Patrick (Tracy) was an amazing officiant to have for our wedding. From our initial meeting he took the time to really get to know us and listen to what we wanted from our ceremony before tailoring every detail to our needs. We highly recommend him to any couples in the Vancouver area looking for an officiant. Frank and Jasmine