Mike Wilbur
Mike who lives in Alliston, believes wedding ceremony is considered one of the happiest moments in your life. Mike is a warm compassionate husband and father, with a sense of humour. He will do everything he can to alleviate the stress and pressure, creating the atmosphere you want to achieve. He will make your guests feel comfortable. He believes your wedding to be a celebration of love and as such should be fun. It should reflect the values of the bride and groom and should therefore be unique. At home in the city and in the country Mike can help you start your new life together in the special celebration of your dreams.
Request Mike Wilbur
Areas Served
Alliston, Angus, Cookstown, Beeton, Tottenham, Schomberg, King, Shelburne, Mono, Hockley Valley, Barrie,
Reviews
Seán & Sarah
Easy and quick Mike! He was super personable, and made our day complete. Can't say enough good things about him. Nothing! Was perfect Mike was incredible. He's so good at his job, absolutely looked the part, and was extremely clear at communicating all of the necessary info leading up to our day and during our special day. We cannot thank or recommend him enough! Jul 2023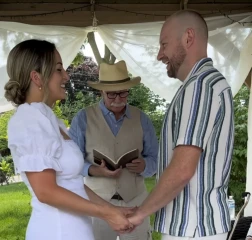 BRYAN & AMANDA
Process of finding an officiant and booking was very easy. Getting to marry my best friend and celebrate with our closest family and friends. Mike Wilbur was a great choice. Friendly man and would recommend to friends. July 2023
Jason & Cierra
Mike Wilbur did an excellent job officiating our wedding on October 1, 2022. He was professional, kind and warm throughout the process. He took the time to get to know us as a couple, and tailored the ceremony to reflect our personalities and relationship. He made the ceremony itself very special and meaningful, and we couldn't be more happy with his service. The ceremony was beautiful and one to remember. We highly recommend Mike Wilbur for anyone looking for a great officiant for their wedding. October 2022
Leana & Matt
Mike [Wilbur] is the man! Very kind; very quick to respond to emails; gave us plenty of options for how we wanted the ceremony to go. He has now married us and two other couples that we are friends with! Would recommend Mike 10/10! July 2022
Samantha & Nicholas
Mike Wilbur was a fantastic officiant! We started out planning a wedding for March of 2020 and he was able to follow through to the final date In October 2021! Mike really made the process of deciding our service so much easier. He offered some great suggestions and made sure we were comfortable with everything before we finalized it. The day of the wedding he kept everything flowing nicely and all the guests really enjoyed him. We are truly thankful for everything he did for us and how wonderful our day was because of him. Thank you for everything! October 2021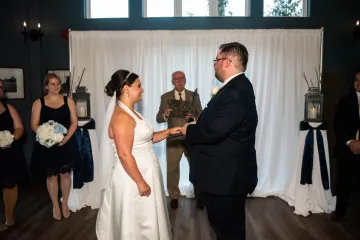 Courtney & Colin
Mike Wilbur was great. It made it seem like he knew us for a while! He reached out a couple weeks prior to ask how we would like to introduce, which was nice. He had us laughing while up signing our papers- there was no awkwardness at all! October 2021
Marc & Kimberley
Mike Wilbur was wonderful and easy going. We will definitely recommend All Seasons Weddings. Your service was top notch. We had a wonderful day which was made even more memorable by the great service and expertise of Mike our officiant. August 2021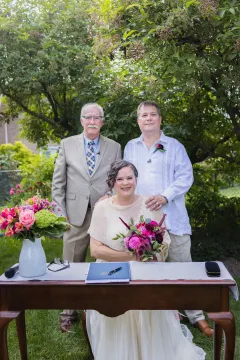 Whitney & Evan
Mike Wilbur did an amazing job. He was fantastic, very professional, and exactly what we wanted. Family friends have had him, so we knew we needed him for our day too! Such a lovely man. July 2021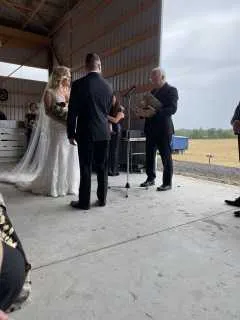 Anthonie & Laura
Mike Wilbur was great, he helped make our day very special. He kept things upbeat and on track. He went with the flow and accommodated whatever we needed. We would highly recommend Mike to anyone who is looking for an officiant. Anthonie & Laura September 2020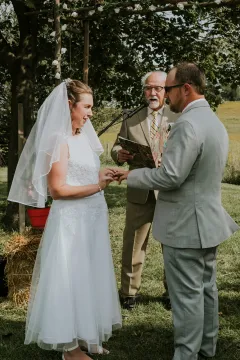 Cameron & Danielle
Mike Wilbur was great! Officiant, timely, thoughtful, funny and easy going :) Cameron & Danielle July 2020
Ally & Lucas
My husband and I can't say enough amazing things about Mike Wilbur. He felt like an old friend who literally calmed our nerves and walked us through our wedding seamlessly. Our first in person interaction with him was wonderful as well. He answered any questions and directed us on how the ceremony should run. Every guest was saying how perfect the ceremony was with him! I have passed along his name to a bride who has now booked with him and I will continue to do so! 5 stars! Thanks, Ally & Lucas January 2020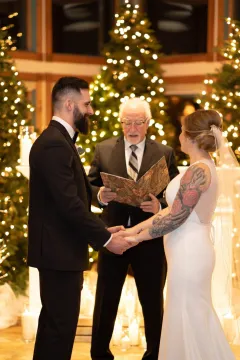 Brody & Mallory
Mike Wilbur was absolutely wonderful! We have heard nothing but great feedback on our ceremony and everyone was very impressed. He made us both feel very calm and made the day something special to remember forever! Brody & Mallory August 20019
Secord & Barry
Mike Wilbur is warm, relaxed and genuinely incredibly sweet. He has a great sense of humour and made us feel so comfortable in the process of wedding ceremony planning as well as the day of. He was really patient with us and our last minute ceremony plans! He was a wonderful resource and helped us to build a ceremony that felt like us. I would absolutely recommend Mike to anyone that is looking for an easy going and friendly officiant. He was fantastic!
Caitlin and Harrison
Mike (wilbur) was absolutely amazing. Very professional but very personable. Made us feel so comfortable. We wrote our own vows and he gave us some great advice. I highly highly recommend him. Thank you for being apart of our day! Caitlin and Harrison July 15th, 2017
Nathan & Samantha
Mike did a fantastic job on our wedding day. We would recommend using him and your services to any of our friends with upcoming weddings. Thanks again
Nicolena & Eric
Mike Wilbur was amazing. Truly it was a pleasure to have him apart of our wedding. I would recommend him to anyone. He was detailed, provided advice, and overall just made the process so simple. Thank you!
Linden & Mike
The ceremony was fun and light hearted - exactly what we wanted! Mike Wilbur was fantastic! Mike always got back to me quickly and made sure my questions were answered and that I had all the information I needed. Mike did a wonderful job. He helped to make our special day perfect. We couldn't have hoped for a better officiant. Thank you so much, Mike!
Ashley & Christopher
Mike Wilbur was a fantastic person to work with. Friendly and made everything a walk in the park. He was professional and light hearted our service was incredible and went on without a hitch! Thanks so much Mike! We will continue to recommend you to our family and friends!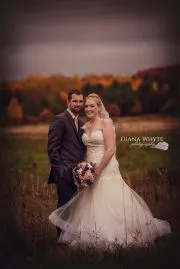 Kailey & Masih
Mike Wilbur was absolutely fantastic and a real pleasure to work with! We couldn't be happier! He even agreed to wear a camera for us so we could film the ceremony. Many thanks you Mike and the All Seasons Weddings team!
Jackie & Derek
Derek and I feel so blessed to have had the opportunity to meet and celebrate our marriage with our officiant, Mike Wilbur. Right from the beginning, Mike was extremely accommodating and assured us that our ceremony would be the relaxed yet romantic event that we were hoping for. Mike even included an address to our two year old son which was such a beautiful, moving and heartfelt moment that just elevated our experience and it was felt by all of our guests too - we are all still talking about it! Mike felt like part of the family and we couldn't have asked for anything more. From the bottom of our hearts, thank you for everything!
Sheri & Mihai
Mike Wilbur was extremely helpful and kind. We were very happy to have him there with us on our special day. Everyone was very informative and provided all relevant information thoroughly.
Michelle & Adam
Mike Wilbur was fantastic. He was incredibly accommodating, laid back, and really helped us out on so many levels. We live in a different province so all of our planning was a bit tricky. Mike always answered my (many) emails very promptly and couldn't have been more helpful. Many of our guests asked us where we "found" Mike. He was the perfect touch on our special day!
Janine and Marco
I can't thank you enough for sharing in our special day. You performed the ceremony beautifully and your warmth of character really came though. I apologize for not getting to say a proper goodbye to you but I just got swept up in everything. Everybody wanted to know how I knew you and thought you were wonderful. Thank you again for sharing in our perfect day.
Janine & Marco
Mike Wilbur is a wonderful man. He exudes a very warm and caring nature and he was the perfect officiant for our wedding. He was punctual and friendly and his humour kept us relaxed at all times. Our guests kept asking where did we meet him and had only good things to say about the ceremony and about his friendly character. On our wedding day when he arrived his smile was beaming and his genuine happiness for us was evident. I would highly recommend Mike Wilbur and All Seasons Weddings to anyone and everyone!