Judi Rees-Mantle
Judi brings a lot to the table as a wedding officiant. She has her Master of Divinity in Spiritual Formation and before pursuing this path, she worked as a Registered Nurse in the area of pediatrics. Judi has lived in the UK, Middle East and New York with her family, which has helped her foster an appreciation for the unique experiences of others. She has most recently settled in Cabbagetown with her daughters, Olivia and Emma and their kitten Freya. She continues to love to travel, has a passion for design and enjoys using her creativity to plan and host celebrations. Whether you are looking for a traditional or non-traditional wedding ceremony, Judi will work to help you customize your day so it reflects your uniqueness as a couple. Judi is credentialed with Clergy Support Memorial.
Request Judi Rees-Mantle
Areas Served
Toronto Downtown, Richmond Hill, Mississauga, Oakville, Vaughan, Pickering
Reviews
Mark & Nicole
Judi Rees-Mantle was amazing! She worked with us to make sure that the ceremony was just the way we wanted it. I highly recommend Judi for your wedding day celebrations! Thank you! July 2022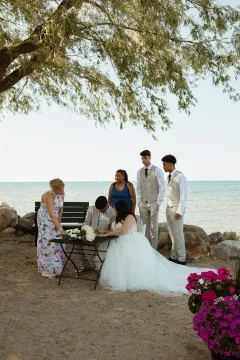 Kristian & Natalie
Judi Rees-Mantle was amazing! Very flexible with our meetup prior to our wedding day. She was very organized and adapted to all our requests. On the day of the wedding she was punctual and professional. Her services were exceptional and we are so happy to have had her be our officiant! July 2022
Danny & Krissie
Our experience was absolutely seamless - from the initial correspondence and our inquiries to the final signing and "sealing"! Our chosen officiant Judi Rees-Mantle, was such a kind soul. Though we opted for the most simple ceremony, Judi helped to bring meaning with her genuine presence and natural ease. We are truly grateful for the experience! December 2021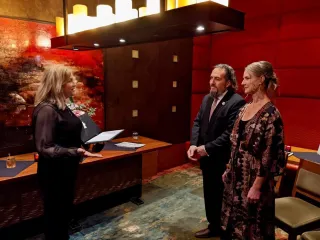 Ihor & MaryHelene
Judi Rees-Mantle was awesome. We didn't know what to expect yet Judi surpassed all my expectations. We are both very pleased with our ceremony & with the vows that Judi picked out for us. Ihor & MaryHelene March 2021
Ihor & MaryHelene
Judi Rees-Mantle is a wonderful officiant! She helped us choose vows for our wedding that perfectly matched our life experience as a couple. She also speaks the vows with sincerity (that made the ceremony meaningful). Judi has a great energy to her so you know your ceremony is going to be great. Even before the wedding she was very caring & flexible. Ihor & MaryHelene March 2020
Artur & Thuc Nga
Thank you for marrying us on this special day with your fun pleasant personality yet professional. Your cheerfulness made the ceremony very relaxed and at ease for us especially during this COVID19 season. We truly appreciated and enjoyed your presence with us on our wedding day. Artur & Thuc Nga August 2020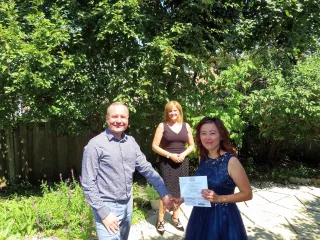 Sandra & Frank
Judi Rees-Mantle was fantastic! Our wedding was a blank canvas upon which Judi provided choices of "colours and textures" that complimented what we had in mind - where all the parts blended perfectly, resulting in a wonderful masterpiece.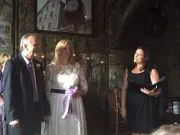 Cathy & Adam
We were recently blessed to have Judi Rees-Mantle officiate our wedding. We want to express our sincere gratitude towards her. Not only was Judi incredibly organized and committed to us, which made our special day more relaxed and enjoyable- but Judi was very professional and knowledgeable. Judi was able to answer all of our many questions, and listened to our needs to make our ceremony personalized to our wishes. We are so appreciative of Judi for making our wedding day so memorable and beautiful. - Cathy & Adam
Teri & Steve
Judi Rees-Mantle was a lovely lady to work with. Judi was very attentive and understanding to our needs. I would recommend her and your service.