John Crocker
John, a longtime resident of Parry Sound and a Humber College graduate, has enjoyed being a wedding officiant for over 15 years. His retirement hobbies and interests include gardening, cooking for family and friends, and singing in the local mens' and church choirs. He is an ordained minister with the Clergy Memorial Support Church. John will make your wedding day one to be fondly remembered with his sense of humour and caring approach. He looks forward to serving you during this special moment in your life and will help you create a comfortable and meaningful wedding ceremony.
Request John Crocker
Areas Served
Parry Sound, Foley, Humphrey, Mactier, Mckellar, Hurdville, Nobel, Horseshoe, Seguin, Broadbent, Dunchurch
Reviews
Craig & Deena
The entire process was so simple and easy. John [Crocker] was so amazing! Aug 2023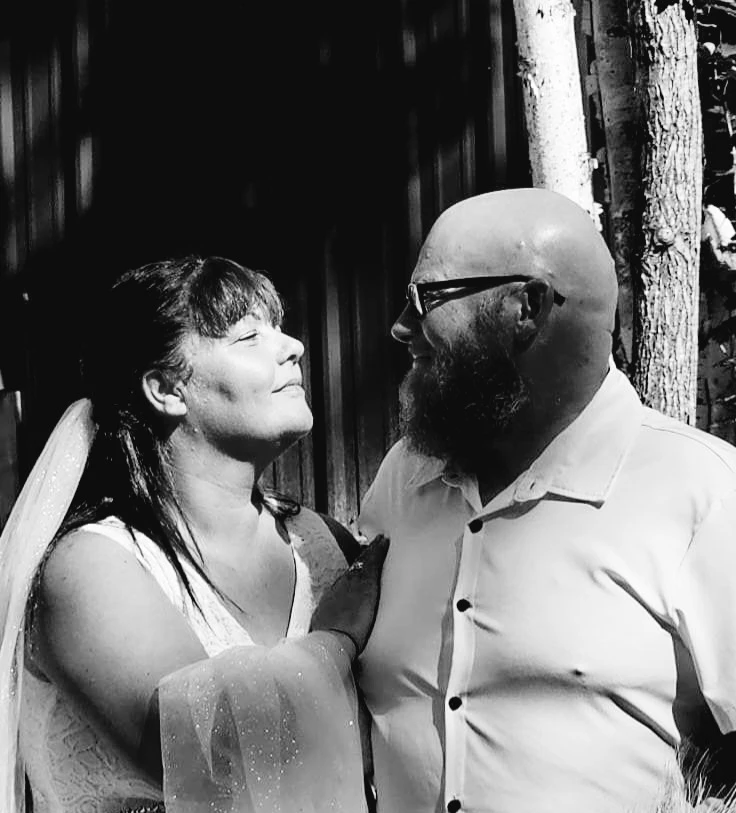 Credit: My cousin Charlotte Hancock
Robert & Sally
All Seasons Weddings is awesome. The process of choosing an Officiant and booking her was quick and easy. It was great being able to get married in the style we wanted. Our officiant John Crocker was fabulous! July 2023
Steph & Justin
Thank you again John Crocker for being a part of our wedding day. I am so happy with the way our ceremony worked out! July 2022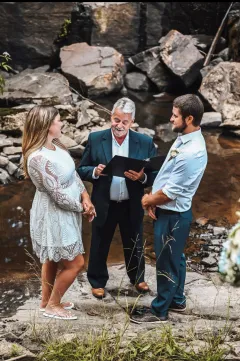 Jodie & Kayla
John Crocker did Ana amazing job! Wouldn't have wanted anybody else. Would recommend John to anyone! Thanks again John. October 2021
Kayla & Jodie
John Crocker did an amazing job! Wouldn't have wanted anybody else. Would recommend John to anyone! Thanks again John. October 2021
Sheri & Kimber
John Crocker was fantastic. September 2021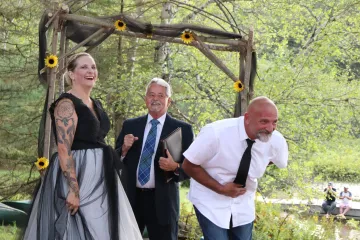 Thomas & Jessie
John Crocker was excellent to work with. He met all of our expectations. Thank you John for a beautiful ceremony. Thomas & Jessie September 2020
John & Maeve
John Crocker was delightful! We meet in advance and he did a wonderful job officiating our wedding. Thank you John for everything. John & Maeve October 2019
Dan & Hailey
John Crocker was very professional. Provided us with the perfect service/ceremony we always dreamed of. John was super helpful! Always got right back to me with any questions I had. Thank you ! Dan & Hailey August 2019
Craig & Kendell
John Crocker was willing to make the trek to our cottage in the dead of winter to make our dream of getting married on the lake come true. He was very personable, kind and well spoken. Leading up to the event he was very communicative and efficient over email, reassuring us that all was in order. Despite only meeting him on the day of the wedding; we felt like we made a friend. We would highly recommend John as an officiant for your upcoming wedding - he went above and beyond. Craig & Kendell March 2019
Lauren & Travis
John Crocker did a great job! :) We were super happy with him and his work and would definitely recommend him to other couples! Thanks so much for everything and being a part of our special day!
Brittany & Clinton
Absolutely phenomenal. Great communication and organization. Ceremony went just as we wanted, stress free!
Laura & Robert
John Crocker was efficient and very easy to talk to. We loved how he was organized and ready to go when we were. John was friendly to everyone at the wedding. John made the process easy for us and I would recommend him to anyone looking for an officiant. Thank you John! I had a lot of questions and a short time frame. It was easy to get a hold of someone in the All Seasons reservations office and get the answers needed. Everyone was friendly to speak with as well, confident in their knowledge which was helpful.
Kelly & Terry
Kelly and I would again like to thank you for your time in coming to Round Lake and marrying us on august 5th. We had a great time meeting you and we were very happy with the ceremony you had done. We hope that more people have the chance to use you as their officiant. Kelly & Terry Aug. 2017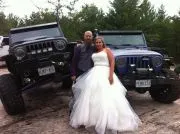 Brittnee and Richard
John Crocker did an amazing job! He took everything that we asked for and made it absolutely beautiful. He was cool, calm and collected even when the bride was running late while he was standing on the beach on a VERY hot day. Even when the brides rings were missing, he didn't skip a beat and kept going so no one knew that anything was wrong. He made our day magical and our vows were beautiful. I would recommend John to anyone. Thank you John for helping us with our happily ever after!
Nathan & Melissa
John Crocker was fantastic. He was willing to work with us to create exactly the ceremony we wanted. He was relaxed and respectful and really seemed to love what he does. It was a joyful ceremony. We were planning our wedding from the states and they were very helpful.
Cecily & Mark
John Crocker was absolutely wonderful the day of and leading up to the wedding. He was very helpful in every way possible and super friendly. He made our day perfect.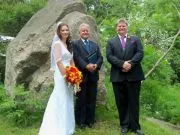 Kathleen & Andrew
John Crocker was great, he was so helpful and we appreciate everything he did for us. He was very quick to help us in any questions or concerns we had. The ceremony was perfect , everyone told us it was perfect. Thank you so much again.
Ange and Shane
A few words about the day: It was more than we could have ever asked for, a bright, sunny, glorious wedding day (no stress and no drama at all). The ceremony its self was exactly what we had always dreamed it would be. John (Crocker)was so helpful. His kindness, whit and professional manner made the ceremony a smashing success. It truly was a day to remember for the rest of our lives. Happy and in love.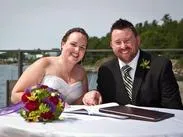 Tamara & Gregory
John Crocker did a phenomenal job on our day. He was pleasant and made us completely at ease. We did have changes throughout the past few months and not once did he question our changes. I would recommend Mr. Crocker. He was fun and explained the entire process, from beginning to end ?
Nicole and Jason
To John Crocker.We can't thank you enough for our Wedding Ceremony!! We trusted you to create an introduction that was suitable to us, and you did exactly that. It was beautiful! We are very happy that you were our officiant. Thank you!!All our best, Nicole and Jason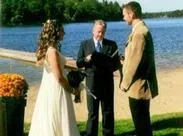 Amy and Jon
Hi John (Crocker), We were both so very happy with the wedding ceremony as well as the services that were provided. You were an absolute pleasure to work with. We were glad we had the opportunity to meet you prior to the ceremony as well as the great communication leading up to the day. Thank you again for everything, Amy and Jon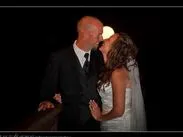 Bobby Jo
The weather was clear, the sun was shining, and in front of all our family and friends we spoke our vows to each other and entered a new time in our life together. I do have to say John, we wanted a nice ceremony and a short one, and you did a wonderful job! We were very pleased with everything. Thank you John Crocker. Bobby Jo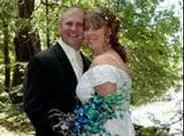 Mary-Lyn and DJ
John Crocker,was the officiant at our wedding in Parry Sound at the Stockey Centre. Although it was windy and rainy outside it was warm and quite beautiful inside that day. Our families and friends commented that they really the ceremony which was beautiful.John performed a wonderful and professional wedding ceremony for us. The ceremony was perfect, just as I envisioned; simple, sweet, and not too long. Our wedding day was a great day and we have John to thank for that.Mary-Lyn and DJ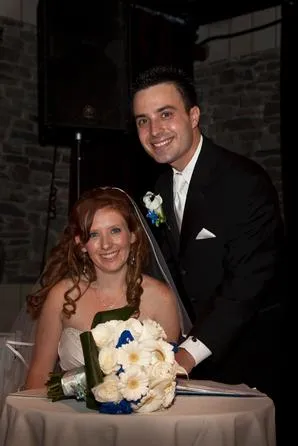 Jenna & Stew
John Crocker, Our wedding was a magical day and working with you was seamless. We've since recommended your services to friends who will be getting married at thte same venue this coming summer. Attached are a few photos that capture the moment. All the best,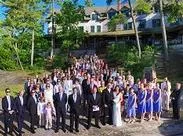 Di and Ian
Hi John,The day was amazing! The wedding ceremony went perfectly! We were very pleased with your work and how natural it felt to have our friend standing up there with you. Thank you.All the best to you John Crocker !!! Di and Ian