Janet Bray
I feel fortunate and privileged to work with couples in the Oakville area and to be a part of their your wedding days since 2010. I trained in public speaking with Dale Carnegie. I would enjoy nothing more than to perform your personalized ceremony, that was written with care and represents a true reflection of you as a couple. Together we will make your ceremony the heart of your special day and the beginning of your life together. I am respectful and honour all backgrounds. I consider myself an 'ambassador of happiness' and want to share in making your wedding day memorable and special.
Request Janet Bray
Areas Served
Oakville,
Reviews
William & Isabelle
The process was very quick and simple.. Janet was great. She provided great instruction and she helped the day go great. August 2023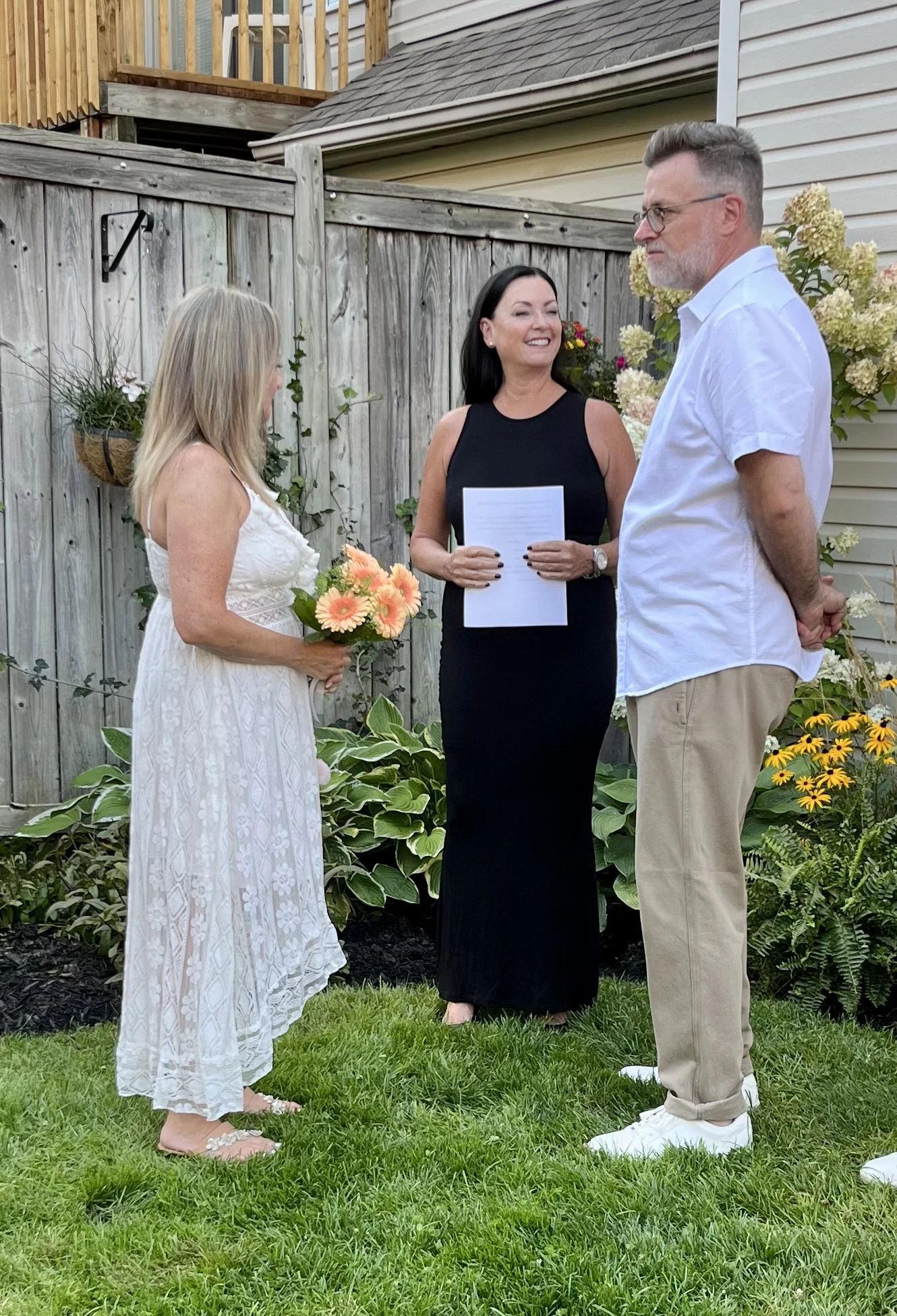 Brooke & Scott
Janet Bray was amazing and it was the perfect simple ceremony we had hoped for. Highly recommended. September 2022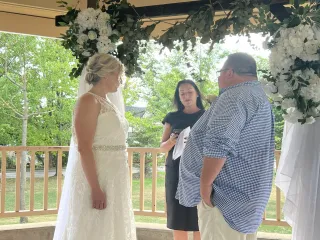 Herman & Harjot
Janet Bray was absolutely amazing and incredible! She performed the ceremony beautifully. March 2022
Kostadin & Amanda
Janet Bray is professional, kind and all around great! She was helpful throughout the entire process and did an amazing job. Would recommend 100%. September 2021
Dan & Brittany
Janet Bray was absolutely incredible! She performed the ceremony with such ease and made it enjoyable for all. She was friendly and incredibly professional. We are so happy to have had her perform our wedding ceremony! August 2020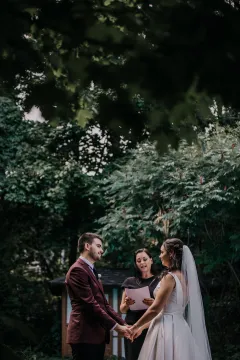 James & Brittney
Janet Bray went above and beyond, its stressful planning a ceremony as is let alone during a pandemic and she made us so comfortable. She really helped making us feel relaxed and taken care of and was just so kind and incredible. Thank you so much for making this process so easy and accommodating , Janet you're awesome ! August 2020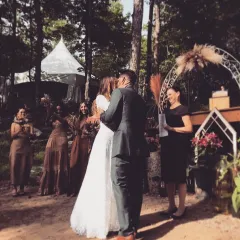 Lynn and Tim
Janet Bray performed our ceremony on Sept 15th, 2018 and she was wonderful!!! She is kind, funny and charming. She did everything we asked and was very helpful walking us through the process. Thanks for everything Janet, Lynn and Tim
Emily & Aleksa
Janet Bray was well spoken and very professional. Everyone loved her! I would definitely recommend Janet! She was a pleasure to work with. She made our wedding day extra special!
Meaghan & Jake
Janet Bray was absolutely wonderful to work with!
Sarah & Jeffrey
Janet Bray was awesome, friendly, and flexible. The reservations office were super helpful confirming dates and explaining the marriage process and how to make payments. I would refer All Seasons Weddings to any friends or family looking to get married! Everything was super awesome!
Vange & Kevin
Janet Bray is a very nice and easy going lady, which matched an easy going couple. She was very composed, professional and didn't have us worry about a thing. Thanks to Janet!