Hallie Blair
I have lived in Bradford for the last thirty years. Your wedding day! It's a wonderful joyful day to be shared with family and friends. I would be delighted to help you with this most important event in your life, to make it memorable and meaningful for you both. Maybe it's a traditional wedding ceremony or more contemporary, perhaps it's a casual or more formal ceremony, be it large or small, it should reflect your vision and your dreams. I believe in love and marriage for all. Originally from Timmins (no I don't know Shania Twain), I have raised three wonderful sons who make me proud every day. I enjoy being active; at the gym, on the golf course or the ski hill. I equally enjoy the quiet pleasures of reading and knitting. Over the years, I have volunteered and responded to the needs in my community with many different groups and am proud to have been presented with a "Good Neighbour Award".
Request Hallie Blair
Areas Served
Bradford, Newmarket, Aurora, Tottenham, Schomberg, Holland Landing, Keswick, Georgina, Gilford, Queensville, Barrie, East Gwillimbury, Alliston, Cookstown, Beeton, Bond Head, Nobleton, Richmond Hill
Reviews
Karen & Chris
Chris and I want to thank Hallie Blair so very much for a beautiful ceremony. It was sweet and simple and wonderful. Thank you for your kindness and care. I couldn't have asked for a more perfect day. What an amazing company to take the complicated and make everything so effortless. Thank you so much. Karen & Chris Sept 2023
Blair & Monique
Hallie [Blair] was the perfect officiant for our ceremony. She was friendly, understanding and she was great at considering our thoughts and situation to reflect our ceremony. Her ideas to help us make our wedding unique and personalized by adding our kids into it made it extra special. We would definitely recommend her! Jul 2023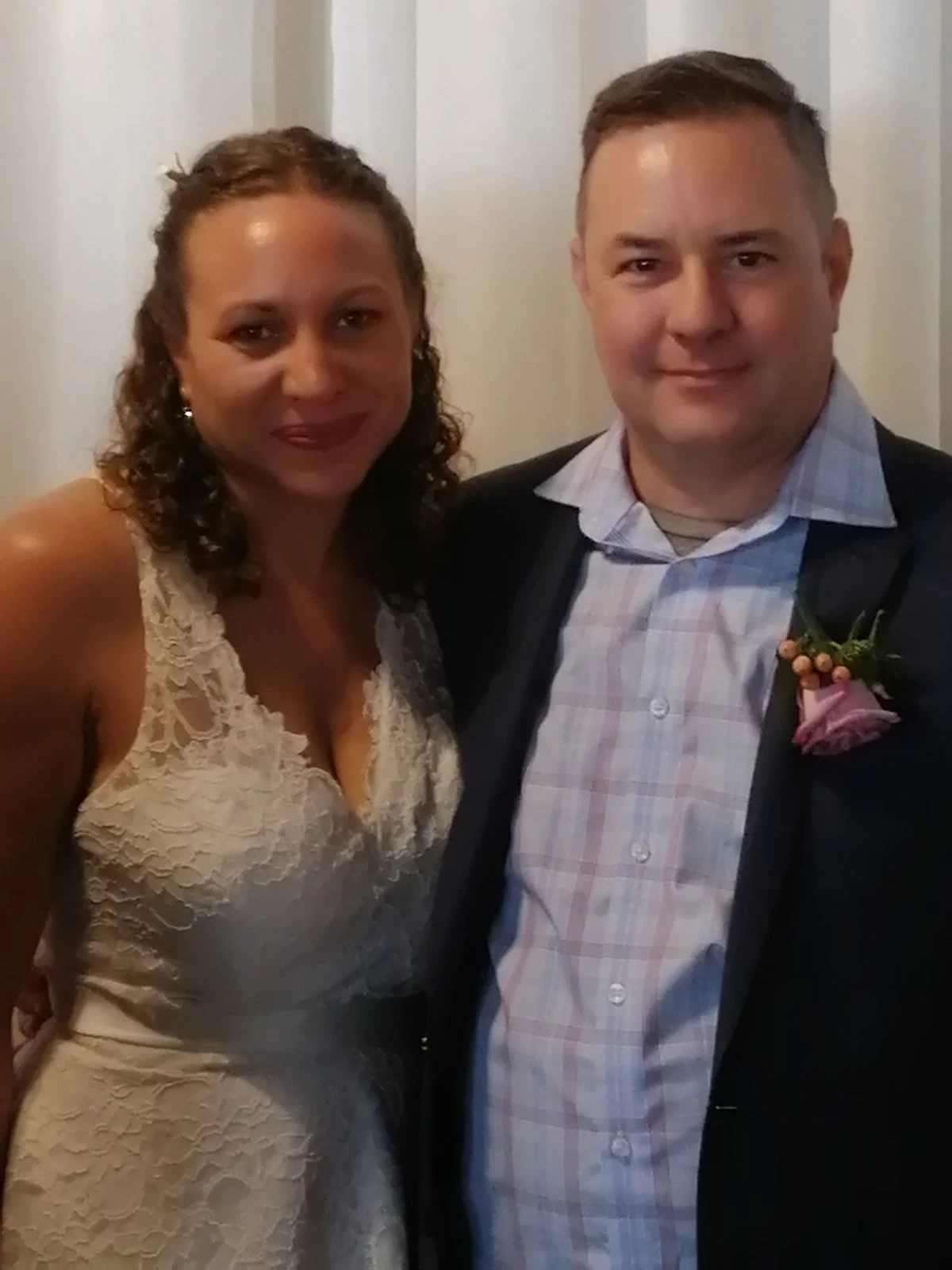 Nicholas & Alyssa
The whole process of finding and booking Hallie Blair as our wedding Officiant was very simple and easy. Getting married to my best friend and being with our family was the best part of the day. I think Hallie did an amazing job. She was very kind and helpful throughout the whole process. July 2023
Paul & Corrina
The whole process of booking an Officiant with All Seasons was super easy, and convenient Everything was perfect from start to finish. We had great people helping with our day - including our Officiant Hallie Blair. Everyone worked well together to make it a great evening. Everything was exactly what we were looking for. June 2023
Darwin & Mary Elizabeth
Booking an officiant through All Seasons was extremely easy! It was a small and simple ceremony… exactly what we wanted. Hallie Blair was wonderful and very approachable. ❤️ May 2023
Sam & Joe
Hallie [Blair] was amazing. She was always on top of things and such a great person to chat with. She was very helpful throughout the whole process. We met up to finalize items and even called for last minute things to change. 100% would recommend Hallie to anyone!! She was very caring and sweet. Such a lovely person and glad we had her perform our wedding. October 2022
Curtis & Jacqueline
Hallie Blair was absolutely fantastic! She was everything we could have wanted in an officiant and really took the time to make sure we felt confident and ready for the ceremony. Couldn't have had a better experience with her and would highly Recommend her to anyone! September 2022
Celia & Stephen
We had a great experience with Hallie [Blair]. She answered all our questions beforehand and was a nice addition to our special day. July 2022
Greg & Valerie
Hallie Blair was wonderful! Through the whole process and the day of she was great to work with. She really cared about making us happy on our big day and it meant a lot. I would refer her to anyone for their wedding day. She is amazing!!! July 2022
Devin & Kaitlyn
Hallie Blair was everything that we could have hoped for in an officiant. She was easy to work with, very flexible (during the global pandemic) and took the time to get to know our interests. She was completely comfortable with using the ceremony that I wrote, and offered many options beforehand. We will absolutely be recommending Hallie to our friends and family. Thank you Hallie for helping to make our special day perfect! June 2022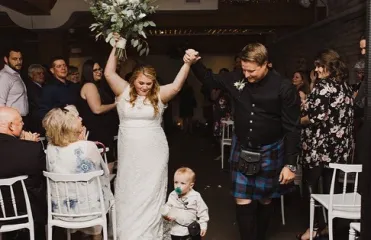 Barbara & Gary
Hallie Blair was amazing. She answered our questions prior to our wedding. We found out we have mutual friends. Dec 2021
Lisa & Debbie
Hallie Blair was awesome she made our day very special. The wording of the ceremony was just as special as our wedding day. We would highly recommend Hallie to anyone getting married, she is very easy going and easy to talk with . Lisa & Debbie December 2020
Nicole & Adam
Hallie Blair was friendly and knowledgeable helping us customize the ceremony to fit our personalities and vision for the big day. She was professional and officiated our ceremony flawlessly. We couldn't have asked for a better person to officiate our special day. Nicole and Adam August 2019
Shawn & Katherine
Hallie Blair exceeded our expectations and was not only wonderful throughout the planning and execution of the ceremony, she also offered lots of helpful advice and tips for everything to run smoothly. Thank you ! Shawn & Katherine September 2019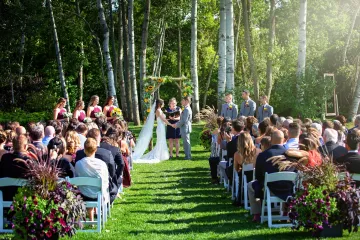 Mike & Melanie
Hallie Blair did a great job!! She offered multiple service/vow options for us to choose from, we were able to adjust accordingly to our personal preferrence. Hallie arrived early on the wedding day prepared for the ceremony. The ceremony and exchange of vows went amazingly well. Thanks again Hallie Mike and Melanie
Alexandra & Ross
Hallie Blair is just so sweet! She did a great job of reading/ projecting her voice so everyone could hear. Hallie was great, I would most definitely recommend her as an officiant. She looked great, showed up on time, read exactly what we had planned and made us feel relaxed during the ceremony.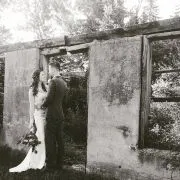 Karen & Joseph
Hallie Blair was fantastic; she helped make our day extra special! ❤️
Sandra & Jason
Hallie Blair was amazing! The ceremony was perfect.
Michael & Alysia
We loved Hallie Blair from the first time we met her. Amazing woman and always put us first.
Sarah & Ian
Hallie Blair was amazing! She did such a great job. Thank you so much!