David Rebelo, BA; MT(U of T)
David lives in North York but services the GTA. A chaplain and spiritual care provider for over 15 years, David would be honoured to conduct your English or Portuguese ceremony. In his professional work, he is constantly meeting people from all kinds of backgrounds and age groups. David has an easy-going and friendly personality and is motivated by his compassion for people. He enjoys cycling and is an avid book collector. He is a much-in-demand wedding officiant! His desire has always been to serves the wishes and needs of people in his care. O seu credo principal é que nos todos temos um espírito humano. O seu desejo sempre foi que ele servo os desejos e necessidades espírituais de pessoas em seu cuidado.
Request David Rebelo
Areas Served
Toronto GTA, Penetanguishene, Midland, Tiny Township, Thornhill, Richmond Hill, Vaughan, Oakville, Brampton, Mississauga, North York
Reviews
Lucas & Lucia
Mr. David Rebelo was excellent. He performed the ceremony beautifully and in Portuguese as requested by the family. He was absolutely wonderful and I cannot thank him enough. He did an amazing job. Mr. David Rebelo exceeded all expectations. Cannot have done better than what he did. TEN STARS!!! Mr. David Rebelo was absolutely wonderful and answered all our questions. He made himself available to us if we needed, and he made everyone involved feel comfortable. I highly recommend Mr. David Rebelo. Thank you for all you did. September 2023
João & Raquel
David Rebelo is very friendly and he was very thoughtful every step of the way. We have talked about having the ceremony bilingual and he gave us the best approach scenario, what would flow better for the ceremony before handed so we could understand his plans. Our parents and friends were very please to be able to understand the ceremony and feel part of it. David arrived on time and he was very organized with the setup so the ceremony would go smoothly. He took the time to explain us all the steps again before the ceremony starts, so I would not have enough works to thank him for everything and to make our day very special. December 2022
Amanda & John
David Rebelo was great, well-spoken, and calming. We asked him to speak some parts of the ceremony in Portuguese and it was no problem for him. I will definitely recommend him to friends and family! Sept 2022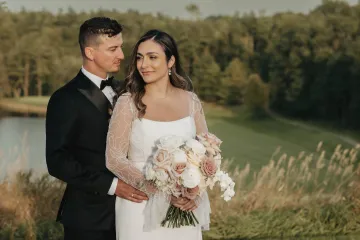 Amanda & João
David Rebelo made our ceremony. It was very simple but he was so friendly and kind and helped us in every way possible. Thank you for making part of this big step in our lives. June 2022
Raisa & Andre
David Rebelo was incredibly nice and helpful! He was friendly and patient as we had guests joining via Zoom. The communication before the wedding was also pleasant, and all expectations were met. David spoke in both English and Portuguese, which made our wedding day really special for us and our families. Jan 2022
Gabriella & Alecson
We were delighted to have David Rebelo at our wedding. Simple and quick, everything was just perfect! Thank you so much for being very accommodating and respectful. We highly recommend David. Gabriella & Alecson August 2021
Joao & Leonor
David Rebelo was requested as he speaks English/ Portuguese, David came to my home (COVID restriction in place and followed) as scheduled and was very pleasant. Quick ceremony, very enjoyable experience. would recommend. Thank you. Joao & Leonor January 2021
Tiago & Lisa
Thank you so much David for your service! He was excellent , we would highly recommend him! He was amazing very kind and spoke both portugese and english at our wedding! He is very caring. Really made our wedding special! Tiago & Lisa January 2021 Tiago & Lisa January 2021
Fabio & Tania
David Rebelo was great in accommodating what we were looking for. I needed someone to do a ceremony in both English and Portuguese and he was perfect for the job. He was very helpful and punctual for our rehearsal and also of course the wedding day. Would definitely recommend him. Fabio & Tania September 2019
Jamila & George
David Rebelo was amazing! He provided amazing service and amazing ceremony. I will definitely be recommending David to everyone I know.
Anna & Sergio
I know Sergio got to say goodbye but I didn't!! Thank you so much for yesterday!!!! You are so amazing and I'm so glad you were such a huge part of our wedding. We actually said afterwards that the ceremony was so incredibly magical and the best part of the wedding. Thank you again. Anna & Sergio
Kathleen & Jason
David Rebelo was very kind and went out of his way to meet with us on different occasions. He was polite and a wonderful person to work with. I will definitely be referring others to him!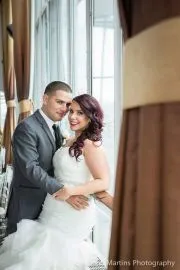 Auravel & Jay
With the informative emails, and Mr. David Rebelo being helpful and supportive, we feel it is only right to share our positive and wonderful experience to other couples who want only the best in their wedding and or anniversary! Mr. Rebelo was respectful and nice to our guests which were all family, and everyone had the nicest comments to say regarding him.
Odilia & Fernando
Hi David, Once again we would like to thank you for your punctuality, professionalism and true dedication with the special words addressed to our assembly in the renewal of our vows. As soon as we have some pictures we will send them to you. Sincerely
Michelle & Edgar
David Rebelo did an amazing job. Many people were asking where we found him and that they would use his services in the future. Spectacular.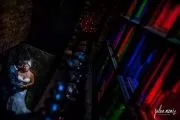 Tamara Niyazov- Event Planner 416-569-6336 www.fabfete.ca
I had the pleasure of working with David Rebelo this past weekend at a wedding. He officiated the wedding and did a fantastic job. He was very professional and took time to explain things to me and the couple. He also attended the rehearsal, which is not something that many other officiants do. I would definately recommend David to any future clients.