Colleen Kenny
Colleen is an experienced wedding officiant serving Smiths Falls and area. She is patient and kind and loves a good laugh. Finding the person you want to spend the rest of your life with is a such an amazing gift. Colleen considers it a privilege and an honour to help couples celebrate their love and commitment on one of the most important days of their lives. She can help you craft a ceremony that reflects the uniqueness of your love story, whether that is traditional or not. She is familiar with readings and blessings from a wide variety of cultures and faiths. Colleen would love the chance to speak with you. You won't be sorry you did.
Request Colleen Kenny
Areas Served
Smiths Falls, Perth, Maberly, Balderson, Village of Lanark, Port Elmsley, Rideau Ferry, Lombard, Rideau Lakes District, Tay Valley District, Westport, Merrickville, Kemptville, Oxford Mills, Carleton Place, Franktown, Innisville, Almonte, Ottawa West, Brockville, Delta, Athens.
Reviews
John & Gisele
We were in a scramble to find an officiant and along came Colleen Kenny she was very nice and kept in touch with us through out our wedding I would recommend her without a doubt. I was nervous and kept me comfortable Thanks Colleen your the best! January 2023
Michael & Meaghan
Colleen Kenny exceeded our expectation . Thank you for a beautiful ceremony . September 2022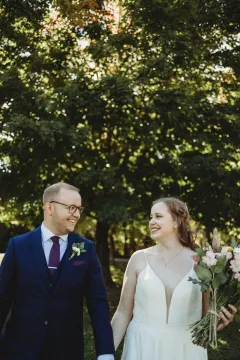 Pamela & Mike
Collen Kenny met all of our expectations. July 2022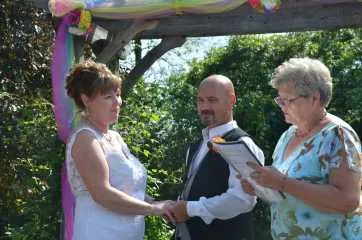 David & Ashley
Colleen Kenny was amazing . Thank you for a beautiful ceremony. October 2021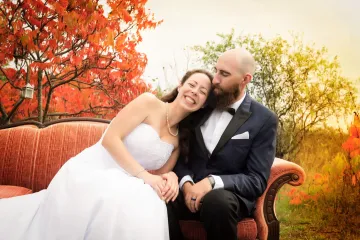 Joel & Courtney
Colleen Kenny was absolutely astounding! She went above and beyond the call of duty, performed the ceremony on very short notice, and was a delight to work with. We can't thank her enough for being there to help us celebrate a very important moment in our lives. September 2021
John and Judy
We would highly recommend Colleen Kenny. From the first time I spoke with her on the phone, I felt like I had known her for years. We both met with her and both agreed she is a down to earth, friendly but professional lady. At our rehearsal , everyone commented on how wonderful she was. If you choose Colleen Kenny, you will not be disappointed. Sept 2021
Kelly & Chris
Good morning! I just wanted to say Colleen Kenny was SUCH delight to work with on our covid wedding two weeks ago. She was so helpful, accommodating and kind. She answered any questions or concerns I had and has continued to help with all documentation even after the wedding. She helped make our day so special and I can't thank her enough!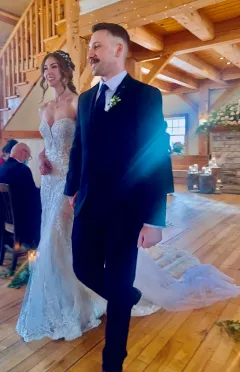 Michael & Amelia
Colleen Kenny was wonderful! She worked with us on planning a small ceremony after our original wedding plans fell through because of Covid. She was very helpful, and helped make the ceremony run totally smoothly. Michael & Amelia September 2020
Alain & Jessica
Colleen Kenny was wonderful from the start!! She was very friendly, funny and made us feel comfortable through the whole planning process and on our big day! She's amazing highly recommend! Alain & Jessica August 2020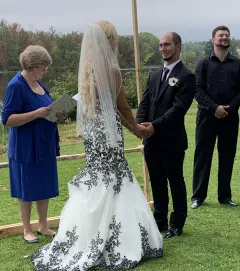 Joseph & Dahkota
Colleen Kenny was amazing ! Our Halloween wedding was perfect, we were dressed up and it was raining ,but we still had fun. It's official Colleen will do any kind of wedding in any kind of weather! Thank you for everything. Joseph & Dahkota October 2019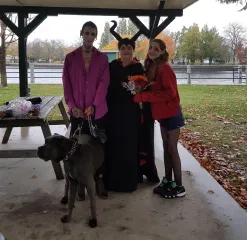 Peter & Tina
Colleen Kenny was very easy going accommodating and great at offering suggestions. Our service was very short and simple but she officiated with grace and a great sense of humor. Everyone loved the service. Without hesitation we would highly recommend Colleen! Peter & Tina September 2019
Brian & Leanne
Colleen Kenny was amazing ! She exceeded out expectations. Thank you for everything. Brian & Leanne August 2019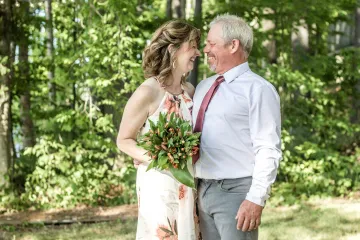 Amy and Tyler
First Tyler and I would love to thank you for your part in our wedding! The ceremony was great and you did an excellent job! The selfie was the best! Amy and Tyler June 2019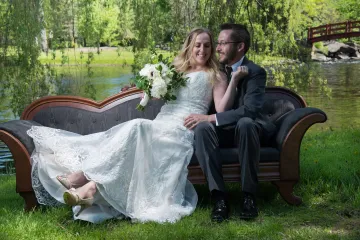 Andrew & Mercedes
Andrew and I were overjoyed with the services of all seasons weddings, it was very easy to arrange for an officiant and wasn't too expensive. Also, Colleen Kenny did an amazing job keeping our private ceremony short and sweet. I will definitely let all my wedding planning friends and family know about All Seasons Weddings. July 2018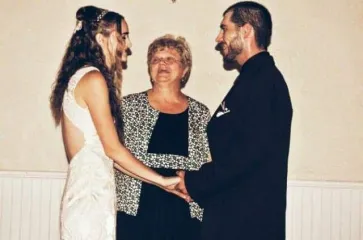 Leah and Matthew
You are amazing Colleen! The early morning wedding time was great for us, and the kids loved doing their part as well. Thanks again!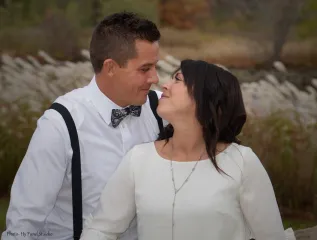 Beckie and Trevor
Hi Colleen (Kenny), Thanks for being part of our special day. We also really appreciated that dressed the part for our themed wedding. It was a special day for us. Beckie and Trevor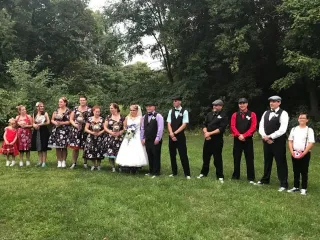 Michael and Trisha
Hello Colleen (Kenny). Thank you so much for everything, we had such a great time. The Agricultural farm in Ottawa was just the right place for our wedding. Learning that your heritage was Scotish just like ours was a wonderful surprise. Thank you again, Michael and Trisha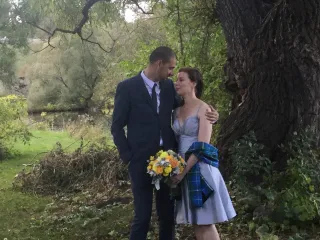 Ashley & Andrew
Our wedding was truly an amazing day and we are so thankful for all of your help. We will be sure to pass on our wonderful success with All Seasons, and of course you, with any future family/friends getting married. Ashley and Andrew August 2015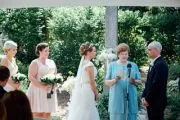 Eryka & Dustin
Colleen Kenny exceeded all of our expectations from start to finish. She is extremely friendly, knowledgeable, and accommodating. It was an absolutely pleasure to have her as our officiant. The office staff were extremely helpful! They answered all of my questions promptly and with accuracy. They met all of my requests and made the entire process very easy and stress-free.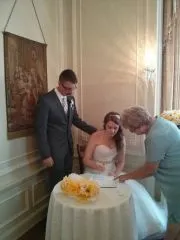 John & Heather
Colleen Kenny was great. Our ceremony was to be outdoors but he sky opened up and it poured rain for 15 mins. Colleen waited patiently while the rain stopped and we got to have our outdoor wedding!!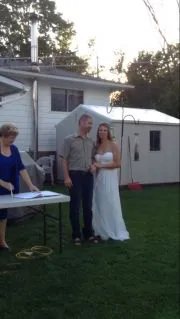 Lisa & Matthew
Colleen Kenny was so great: accommodating, informative, easygoing and pleasant. She helped us to make the perfect ceremony every step of the way and was always there for any questions or concerns. She helped make our big day amazing! All Seasons provides any and all information needed, making the whole process that much easier. We'll be happy to recommend to anyone looking for an officiant! Thank you!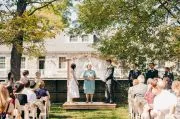 Molly & Sean
Our ceremony was absolutely beautiful thanks to Colleen Kenny's kind and gentle personality. She was exceptionally warm and friendly with all our guests
Wilda and Gary
I just wanted to say thanks again to Colleen Kenny for being our wedding officiant. With all the issues we had before the day of our wedding we were very appreciative that you were so calm, walked us through what we could do, and then came back out to complete the ceremony. We can't thank you enough and will definitely pass your name along to others.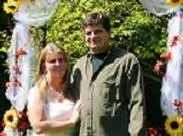 Danica
To Colleen Kenny. It was a beautiful wedding day and thank you for being a part of it! I will recommend you and All Seasons to anyone I know who will be getting married. Thanks again!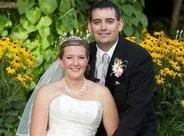 Serreh and Chris
Hello Colleen Kenny. Thank you again for everything. Our Carnival style theme wedding was a smash. Our guests could not say enough about our ceremony and how you kept everyone on track with sincerity and humor. Thank you again for all your help!