Brianne Forbes
The honesty, vulnerability, affirmation and spirituality of wedding ceremonies bring me humbleness, and this unique outlook, coupled with romanticism is what I think separates me from other officiants. I look forward to working with you on your traditional or spiritual wedding ceremony. Summers are active, spending my free time with my partner and our adopted dogs, Silas a Boston Terrier and Baci, a lab mix – everyone loves long walks on the beach. Come the winter, we all prefer hibernating and reading a good book or watching a documentary on the couch.
Request Brianne Forbes
Reviews
Amal & Deepa
All Season made the process of finding and booking a marriage officiant very smooth. Brianne Forbes was very friendly and made our day memorable. Jun 2023
Donald & Kallie
Brianne Forbes was absolutely amazing!! She was such a pleasure to talk with! Thank you for a wonderful ceremony ! We will recommend you to others ! October 2022
Kevin and Helena
Brianne is lovely ?. Very caring and genuinely involved. I may be biased as I've known her since she was a little girl, but I truly believe she's amazing with everyone. She's so genuinely happy and really listened to our love story. We wholeheartedly recommend Brianne to everyone ? April 2022
Patrick & Zoe
Brianne Forbes exceeded our expectations! Our ceremony was so perfect and so personal just how we wanted it to be. Brianne's laid-back but professional attitude was perfect for us! She did everything we asked. She made us feel confident and our ceremony was exactly what we dreamed of. She even did some additional research to incorporate a special Jewish tradition that was really important. Patrick & Zoe November 2019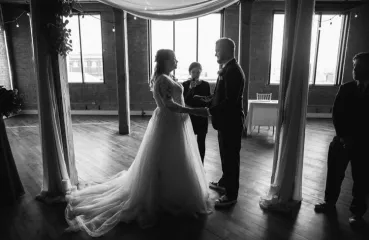 Duncan & Kelisha
Brianne Forbes did an amazing job. Exactly what we wanted. She was perfect. Duncan & Kelisha. July 2019
Krystyna & Steve
Brianne Forbes was absolutely amazing! The ceremony was just what we wanted! We couldn't have been happier with Brianne. Everything was just perfect and she made our day the best it could be. She was wonderful and super punctual and so helpful and accommodating to what we wanted.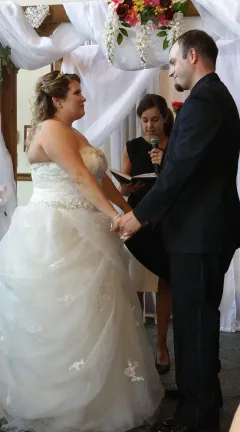 Alicia & Fraser
Brianne Forbes did a wonderful job given it was very short notice! She answered any and all questions we had!
Christine & Derek
Brianne Forbes did a wonderful job! The weather was freezing and yet she took her time with our ceremony and stayed after to meet the guests. Thank you again. :)