Wedding Services
Your wedding ceremony and vows reflect the uniqueness of your relationship, and capture the celebration of your love, which has brought you to this memorable moment in your lives. Whether you want a traditional or contemporary ceremony, we can make your day a truly wonderful experience.
We help you…
By providing an elegant and beautiful template ceremony that you are welcome to edit, ensuring your ceremony is personalized, and unique to you.
Ensure that your ceremony reflects the personal values and spirituality you both share.
Create an English, French, or Bilingual ceremony; one that speaks of your mutual love, loyalty, commitment and respect.
Before you reserve
Feel free to select an officiant from your area. You may talk with him/her before you reserve. Just ask!
After you reserve your ceremony…
Your officiant is available for consultation by phone, email, skype (facebook messenger or facetime).
You will meet your officiant face-to-face to finalize your plans.
You may customize your ceremony, and plan the entire ceremony minute by minute.
Receive friendly consultation from our office at any time regarding your needs.
Finish with a ceremony that your friends and family will be proud of!
Replacement officiant if anything should happen to your officiant in the weeks leading up to your wedding
On your special day…
You have an experienced, professional officiant who is focused on you and your needs.
Your officiant will provide you with warmth and presence and put friends and family at ease.
Your ceremony will be conducted with sincerity, dignity, and an appropriate lightheartedness to suit the occasion.
We have an emergency line and back-up service should a problem arise on your ceremony day
Select the Full Service Package
We Respect All People's Right to Marriage
All Seasons Weddings has more than two decades of experience helping couples from all traditions and backgrounds. We proudly respect all people's right to marriage, regardless of sexual orientation or gender.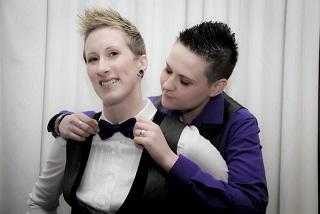 Meghan and Melissa
Dear Kathleen I cannot tell you how grateful I am that you were the chosen officiant to marry my beautiful daughter Meghan and her partner in life, Melissa. The words that you spoke were full of love, joy, and honesty, sincerity, inclusiveness and so…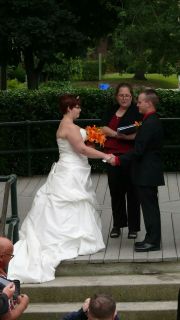 Jessica & Justin
Jennifer Bellinger far exceeded our expectations, she was organized, kind and really made the process easy. The office staff was exceptional! I was running late for my pre-meeting and they were able to help me track down Jennifer to let her know.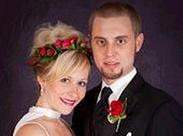 William and Lindsey
"Our wedding ceremony could not have been more perfect! Catherine MacLean took the time to get to know us, made us feel comfortable regarding our choices, and gave some good suggestions for our marriage planning process. On the actual day, Catherine was…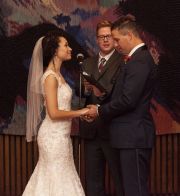 Malaika & Luc
Joel-Jean Beauchemin was extremely informative and helpful when it came to preparing our ceremony! We had great meetings with him in person and via skype! We would definitely recommend him! Thank you for providing such great service!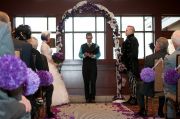 Terra & Rob
Hi Bryant (Karner) I am sorry for the long delay in getting this to you. I wanted to be sure to send you a big thank you for the amazing job you did for our wedding ceremony. I couldn't imagine it being more perfect. You really put us at ease before our…
Book an Online Consultation
All Seasons Weddings is happy to announce its new partnership with Peak Planning Events! Existing All Seasons Weddings couples can now book a skype consultation with a professional wedding planner to discuss any & all aspects relating to their wedding. All for a special rate!
Learn More