Reza Nazer
Reza lives in Richmond Hill. Congratulations on finding your soulmate and embarking on this next chapter in your lives. Reza speaks fluent English and Farsi (Persian) and is able to conduct your wedding ceremony in English or Farsi (Persian). He lives in Richmond Hill, and he and his soulmate have one daughter. They are the center of his universe. Reza was born in Iran but has lived in Canada for over 20 years. Professionally, he has a Bachelor Degree in Business Administration from Strayer University, USA and has worked as a licenced Paralegal in Immigration for the Iranian-Canadian community for over 10 years. Helping others to get married, settle down and began their new life in Canada is very gratifying work.
Request Reza Nazer
Areas served
Aurora, Maple, North York, Oak Ridges, Richmond Hill, Scarborough, Thornhill, Toronto, Vaughan, Woodbridge
Reviews
Behrad & Golnaz
Reza Nazer was very great. Pleasure to have him as our officiant.
Mahdis & Daniel
We came across All Seasons Weddings just a few days before our wedding in a complete panic as we had yet to find an officiant. They were so helpful and recommended Mr. Reza Nazer. We were looking for a bilingual ceremony that was fitting of both our cultures and yet light hearted and sweet. Mr. Nazer quickly put together the most perfect ceremony, met with me and sent me the draft for review. He officianted our ceremony absolutely perfectly and even made us and our guests laugh. Great service and an absolutely lovely and professional officiant.
Farzad & Tannaz
Mr Nazer was our wedding officiant this past September 24, 2017 and he performed our ceremony both in Farsi and English and kept all our guest informed. He was professional and very easy to get along with. We highly recommend him for multicultural wedding ceremonies. Thx Farzad
Linda and Ali
Reza was an amazing Officiant. He performed the ceremony exactly how we wanted and made us and our families very comfortable with his presence. Forever thankful!
Amir & Kiana
Reza Nazer was amazing on our big day. He performed the services exactly as we desired, which was different than the norm. He was extremely accommodating to our requests. He was punctual on the big day and relieved the stress of having to worry about a late ceremony. All of our guests were amazed by his speech and service. We really recommend him and his services. Amir & Kiana, August 2018
Saha and Mehrab
Our wedding on July 1st 2018 was amazing as Mr. Reza Nazar our officiant made our ceremony a memorable day for ourselves and our guests. Thank you for all you do Mr. Nazer. Saha and Mehrab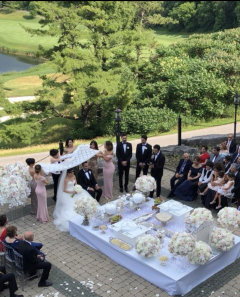 Kasra & Taraneh
Reza Nazer was our Officiant . He was super friendly and helpful. Thank you for your amazing service!!!! Kasra & Taraneh August 2019
Sahab & Sepideh
Reza Nazer a wonderful officiant that made our wedding so special! His support and kindness made our day wonderful and we would recommend him for any Iranian wedding! Thank you Reza! Sahab & Sepideh Feb 2019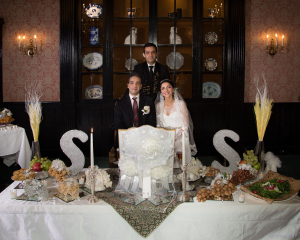 Pardis & Ramin
Reza Nazer was very professional and accommodating. We had an amazing experience and he made our special day stress free and memorable. The ceremony was conducted beautifully and was enjoyable for all our guests. Pardis & Ramin July 2019