Richard Woodland
Request Richard Woodland
Secteurs desservis
Spencerville, Roebuck, Prescott, North Augusta, Johnstown, Brockville, Kemptville, Merrickville
Commentaires
Samuel & Stephanie
We couldn't have been happier with Richard Woodland ! He was eager to take on the service last minute and made us feel so comfortable and at ease. He was extremely personable and willing to help. Leading up to our wedding day he was diligent in letting us know how the ceremony would run and answered any questions we had. Richard kept our ceremony light hearted and relaxed. We would absolutely recommend Richard for anyone looking for an officiant. January 2023
Darrell & Annette
Mr Woodland is a great officiant. We were so happy with him. We are so glad we used this company. Great service and fast. Everyone was so very kind. November 2022
Dean & John
Richard [Woodland] was like one of the family. He blended right in with wedding party. He made it personally touching and we appreciated that so much. September 2022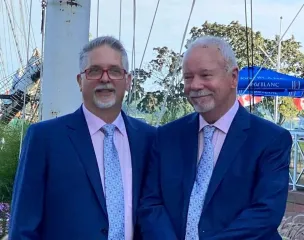 Craig & Lauren
Richard Woodland was an all round amazing person to work with for our wedding. From the day we first started contacting him to the day of our ceremony he helped us so much, and we cant thank him enough. We were so happy with the level of professionalism, but also the sense of humour he has. We will 100% recommend richard to any friends of ours that we hear of getting married in the future. September 2022
Courtney & David
We have nothing negative to say about Richard Woodland. He exceeded all of our expectations. He provided information in a timely manner and helped walk us through planning our big day. Richard was very personable in planning for and during the ceremony. He really helped bring our vision for our ceremony to life. We can't thank him enough! We would definitely recommend him to others! June 2022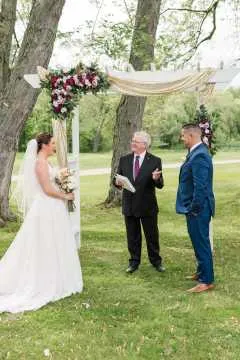 David & Sharnelle
Richard Woodland was amazing and wonderful. I already knew when I got engaged that I wanted him to be our officiant, and he met all my expectations. Friendly and prompt to deal with. I have already recommended him and All Seasons to some friends. David & Sharnelle September 2020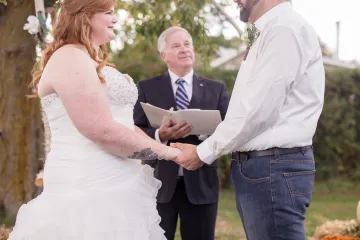 Amanda & Andrew
We cannot say enough great things about Richard Woodland. He had great ideas but wasn't pushy and allowed us to personalize our ceremony. He communicated throughout the whole process and helped to ease any worries or stresses. He was kind, grounded, and personable. In the chaos that is a wedding (especially for us having our ceremony at our home with no wedding planner) we were very grateful to have Richard to keep things running smoothly and on time. Thanks, Richard! Amanda & Andrew October 2019
Steven & Meredith
Richard Woodland went above and beyond to make sure our service was to our liking. He was free via email, phone, and was easy to coordinate with. It is apparent he truly cares about what he does. He adds humour, thought, wit and compassion to his ceremony and delivered exactly what we wanted. Steven & Meredith September 2019
Jamie & Amber
Jamie and I were married by Richard Woodland on September 24 2016 and were very pleased with his presence. He was very helpful to work with before the wedding as well, emailing back and forth and such. I will and already have started recommending All Seasons Weddings because we had a great experience that felt seamless. Thank you. Amber & Jamie 09/24/16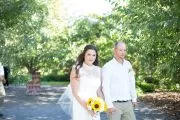 Mike & Darlene
Richard Woodland was fantastic. He went above and beyond. Thank you!
Ivey & Mark
Richard Woodland was absolutely wonderful. He did a fantastic job! :) Thank you Richard!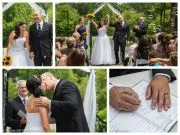 Chris & Katie
Richard Woodland was fantastic! He provided everything we asked for and more. We would recommend him to EVERYONE!
Theresa & John
Richard Woodland was was amazing! He made our ceremony very special and very personal. Thank You so much for being there and Richard is a amazing man and officiant. We both feel we could not have had a better perform perform our marriage!
Josh & Jennifer
Not only did Richard Woodland meet our expectations, he exceeded our expectation of what an officiant does. We would certainly refer All Seasons. We couldn`t have asked for a more professional and dedicated officiant to manage our wedding. Richard was more than helpful, completed everything in a timely manner, and made the ceremony run smooth.
Ann & John
Richard Woodland was awesome! He has a great sense of humour, did a great job of customizing our vows and was very professional. We hope we get to see him again soon.
Adam & Kristina
Richard Woodland went above and beyond what we expected. Not only did he respond quickly to emails, but he met with us on multiple occasions and gave us wonderful input. I highly recommend Richard. He was very helpful and ensured our ceremony was perfect. He was able to adapt to some last minute changes and made sure we had the very best day!
Amy & Corey
Richard Woodland was amazing - very quick to reply to our questions, passionate about what he does, and understanding when we requested that a family member conduct the ceremony together with him.