Janelle Shortt
Request Janelle Shortt
Secteurs desservis
Durham, Owen Sound, Meaford, Sauble Beach, Port Elgin, Southampton, Thornbury, Wiarton, Walters Falls
Commentaires
Sean & Melissa-Ann
Janelle Shortt was amazing . She exceeded out expectation. Thank you Janelle for a beautiful ceremony . October 2021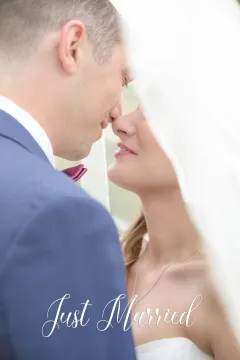 Brandon & Carrmin
We had a beautiful ceremony all thanks to Janelle. She did a wonderful job for our ceremony and helped make our day extra special. Janelle was super accommodating when we wanted to add and remove certain pieces of the readings. We both would highly recommend Janelle to any of our friends or family! Thanks again Janelle! Brandon & Carrmin August 2020
Heather & Ivan
We were married by Jannelle Shortt and it was beautifully done ....thanks Janelle for making our special day even more special. Heather & Ivan, August 2020
Tylar & Ashley
Janelle Shortt did an amazing job! We are more then happy to recommend her to anyone getting married. Tylar & Ashley September 2019
Sam & Kadie
Janelle Shortt was absolutely amazing. We couldn't have asked for a better officiant. Sam & Kadie August 2019
Elaine & Peter
This lady in one word is simply AMAZING. Janelle Shortt was my favourite vendor for our wedding to work with. Jan is very kind, accommodating and very much an earth angel. She went out of her way to make our day special. I'm personally grateful she's in our life, and I look forward to visiting with our new friend in the summer. I hands down recommend Jan and All Season Weddings to our engaged friends and family. Elaine & Peter Aug 2018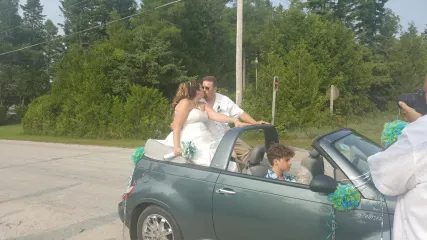 Trevor & Samantha
Jan Shortt, we can't thank you enough for being a part of our big day! Everyone just loved the ceremony! Thanks for everything, you are a wonderful person and so easy to work with! Trevor & Samantha Sep t2018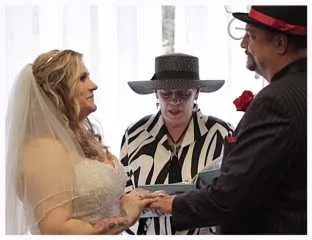 bride & groom
Jan (Janelle Shortt) most certainly met and went beyond our expectations. She was very approachable, flexible, kind and easy to get in touch with by phone or by email. I would highly recommend her to anyone who is getting married! We were thrilled to have her be such a big part of our special day!
Jenna and Carter
Hi Jan (Shortt), I just wanted to thank you for doing such a great job officiating our wedding ceremony. :) It was so nice to work with you and get to know you. Our wedding day was amazing and you had a lot to do with that! Thanks again, Jenna and Carter Sept 2nd, 2018
Zachary & Melanie
Janelle Shortt was a pleasure to work with! She went above and beyond in helping us create a beautiful ceremony. Thank you Janelle for your help in making our day very special. Zachary & Melanie Sept 3rd, 2018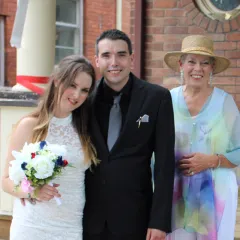 Courtney & Chris
Jann was fantastic and created a beautiful ceremony to include our two children. We loved having her officiate our ceremony.
Adrienne & Rick
Janelle Shortt was wonderful! Perfect pace throughout the ceremony, and was a pleasure to talk to.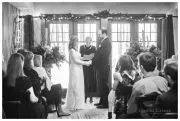 Kristina & Shawn
Janelle Shortt was amazing. Everything went excellently. Highly recommend to everyone. Thank you. Made planning a wedding in less than 3 weeks so much easier!
Natalie & Matthew
Not only did Jan Shortt meet our expectations, but she really helped make sure we had our special day just as I had envisioned. She also allowed for the fact that we were only arriving into the country the night before and sent along updates and some great ideas/thoughts for us. Great big thank you to Jan for helping make our day so special.