Duane MacTavish
Request Duane MacTavish
Secteurs desservis
Kelowna, West Kelowna, Peachland, Summerland, Lake Country
Commentaires
Frederic & Corey
Duane MacTavish did such a fantastic job, and his wife was so sweet and helpful as well. They were fantastic for coordinating and being a bit flexible with our chosen place and time, especially considering how short-notice it was. All the paperwork came back exactly in order and we got everything we wanted. 10/10 would recommend Duane again. Frederic & Corey October 2020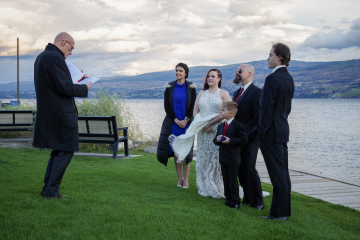 Travis & Danielle
Duane MacTavish was very thoughtful and great to work with through out our whole planning experience. He put our minds at ease when he needed to and helped us to navigate some of the challenges that came our way between COVID and missing information from deceased parents. He made our day perfect! Travis & Danielle October 2020
Mil & Jennifer
Duane MacTavish was so amazing for our wedding. He put us right at ease during our meeting and made us feel confident that our ceremony would flow smoothly. And it did. My husband and I were really nervous but he lead the way beautifully. I loved everything about my wedding and Duane played an essential part in that. Mil & Jennifer August 2020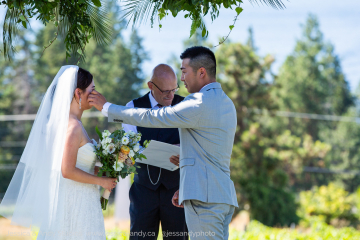 Kyle & Irelyn
Duane MacTavish was amazing! He helped create our perfect day and both he and his wife were so helpful and thoughtful throughout the entire process. I will definitely be recommending him to everybody I come across! Kyle & Irelyn June 2020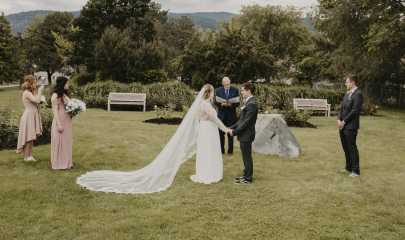 Matthew & Michelle
Duane MacTavish was incredible! He tweaked the ceremony speech to suit our personalities which contributed to a more light-hearted and warm ceremony. With Duane, it didn't feel as though a stranger was up there with us but a friend which made for a very intimate and personable experience. We could not have asked for a better officiant or a better ceremony. Matthew & Michelle August 2019
Bryana & Nigel
Duane MacTavish was incredible! Our guests gave feedback that his ceremony was authentic.
James & Darcy Ann
Duane MacTavish was extremely professional in the way he handled our service. He performed every task that we asked of him. I would recommend him to anybody.
Anonymous
Duane MacTavish did such an amazing job as officiant at our wedding. From the first meeting we both knew he would be great, he was so organized, easy to talk to and took the time to get to know how we envisioned our day. Thanks to Duane, our ceremony was perfect. He helped keep us both at ease and delivered a beautiful and engaging ceremony that was suited to us. We would highly recommend Duane's services!!