Robert Chaffey
Request Robert Chaffey
Secteurs desservis
Gilmour, Bancroft, Madoc, Coe Hill, Gunter, Apsley
Commentaires
Christian & Colleen
Robert Chaffey exceeded our expectations. Super nice man ! October 2022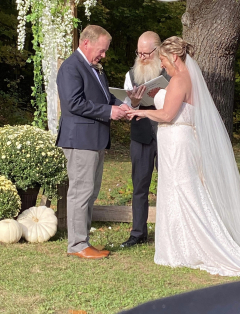 Mr & Mrs Kahler
Absolutely the best officiant we could've asked for. Robert Chaffey was super helpful throughout the whole process leading up to the wedding and was always very quick to answer any questions we had. He helped us write the most beautiful ceremony and is such a kind hearted man. He really made the ceremony what it was. I would recommend him to absolutely anyone and everyone. Thank you so much Robert. Xx Sept 2022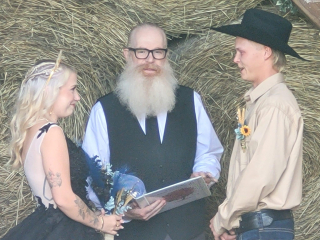 Darren & Marsha
Robert Chaffey was remarkable. He exceeded our expectations. He was very personable, available and understood my vision. July 2022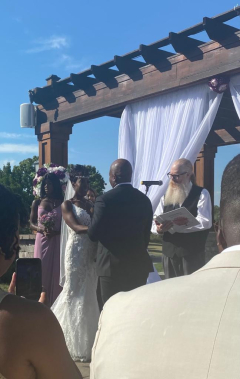 Jordan & Dan
Robert Chaffey was fantastic for listening to our wishes and carrying them out. June 2022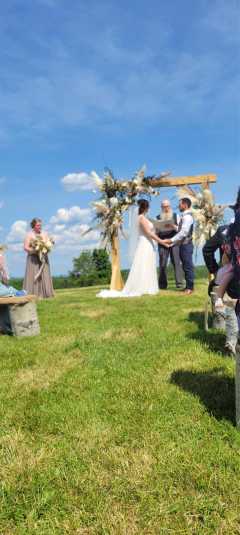 Rick & Carole
Robert Chaffey was absolutely wonderful! April 2022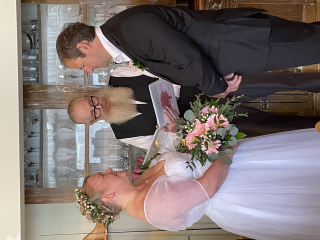 Heather & Michael
Thank you so much Robert Chaffey for making our special day so wonderful! Robert was such a great officiant, right from the first booking email. Robert helped us through the process; even some challenges due to the pandemic. Robert was helpful and resourceful and come our wedding day, we felt like we already knew him! Thank you Robert for making our wedding day so very special. Your kindness and attention to detail were greatly appreciated. We highly recommend Robert - Much thanks! August 2021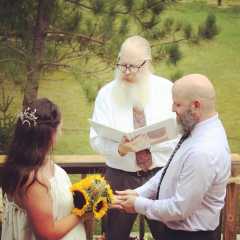 Matthew & Jessica
Robert Chaffey is fantastic! He really made our ceremony so special and memorable. Everyone was commenting on how good of a job he did, and how he picked poems that suited us, and added some humour which was a big part of what made it special for me! He was a delight to work with through the entire time!! I highly recommend him! August 2021
Fernando & Tara
Robert Chaffey went above all of our expectations, he really got to know us and make our ceremony perfect. We still have family commenting on how perfect he was. Some even asked if he was a family member as he was spot on with everything. April 2021
Nick & Katrice
Rob Chaffey is an amazing officiant that helped us through the replanning of our smaller intimate wedding due to COVID-19. Rob knew that we had to change everything about our day including the venue but he helped us see the beauty in that change. He brought me and my husband's love story to life in our ceremony. People that were in person and over Zoom are all still talking about how beautiful the ceremony was. Rob even braved walking down our family dock on the lake to perform the wedding and promised to not let our rings fall into the water (he fulfilled that promise)! Thank you for everything Rob! August 2020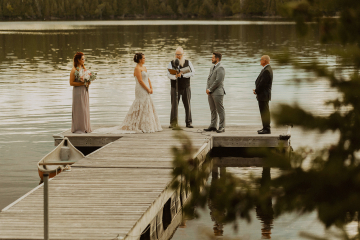 Christopher & Rebecca
Robert Chaffey was outstanding! We loved him from the first phone call to the "I do's". He was so easy to communicate with and made all of our dreams for the ceremony come to be. Just the sweetest man and we could not have been happier. October 2020
Brook & Christina
Thank you so much Robert Chaffey for being the one to join our families together. You were really the perfect person to tell our story. We wish you all the best and maybe we will see you and the dogs around Gilmour! September 2019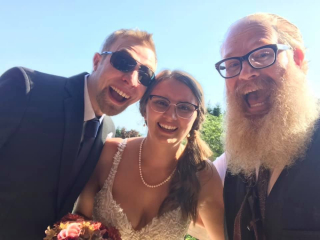 Chris & Kelsey
Robert Chaffey was absolutely amazing and we are so very grateful for him and his perfectly worded reading. October 2019
Michael & Julie
Robert Chaffey performed a beautiful ceremony under the adversity of rain and ravenous mosquitoes! Thank you Robert for everything! June 2019
Stuart & Jessica
Robert Chaffey was an absolute legend. He worked closely with us on everything leading up to the day of the wedding. He has a great sense of humour and is the kindest man all at the same time. Having Robert officiate your wedding is the easiest great decision you can make for your wedding. June 2019
Anonymous
Robert Chaffey did a wonderful job! He's very thoughtful when putting together his service, and from what I hear, he was helping the groom with his nerves when they were waiting at the altar! Altogether a great experience, and we've already recommended him to others.
Kate & Liam
Robert Chaffey was amazing to work with! We met with him prior to the wedding to discuss everything, and he was very open and accepting of all our wishes. He was such a good sport on our wedding day too. It was scorching hot and he just kept himself together and performed our (thankfully short) ceremony so perfectly. Everyone was in awe of his performance, how he portrayed "us", and how perfect and personal the ceremony was. 10/10 will recommend to our next friends who get married! He's already married 4 of us! Truly an amazing person and officiant. We can't thank him enough! September 2018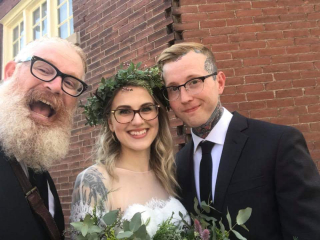 Randy & Scott
We are very grateful and fortunate to have selected Robert to perform our wedding ceremony. From our initial communications we knew that Robert would be the perfect person to share our story! He took the time to get to know us both as individuals and as a couple. He was able to artfully weave our personal stories together, reflecting on who we are, our values, and how we came to find one another. His words and messages were deeply heartfelt and our friends and family remarked all through the event how amazingly clear and articulate he was. He was a skilled narrator and was able to draw our friends, family and neighbours into the story, which reflected our love and respect for one another. It was a perfect day with family and friends! Robert started us off with a beautiful ceremony that many said was one of the best weddings they had attended. Robert provided a defined image of what love was and really meant! Our friends and family in attendance couldn't say enough good things about Robert. Thank you so much, Robert, for helping to make it such a special day and memory for us both! - The Scott's , August 2018
Eric and Shannan
Thank you so much Rob (Chaffey) from the bottom of our hearts. The ceremony was perfect. Everyone has commented on you and complimentary of you. We had the service video recorded. Your passion expertise and a believer of love truly shows in the service you provide and we could not have picked a better man to officiate then you. We sincerely thank.you again and will pass your name to another when it comes up. Your truly an amazing man and person Rob. Thanks again for being part of our special day All our Love Eric and Shannan Aug 18th, 2018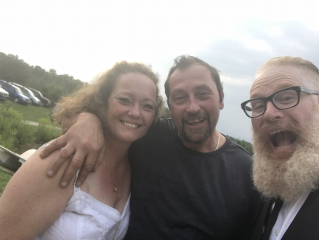 Jessica & Christopher
Robert Chaffey was an absolute pleasure to have officiate our wedding. He ensured that every detail reflected my relationship with my husband. Getting to know him before the ceremony was a great idea, and we appreciate all of the hard work that he did! Thank you for everything Robert!!! Jessica & Christopher July 7th, 2018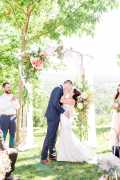 Kim and Eric
Hi Robert (Chaffey) We can't thank you enough for the amazing wedding ceremony you helped us put together!!! We have gotten many compliments on it. You truly are the best at what you do!!! Many thanks, Kim and Eric June 16th, 2018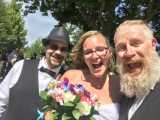 Terry and Cheryl Clement
Robert Chaffey officiated our wedding and was wonderful! Robert worked out a perfect ceremony for us based on what we wanted specifically and was a great help every step of the way. We would enthusiastically recommend him to anyone. -Terry and Cheryl Clement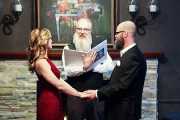 Danielle & Dean
Robert (Chaffey) was amazing from the planning process to the ceremony he put so much effort and really captured our relationship in the ceremony. We had told Robert that we wanted everyone to really feel like they knew our relationship and that the ceremony really reflected us. It was perfect, we received so many compliments on how unique the ceremony was. Thank you Robert for helping make our day so special!
Edie & Richard
We got married on Halloween and had a very unique wedding and ceremony. Rob (Chaffey) understood exactly what we wanted and made all our wishes come true. Rob told our love story perfectly, there was not a dry eye in the place. We loved getting to know him as we planned everything; he is an incredible person and he made us feel so comfortable and confident from the day we met. Thank you for making our day feel so 'us'. We couldn't have hoped for anything better.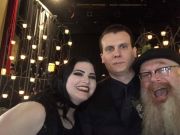 Bonny and Adam
Dear Robert: We can't thank you enough for everything that you have done for us. We took the choice of who would marry us very seriously. We are so happy that our paths crossed because we couldn't imagine any one else being our love story teller! We appreciate all the time you took to meet us and helped us prepare for our wedding. You are one in a million. Every conversation with you was soul cleansing and left a strong positive impression on us. We wish you all the best in life. You are one of the greats.
Megan & Daniel
We just finished discussing how perfect Robert (Chaffey) was for our ceremony. As we put it, "he just fit in." Why can't everyone be like Robert? Calm, cool, collected. Not to mention highly organized, collaborative, sincere, and most importantly, a comfortable presence for a man and woman experiencing the most nerve-wracking moment of their lives. In hindsight, Robert was the only person that could have married us. Anyone else would have one glaring flaw: they're not Robert Chaffey. We've already recommended him to some friends of ours getting married later this year. Keep up the fine work, Robert. You have our gratitude.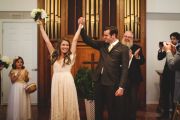 Shayla & Blair
"We couldn't thank this man enough for giving us such a beautiful ceremony! You made us laugh and cry, you were the best! We had so many great compliments about you! You are awesome and I'm glad you were able to marry us! Shayla & Blair"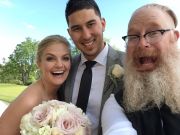 Steph and Nick
Robert, Steph and I just wanted to thank you for putting on a stellar show. We thought you did a fantastic job on July 9th, especially since you were adaptable to the change from outside to inside the barn because of the rain. Our friends and family thought you were great as well, so perhaps some more business may be coming your way! All the best and we do hope our paths will cross in the future. Cheers! Steph and Nick
Maureen & Ken
Thank you Robert (Chaffey) we had such an amazing night !! Everyone raved all night about how great a job you did. One of the guests sent out the video to the rest of the family and we have had such an amazing response on how you made the ceremony the success it was. We are truly blessed. Best Regards Maureen & Ken
Erin & Davin
Hi Robert, (Chaffey) Thank you SO much for officiating our wedding! You were wonderful and everyone loved the ceremony SO much - even today people are still complimenting it! I'm sorry I didn't get a chance to say much on the wedding day but we really do thank you from the bottom of our hearts - it was perfect and something we will cherish for the rest of our lives. All the best - and we will recommend you strongly to anyone who wants a wedding as cool as ours!
Erin & Omar
To say Robert Chaffey met our expectations would be an understatement. He went above and beyond to make sure our day was perfect.The All Seaons staff was wonderful. We had decided based on Robert's profile that he was who we wanted as our officiant and didn't want to start the payment process until we could guarantee his availability. Your staff not only emailed him on our behalf but provided his contact information as well. Once we knew he was available, we finished everything up with All Seasons. They were very helpful! We will 100% recommend All Seasons and Robert in particular to all of our friends and family. Robert created a beautiful sermon that blew our guests away and made our day something we will remember and cherish for the rest of our lives.
Jeff & Amy
Dear Robert, We cannot thank you enough for everything! You perfectly told our love story and did an amazing job. Thank you. People kept asking us about our officiant and saying it was an amazing job, amazing readings and the atmosphere was full of love. We don't think the ceremony could have been any better!! You do a very professional job and we both felt your passion to tell our story. We also don't think the day could've been any better! :) Thank you thank you thank you!!!
Jessie & Crystal
We picked the perfect officiant for us, Robert Chaffey! Kindest soul, we were honoured to have him marry us.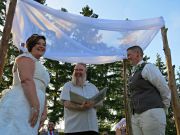 Shannon & Jeff
It's been just over a year sine Robert officiated our ceremony and we're still having people ask for his contact information. He was that memorable. The ceremony was everything we could have envisioned and Robert was a complete pleasure to work with from start to finish.Thank you Robert for helping us make memories that will last a life time.
Ariel & Brandon
Thank you so much for being a part of our day! It was amazing and have actually had a few family and friends ask for your name so they can request to use you for their upcoming weddings also.
Christina and Chris
Amazing, thank you so much! And thank you again for the incredible service that you put together, and for making it feel so much like us. You made it feel truly special. We got so many comments on how great you were! I'm sorry we didn't have a chance to say goodbye afterwards.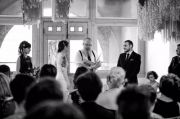 Corey & Kaitlyn
Hi Robert (Chaffey), Just wanted to say another thank you for helping create an unbelievable atmosphere. You did a great job portraying our story, and we absolutely loved the readings you chose. Everything about the whole evening seemed really genuine, and from the heart. We loved the casual feel, spontaneity, laughter... it truly was a hoot - it could not have gone better! You were a huge part of that! Thanks again for all your help! It was perfect! Corey & Kaitlyn Nov 7th, 2015
Megan and Matt
He helped us make our day extremely special and so personal. He sent over revisions of our ceremony and we were able to make edits and add in special readings that meant something to us. He was also great about making suggestions for readings based on what he knew about us. Without Rob, we could have ended up with a ceremony that wasn't nearly as "us" and we are so grateful how it all worked out. We are so happy to have met Rob and we hope we can cross paths again in the future. If anyone else decides to get hitched, we will obviously recommend him! All of our friends and family thought he was wonderful as well - everyone continues to tell us how ours was "the best ceremony ever".
Kallie & Matthew
Robert Chaffey was fantastic and a pleasure to work with.