Marilyn Coolen
Request Marilyn Coolen
Secteurs desservis
Hubbards, Tantallon, Peggy's Cove, Prospect, Halifax, Dartmouth, Bedford, Lower Sackville, Fall River, Waverley, Enfield
Commentaires
Caitlyn & Josee
Marilyn Coolen was amazing to work with. We would absolutely recommend Marilyn. We had a beautiful wedding & a great officiant! October 2021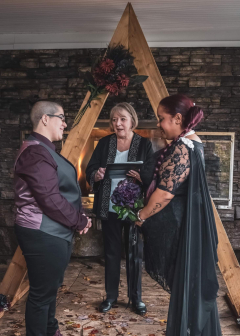 Caroline & Mike
Wonderful, fabulous, excellent, great, amazing, awesome... I could go on, but there aren't enough adjectives in the thesaurus to describe Marilyn. Her ceremony was absolutely perfect for us, and made everybody cry (including us.) People kept asking us if we wrote our own vows because they were so on-point. It was modern and respectful but still romantic-- they felt timeless. I just cross-stitched them and put it on our wall so we can walk past those words every day. There's no "who gives this woman" or "obeying" in her ceremony. And planning a wedding is at times frustrating and stressful, but this was the easiest part of the whole process. Marilyn was just a delight to meet with leading up to the wedding and I'm going to miss our lengthy Starbucks chats! Marilyn is the best officiant in the game. Caroline & Mike June 2017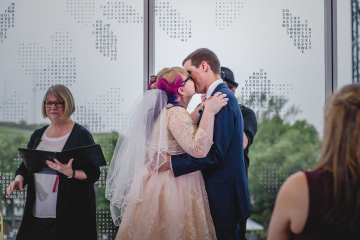 Lauren & Jonathan
Marilyn was so great to work with. We met with her a few days before the wedding (we were planning our wedding from Ontario so that was the earliest we could meet) and she took the time to get to know us and our vision for our wedding day. She was so great and made our ceremony perfect. Lauren & Jonathan August 2018
Andy and Susanne
We had the pleasure of working with Marilyn Coolen in August of 2017. She was kind, easy to talk to and a real professional who made our great day even more special. We would highly recommend Marilyn! Thanks you again Marilyn for everything! Andy and Susanne
Justine & Donald
I just need to say if you want a wonderful officiant who is laid back, will let you put whatever you want in the ceremony reading (including jokes at my request like asking the groom if he has his vows ready knowing he didn't write any) and who will tough out any weather as I decided to have it outside despite the rain...then Marilyn (Coolen) is your girl! She was personal, kind and professional from day one. I couldn't have been happier to have her as she was the perfect fit for my wedding. I just can't say enough good things about her! Thank you so much for being apart of my special day :) Justine & Donald 06/17/2017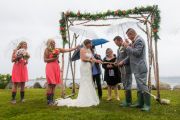 Keshia & Jacob
Marilyn Coolen was absolutely wonderful. We couldn't have picked someone more perfect for us !
Jennifer & Kevin
Marilyn Coolen was very helpful with helping us with the process of paper work and legality. She was very friendly and kind toward us. She was so friendly! I absolutely loved her!
Vanessa & Ryan
Marilyn Coolen was fantastic! So professional, prompt and willing to work around our schedule and our (somewhat) unusual ceremony.
Shannon & Cody
Marilyn Coolen was fantastic, I had guests come up to me after the ceremony complimenting on how great she was. Without a doubt I will be referring to everyone I know. Thanks again Marilyn Coolin. You made the ceremony perfect. I couldn't imagine it to have gone any better.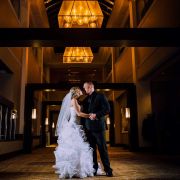 Jen & Dave
Marilyn Coolen was so wonderful to work with. She has such a warm demeanour and answered all of our many questions with the utmost of care and respect. It was such a pleasure to meet her. Choosing her as our officiant was one of the best decisions we've ever made.
Renee and Scott
I wanted to let everyone know how pleased we were with Marilyn Coolen on our wedding day, August 6, 2016. She was so professional but still made our day very personal! She took our ideas and made them happen! I would recommend her for any type of wedding!
Michelle & Dave
Marilyn Coolen was amazing in regards to meeting to discuss options, providing said options and following through and responding promptly while being patient if it took a while for us to respond. Marilyn's ceremony options were fantastic and were exactly what we were looking for. Amazingly friendly - it was fantastic service! We would not have found Marilyn without All Seasons!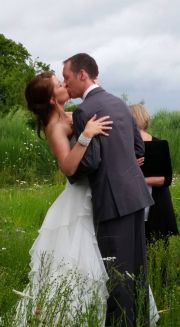 Sarah & Issmat
Rev Marilyn Coolen went above and beyond to make us feel comfortable and prepared. We were so disorganized in the end, but she kept her cool and kept us on the right path. Everything was perfect!