Cecilia Craig
Request Cecilia Craig
Secteurs desservis
Ajax, Bowmanville, Brooklin, Clarington, Durham Region, Orono, Oshawa, Pickering, Scarborough, Whitby
Commentaires
Robert & Ashley
Cecilia Craig was amazing!! She is super sweet and very caring wanted to know our story as we got married at the skatepark she was available last minute and came thru for us when no one else could. She made our day official and memorable and we are soo grateful and pleased! October 2022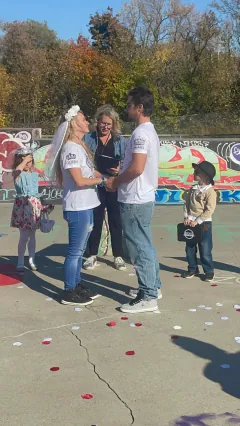 Lynsie & Trevor
Cecilia Craig was amazing!! She was always there to answer questions when needed. She was very helpful and willing to do what we needed well helping us stay on task during the ceremony ? July 27 2022
Wilma & Nazir
Cecilia Craig was very professional and courteous. Feb 2022
Jake & Heather
Cecilia Craig was phenomenal! From start to finish she was there to help every step of the officiant process, honestly don't think I could have done all the forms etc without her! At the ceremony she helped keep us focused on the task at hand whilst being friendly and warm. We both couldn't be happier! October 2021
Brad & Krystal
Cecilia Craig exceeded out expectations. Thank you for being with us on our special day. September 2021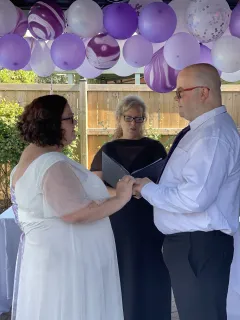 Cidalia & Mike
Cecilia (Craig) was really wonderful and was readily available for us at anytime. Cidalia & Mike, August 2020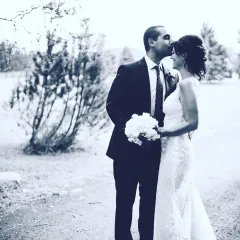 Stuart & Kathy
Cecilia Craig was fantastic!! I would suggest Cecilia to anyone I know !! Thank you Cecilia for making our day perfect!!! Stuart & Kathy October 2019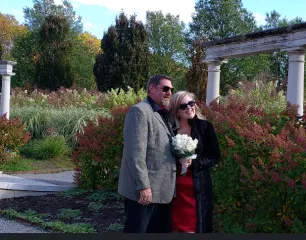 Jordan & Jessica
Was very easy to pick and set up our first meeting with Cecilia Craig, Once we met with her we both felt so comfortable with her. We felt no need to keep looking at other officiants. Her continued support through the whole process was outstanding. Her professionalism and kindness made our ceremony perfect. I can not compliment her enough. We loved the short and sweet ceremony we worked out together, also we liked being able to adjust certain sections. Thank you so much! Jordan & Jessica September 2019
Brian & Tanya
Cecilia Craig was incredible. She took the time prior to the ceremony to get to know us as well as our family and incorporate what we wanted into the ceremony. She is professional and genuine. Cecilia made us feel at ease throughout the entire process. Brian & Tanya August 2019
Mike & Stacyann
Cecilia Craig was excellent - prompt and always there for us. She was super friendly and has a very good sense of humour. She made the rehearsal fun and made sure everyone felt comfortable. Definitely will recommend to anyone that requires an officiant.
Alice & Andrei
Cecilia Craig was a fantastic officiant. She was very professional and easy to work with. We would definitely recommend her.
Cheryl & Patrick
Cecilia Craig was amazing! Very personable, and professional. We really connected with her even on our first meeting. She truly helped us to plan and execute the perfect ceremony for this very special day. She was extremely flexible with our schedules and made a point to stay in contact with us through everything. She was extremely knowledgeable about all the "legal stuff" and helped us to incorporate this while allowing our ceremony to remain personal and unique to us. She truly cared about our special day and her positive energy was infectious. Would absolutely recommend her!
Carly & Michael
Cecilia was a fantastic officiant! She met with us to discuss what to expect before, and on the day. She had great advice and lots of useful information. Including keeping tissues at arms reach for myself, the bride!
Brianne & Tommy
Cecilia Craig was easy going, just like us, and was super accommodating to what we wanted! Cecilia was wonderful. She was loud and clear so that everyone could hear her. She was very caring. She was perfect!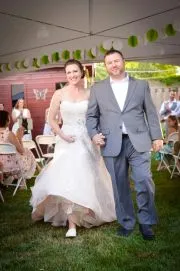 Cassy & Chris
Cecilia Craig was a perfect match for my fiance and I. She is local to Oshawa, kindhearted, and extremely easy to work with. She really cares about making the bride and groom happy. Cecilia goes above and beyond with assisting you in having the perfect ceremony for your unique vision. She is super flexible in her ceremony style and accommodating for meeting times. On the day of the wedding, Cecilia was eloquent, calm, reassuring, and very professional. I will be recommending Cecilia to anyone and everyone I know getting married.