Francine Mongeon
Francine is a fully bilingual and open-minded professional. Her wish is to make your wedding day a very special and unique experience. She will work with you and respect your vision, as she understands that this is above all, your day. As she is also a professional artist, she will lend her creative touch and warmth to help make your day sparkle! Francine is comfortable in any ceremony setting.
Request Francine Mongeon
Areas served
Ottawa, Vanier, Orleans, Cumberland, Rockland, Wendover, Sarsfield, Crysler, Bourget, Kanata, Stittsville, St Albert, Treadwell, Limoges
Reviews
Chantal et Simon
Bonjour Francine Mongeon,Un petit mot pour vous dire que nous avons beaucoup apprécié vôtre aide pour accomplir les diverses démarches qui nous ont permis de célébré notre mariage dans un délai si court. Nous avons bien aimés votre contribution et interprétation de notre cérémonie que vous avez merveilleusement célébrée selon nos désirs et attentes. C'est avec plaisir que nous vous recommandons à ceux qui désirent une cérémonie à la hauteur de leur attente.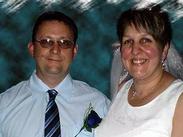 Jacqueline and Robert
Dear Francine Mongeon,It was very nice to have you as part of our wedding. You have a good sense of humor with great personality . It was a pleasure to be around you and we are glad that we met you. We would love to let you know that, you did provide us with great love, caring and kindness, before our wedding, during our wedding and even after our wedding and thank you for making us proud.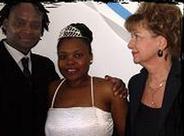 LaReine and Francis
Dear Francine Mongeon,I wanted to send you a couple pictures from Francis and my wedding that you officiated. I can't believe we have been married just over a month now!The day still feels so magical in our minds. Thank you so much for sharing our beautiful day with us.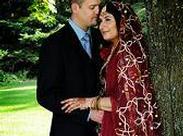 Geneviève & Richard
Francine, Nous n'avons pas eu la chance de vous voir après la cérémonie, mais nous tenons à vous dire un gros gros merci! Nous sommes bien heureux du déroulement de la cérémonie et plusieurs de nos invités ont souligné votre travail remarquable! Merci encore!