Colleen Kenny
Colleen is an experienced wedding officiant who lives in Smiths Falls. She is patient and kind and loves a great laugh. Colleen feels finding the person you want to spend the rest of your life with is such an amazing gift and celebrating your love and commitment is one of the greatest moments in life, so she considers it a privilege and an honour when a couple entrusts her to join them together in one of the most important days of their lives. Talk with her you will not be sorry.
Request Colleen Kenny
Areas served
Smiths Falls, Perth, Maberly, Balderson, Lanark, Port Elmsley, Rideau Ferry, Lombard, Rideau Lakes District, Tay Valley District, Westport, Merrickville, Kemptville, Oxford Mills , Carleton Place, Franktown, Innisville, Almonte, Ottawa West, Brockville, Delta, Athens
Reviews
Wilda and Gary
I just wanted to say thanks again to Colleen Kenny for being our wedding officiant. With all the issues we had before the day of our wedding we were very appreciative that you were so calm, walked us through what we could do, and then came back out to complete the ceremony. We can't thank you enough and will definitely pass your name along to others.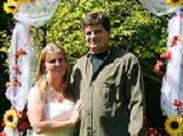 Danica
To Colleen Kenny. It was a beautiful wedding day and thank you for being a part of it! I will recommend you and All Seasons to anyone I know who will be getting married. Thanks again!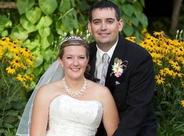 Serreh and Chris
Hello Colleen Kenny. Thank you again for everything. Our Carnival style theme wedding was a smash. Our guests could not say enough about our ceremony and how you kept everyone on track with sincerity and humor. Thank you again for all your help!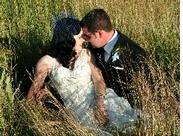 Molly & Sean
Our ceremony was absolutely beautiful thanks to Colleen Kenny's kind and gentle personality. She was exceptionally warm and friendly with all our guests
Eryka & Dustin
Colleen Kenny exceeded all of our expectations from start to finish. She is extremely friendly, knowledgeable, and accommodating. It was an absolutely pleasure to have her as our officiant. The office staff were extremely helpful! They answered all of my questions promptly and with accuracy. They met all of my requests and made the entire process very easy and stress-free.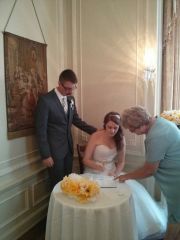 John & Heather
Colleen Kenny was great. Our ceremony was to be outdoors but he sky opened up and it poured rain for 15 mins. Colleen waited patiently while the rain stopped and we got to have our outdoor wedding!!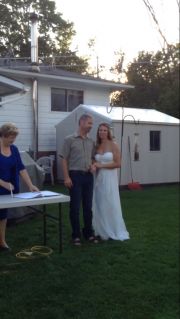 Lisa & Matthew
Colleen Kenny was so great: accommodating, informative, easygoing and pleasant. She helped us to make the perfect ceremony every step of the way and was always there for any questions or concerns. She helped make our big day amazing! All Seasons provides any and all information needed, making the whole process that much easier. We'll be happy to recommend to anyone looking for an officiant! Thank you!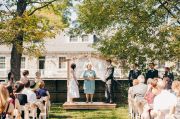 Ashley & Andrew
Our wedding was truly an amazing day and we are so thankful for all of your help. We will be sure to pass on our wonderful success with All Seasons, and of course you, with any future family/friends getting married. Ashley and Andrew August 2015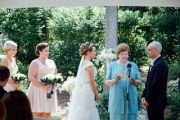 Michael and Trisha
Hello Colleen (Kenny). Thank you so much for everything, we had such a great time. The Agricultural farm in Ottawa was just the right place for our wedding. Learning that your heritage was Scotish just like ours was a wonderful surprise. Thank you again, Michael and Trisha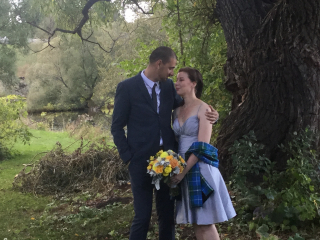 Beckie and Trevor
Hi Colleen (Kenny), Thanks for being part of our special day. We also really appreciated that dressed the part for our themed wedding. It was a special day for us. Beckie and Trevor