Colleen Heidman
Colleen is a vibrant and caring individual who has been conducting weddings since 2006. Located in Sudbury, she cares for people and loves to help couples plan their big day. She has extensive experience with non–denominational or spiritual ceremonies. Colleen is passionate about weddings and has excellent organizational skills to help alleviate stress. Her willingness to listen to your every wish and try her hardest to make it a reality will capture the romance in each ceremony.
Request Colleen Heidman
Areas served
Sudbury, Estaire, St. Charles, Lively.
Reviews
James and Jenna
Colleen Heidman was a pleasure to work with. She is fun, interesting, down to earth and kind spirited. She gave us the freedom to write our perfect ceremony, and give us advice when we needed it. Not only was she wonderful the day of our wedding, she was a huge help and influence during the weeks prior to the wedding. She was even able to keep me calm during the last few days before the event. She gave great suggestions and we trusted her whole heartedly. I would recommend Colleen to any couple looking for a wedding officiant. We could not be more happy with her quality of work and recommend her fully. Thanks again Colleen for being such a wonderful part of our big day!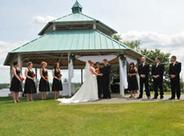 Shannon and Kevin
Collen Heidman. When Kevin and I were thinking about planning our wedding we decided we wanted to have the ceremony in front of all of our friends and family. The ceremony that you performed for us was exactly that. It was simple but it was lovely and we got to share it with all of them. In respect to your character we love how easy going you are, you made both of us extremely comfortable which allowed us to really enjoy our wedding day. Thank you again for everything you did for us, it will never be forgotten.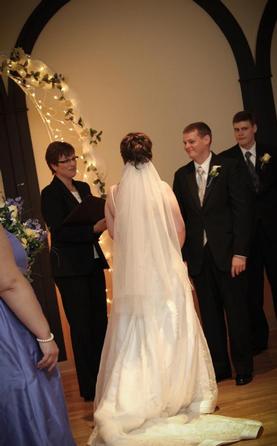 Jessica & Kevin
Colleen Heidman was wonderful. The delivery of the cermony was very eloquent and there were many compliments from our guests. It's very easy to tell that Colleen loves her job by the way she glows throughout. Thank you Colleen!
Tracy & Trevor
Colleen Heidman was very professional yet friendly and welcoming. She gave us many suggestions but encouraged us to make decisions we were most comfortable with. She pointed out many small details that may have been overlooked until the wedding day. Colleen offered support if needed with planning the wedding, she responded to emails quickly and was early for both the initial meeting and the ceremony itself. She delivered the ceremony clearly and addressed our guests as well as ourselves with amiability. Colleen even provided us with a beautiful copy of the ceremony as a keepsake. My email requesting information was answered very promptly. I received written confirmation of the booking along with an example of a ceremony. I have nothing but good things to say about the service and the wedding officiant we had to deliver our service. The fee was comparable to other services but not all officiants provided the same level of guarantee. The website was informative and easy to use. Confirmation of our wedding date & a receipt for the deposit was made quickly by email.
Alyssa and Drew
Colleen Heidman was amazing. She followed our script exactly and was so sincere in her delivery of the ceremony. Colleen was extremely helpful, from providing ceremony ideas and materials to our final preparation call. She gave us very, very helpful tips in planning our ceremony blocking and leading our own rehearsal. I would recommend Colleen to anyone! Thank you Colleen from making our wedding ceremony absolutely perfect. And for having a Kleenex ready when my maid of honour fell short :)
Ginette & Joseph
Thank you very much Colleen, the ceremony was everything we wanted and more.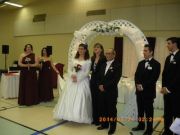 Rhonda & Danny
Colleen Heidman was great and made all of us very relaxed and comfortable.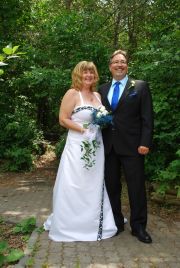 Lindsay & David
Colleen Heidman was wonderful to work with! She was able to answer any questions we had and helped us organize the rehearsal to ensure the wedding day went off without a hitch. Thank you Colleen !!!!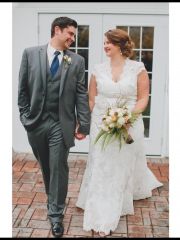 Tina & John
Colleen Heidmand met with us before the wedding day, and explained things so well, and asked the right questions. We had a Halloween wedding, and Colleen was more than willing to put on a costume and that meant a lot. She put us at ease, and guided us through the entire ceremony smoothly. I think that Colleen was having fun, too. She also put a lot of important information in the package for AFTER the wedding day as well. Very helpful.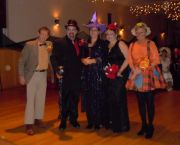 Michelle & David
Colleen Heidman was a perfect officiant for our wedding. Very understanding of our needs. All and all a perfect day.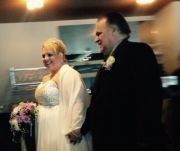 Kim & Richard
Colleen Heidman was very friendly and put us both at ease. She was warm and professional and I'm very glad we selected her. I would definitely recommend All Seasons as well as Colleen for an officiant.
Tracy & Brent
Colleen is very professional and was always prepared and organized. She provided valuable input and suggestions as we planned our ceremony and kept us calm and relaxed along the way. We felt extremely comfortable with her right from our first meeting. We highly recommend Colleen, she was a big help in ensuring that our ceremony ran smoothly and we are very thankful.
Chad & Katie
Chad and I would like to Thank You for such a personable and beautiful wedding ceremony. You created an unforgettable day for us and you handled our crazy family with such grace. We love your down to earth and laid back personality, which made it feel like you were part of the family. You have a wonderful talent and we would love to recommend your services to all our friends and family. Thank you again for helping make our day so perfect. Love, Chad & Katie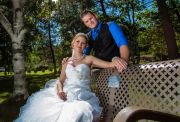 Jenn and Steve
We would like to sincerely thank Colleen for the beautiful wedding ceremony. She showed an excellent mix of professionalism and adhered to our request to also have a fun ceremony that everyone is still talking about. It was also a nice touch that she included a copy of our ceremony in our marriage envelope! We are extremely happy with how the ceremony went and we will definitely be referring Colleen to everyone we know. Thanks again, Colleen  Jenn and Steve