Bianca Cava
Bianca, would love to be a part of your special day! She enjoys working with people and believes in equal respect for everybody. She is comfortable and open to performing your personalized ceremony. Bianca is completely open to accommodating any and all requests in order to make your ceremony exactly how you've imagined it to be. Please note that Bianca is not currently accepting any weddings after the end of Aug, 2019.
Request Bianca Cava
Areas served
Thunder Bay, Neebing, Oliver Paipoonge, Conmee, O'Connor
Reviews
Monika & Brady
Bianca Cava was great! Very professional, warm and welcoming.
Carrina & Joshua
Bianca Cava met with us and answered all of our questions and calmed all our concerns. She was kind and caring and obviously likes doing the job that she does. Bianca was so well-spoken. So easy to understand her and many of our guests commented on how beautiful a job she did. I would definitely recommend her and All Seasons to others. She was caring and professional and made our day very special. Thank you Bianca!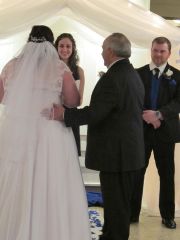 Janet & Norman
Bianca Cava was wonderful. I would highly recommend her. Using your service was the easiest thing. It more than met our expectations, and hassle free. Our officiant was absolutely wonderful, she did exactly as we asked for our service, and we are so grateful.
Manny & Teagan
Bianca worked with us to ensure we had everything just the way we wanted it for our big day! She even came to calm our nerves by helping us get through our rehearsal a few times. When our big day finally arrived Bianca was quite early and ensured that everything went on schedule. She was well prepared and always had a huge smile on her face. Even our guests were pleased with how Bianca ran our ceremony. We have already given a great recommendation for her and will continue to do so. We thank you so much Bianca for everything you did!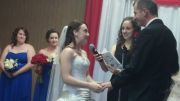 Jessica & Lauchlan
Bianca Cava exceeded our expectations. She was very professional yet accommodating to our needs. We loved working with her! The office staff was helpful in helping us have a little extra time when booking so we'd be able to speak to Bianca first over the phone. It was a very smooth process start to finish, one less thing we had to worry about!
Amy & Matthew
Bianca Cava was lovely. The ceremony was everything we wanted. Thank you again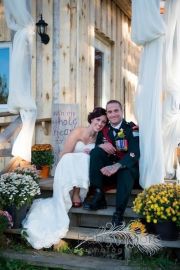 Brittany & Derek
Bianca Cava was so professional and caring. She is so kind and so easy to work with. She made our day simply perfect !!! The process dealing with All Seasons was so easy and simple to use. I had to call to ask a question and the staff were so nice and very helpful! I will always recommend All Seasons!!! They were great to work with.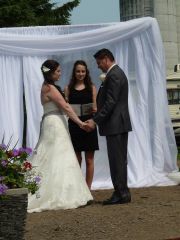 Shavonn & Peter
Bianca Cava was amazing! Easy to work with, friendly and lots of help. Everyone complimented how well she performed the ceremony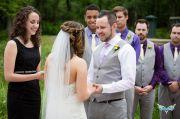 Jay & Olivia
Bianca Cava performed our wedding ceremony and she was amazing! We asked for a non-denominational ceremony about love, friendship and equal partnership, and she delivered! I could not be happier with how everything went! Bianca herself was lovely and we enjoyed having her there with us! Highly recommend!! Jay & Olivia June 2019