Rev Barbara Billey
Barb was recently voted by her peers as the 'Most Popular New Wedding Officiant in Windsor' at the prestigious international Wedding Industry Experts 2016 Awards. Your wedding celebrates love. Barb fosters a creative, caring space to enter with family and friends into the joy-filled commitment of marriage. Barb lives in Windsor and is a counsellor. She has a passion for dance, visual art and poetry. She's an avid cyclist, swimmer and nature enthusiast. Whether your wedding ceremony is non-denominational, interfaith, religious or spiritual, Barb has experience to conduct a ceremony that uniquely expresses your love.
Request Barbara Billey
Areas served
Belle River, Essex, Harrow, Kingsville, Lakeshore, LaSalle, Leamington, Stoney Point, Tecumseh, Windsor
Reviews
Chelsea and Jeff
Thank you so much for everything, you really made our wedding day special! Best of luck to you with future weddings! You're awesome Barbara Billey!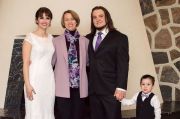 Nancy and Yvette
Hi Barb, Thank you for marrying us and making our ceremony special, we received a lot of positive comments about you. Thanks again. Take care, Nancy & Yvette
Luis & Pamela
Barbara Billey was nothing short of amazing: gentle, caring and sincere. We had complimentary comments about her after the ceremony was done. This was far better than anything my wife and I anticipated it expected Barbara is a person who exudes calmness and peacefulness. She is sincere and our guests all picked up on this difference and many of them commented on it.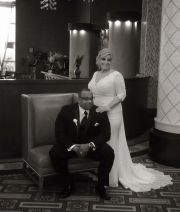 Lisette & Ian
Barbara Billey exceeded our expectations, and made our day so special with her ability to speak with clarity and intention. We felt at ease, as she helped us during the process of preparing for the ceremony. She has such a peaceful, open and loving approach in the work that she carries out, and my wife Lisette and I are so happy that we chose her to marry us!
Ian & Lisette
Hello Barbara, Thank you so much for being our officiant! You were such a pleasure to work with during the preparation for our ceremony. Thank you for being on board with our script, for being so helpful in regards to any adjustments that were needed. You spoke with clarity and intention, and gave the ceremony a relaxed feel. Lisette and I both agree that we couldn't have chosen a better person for our special day. Thanks again! Lots of love, Ian & Lisette