Susan Fae Haglund, BA (U Calgary).
Request Susan Fae Haglund
Secteurs desservis
Airdrie, Balzac, Calgary, Cochrane
Commentaires
Cyra & Dustin
Susan, Thank you so much for being a part of our special day. Your words were a gift. We are so happy you came into our lives. Thank you for looking after the postings.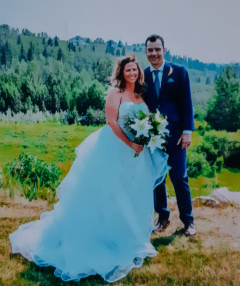 Keith & Barb
Susan Fae Haglund was amazing . The ceremony was very good. We were happy as were all of our guests. October 2021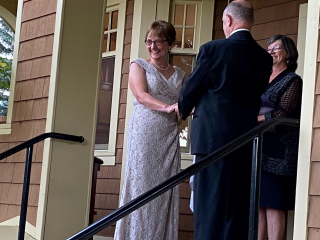 Pascale & Yanick
Susan Fae Haglund, I want to thank you for everything you did for us. Everything was so perfect. Thank you for the flowers, I'll bring them home and I will keep them dry. Thank you for the pictures, we are very please to have memories. You picked the perfect place for the ceremony and you were amazing. Thank you for everything ❤️💍 Pascale & Yanick, June 2021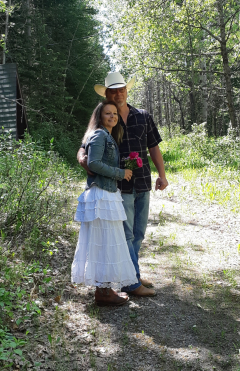 Jaleze & Natasha
Susan Fae Haglund was amazing, she was so patient with our son and always had a smile. Amazing Company. We will be recommending you guys to all our engaged friends. Jaleze & Natasha February 2021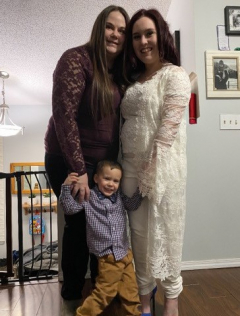 Stephanie & Shayne
Dear Susan Fae (Haglund), Thank you so much for officiating our wedding. You made our ceremony more perfect than we could have ever imagined! Thank you for guiding us through the whole process. Stephanie & Shayne, August 2020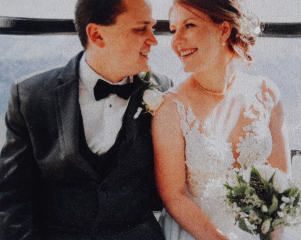 Tristan & Melissa
Susan Fae Haglund was very professional and was so accommodating with everything we asked of her. Susan is also friendly and super easy to talk to! We would recommend her in a heart beat. Tristan & Melissa August 2020
Ryan & Morena
Susan (Fae Haglund), Thank you so much for being there to officiate our special day. We couldn't have asked for a better service. It was truly a memorable ceremony & we can't thank you enough! All the best, The Herbs, December 2019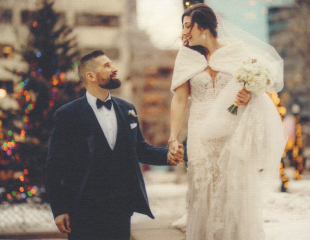 Lyle & Charlotte
Susan Fae Haglund went above and beyond our expectations! Thank you for making our day Perfect. Lyle & Charlotte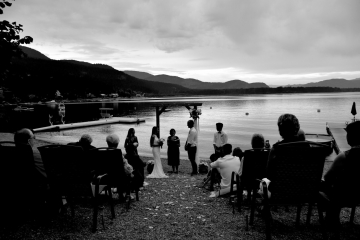 Christopher & Brianna
Susan Fae Haglund was great. We wanted something very short and sweet and everything she said was perfect! Couldn't have asked for a better ceremony, thanks again Susan! Christopher & Brianna August 2019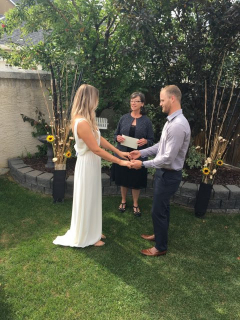 Miranda & Adam
This day, was brought to life with so much anticipation, and support. My husband and I give great gratitude to Susan Fae Haglund for her guidance with scripting, and helping us piece together the perfect ceremony! Thank you Susan! Thank you again for being so patient, and flexible with our ceremony. We felt so comfortable because you made it fun and easy. Miranda & Adam, October 2018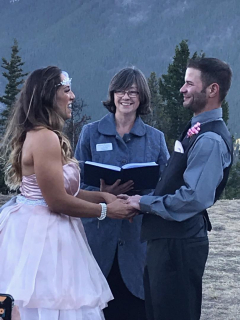 Paige & Mitch
Rev Susan (Fae Haglund), This photo just perfectly shows how much joy you helped bring to our ceremony ! We can never thank you enough for lending a hand in making our day as special as it was! Paige & Mitch, September 2018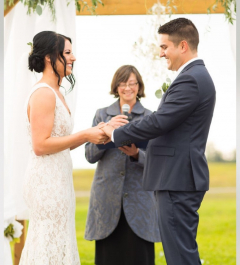 Kerry & Colin
We had a very private and low key wedding and it was absolutely perfect. Thank you so much Rev Haglund for putting the wonderful ceremony together, everyone cried and it was more emotional than we could have imagined. You made our day very special and we thank you for that. I think having our wedding officiated by someone so sweet and kind made all the difference for us. Thank you!! Kerry & Colin, April 2018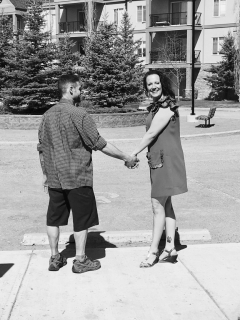 Dave & Marianne
Hello lovely Susan Fae! Thank you so much for making our wedding ceremony so so beautiful and so much fun! We were so proud and happy to have you, everyone was saying how wonderful the script was and how wonderfully you presented it. Dave and I were on top of the world that day (and still feel incredible!) and we know it's also because of you! Our warmest and sincerest gratitude goes out to you for making our wedding unforgettable! We truly hope to see you again one day as we see you as our friend and want you to know that you're always welcome at our house. Whenever you're nearby please give us a call and come for tea or coffee. Dave & Marianne, August 2018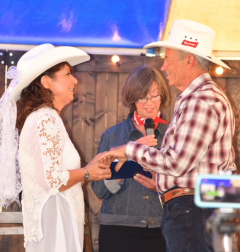 Jane & Clayton
It was such a pleasure to have Susan Fae be a part of our wedding celebration. She walked us through the whole marriage process, was so supportive, and really made an effort to stay in touch throughout the planning process which gave us such peace of mind. We worked together with Susan to come up with a beautiful ceremony that really fit who we are as couple. We are so grateful for the part she played in making it a perfect day! Thanks so much Susan Fae! Jane & Clayton, July 2018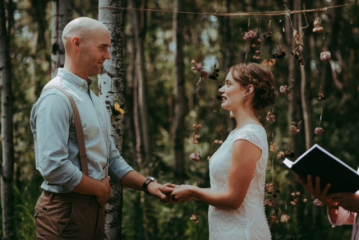 Meghan & Daniel
Susan (Fae Haglund) was amazing! The ceremony was beautiful and well spoken. I would recommend Susan to anybody, she will help you through the entire process. Thank you so much for being apart of our day Susan :)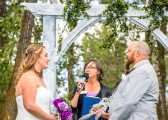 Bright & Heather
Susan (Fae Haglund), We are grateful for your participation in our marriage ceremony. God richly bless you. Bright & Heather, August 2018
Devina & Lyle
We were extremely pleased with Susan Fae Haglund. She was very helpful through the entire process of our wedding. She made herself available for any questions or concerns. Susan truly was a big part on making our wedding day very special. I will definitely recommend Wedding Ceremonies by All Seasons and Susan to officiate for anyone planning a wedding.
Lyle & Devina
It was so nice to meet you. Lyle and I would like to thank you so much for the beautiful ceremony. We wanted to let you know what a wonderful service you did and how perfect it made our Wedding Day. Thanks again, Lyle and Devina -- April 14th 2018
Haley & Amar
Susan Fae Haglund was amazing! She cared about what our image for our day was and she delivered flawlessly. She was easy to talk to and meet up with and was both on time and professional. We would highly recommend Susan to anyone!
Elise & Barry
From our first email exchange, Susan was very accommodating to our needs and helped guide us through any parts of the process we weren't previously aware of. She made us comfortable right away and when we met she came prepared with the perfect ceremony option and reading for us. Susan kept us on track with our ceremony planning. We weren't always the best clients as we juggled the different aspects of wedding planning and her patience and support was unmatched and very much appreciated. We wrote our own vows, which she advised us on; saying we should be true and speak from the heart and the result was very beautiful by everyone's account. Susan typed them up for us and kept them until we needed them during the ceremony. We thought we wouldn't need them written down, but I am so glad we did or we wouldn't have made it through or said half of what we had planned. We are so grateful Susan made sure we said everything we wanted and came so prepared. Susan is obviously experienced and her warmth and charm invite everyone to participate in the ceremony making it extra special for the couple and their guests. She's truly talented as an officiant and found the perfect tone and timing for our wedding ceremony. All our friends and family raved about how nice our ceremony was and we owe that to Susan. She kept a perfect pace and slowed it down just enough for everyone to feel like it was worth it to attend. She saw us off in our limo and made us feel special, complimenting our ceremony and vow exchange. She stayed and mingled with our families, which they really appreciated. We couldn't have asked for more. She was the perfect choice for our officiant and we would recommend her to any other couple in a heartbeat. Elise & Barry September 2017
Melissa & Brian
Susan Fae Haglund was absolutely fantastic! She made my husband and I feel so comfortable and at ease before, and during the ceremony. She was so great with corresponding either via email, and on the phone, to ensure we selected the vows that 'best suited us'. I would highly recommend All Seasons Weddings...and the ever so lovely...Susan Fae Haglund for your officiant❤️
Hayley and Jonathan
I would recommend Susan Fae Haglund for anybody and everybody! She was amazing!
Dori & Rob
We absolutely loved Susan Fae. She listened to exactly what Rob and I wanted during our service and she completely delivered. We felt an immediate connection, just like she was family. Wouldn't hesitate for a second to recommend her!
Brandon & Stephanie
Susan Fae Haglun was great for us. Was easy to contact and we had a good communication for any changes or questions we had regarding the script and wordings of our ceremony. Susan was amazing and couldn't have asked for a more perfect day!
Kelsey & Landon
Susan Fae Haglund was kind, understanding and adaptable. She gave us choices of ceremony vows and changed and added some readings that were important to the two of us. She was easy to contact, whether it was through email, text or a phone call, and she was great about getting back to us quickly and professionally. Susan kept us calm in the moment with the rush of emotions, chatting with us in between the readings and vows to help us soak up the moments that each of us will cherish forever. Payment options were easy to use and the website made it easy to review and choose an officiant in our city. Absolutely, I'd recommend All Seasons to anyone who is looking for an officiant who adapts to any situation and ensures the ceremony flows with grace.
Jen & Dimitri
Susan Fae Haglund was fantastic to work with! She was so accommodating to how we wanted to run our ceremony as well as including our families. She was patient with the kids and put everyone at ease. Thank you so much!
Jackie & Jim
Thank you again for performing our ceremony on the 15th Susan (Fae Haglund). Our day was very special and I'm glad you were part of that, making our wedding so special.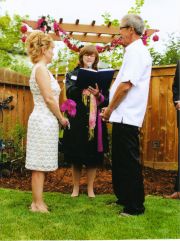 Victoria & Guy
Susan (Fae Hagland) was very sweet to me and my fiance, Guy. She got to know us and listened to our ideas for our wedding with enthusiasm and plenty of great suggestions. She provided us a really sweet ceremony itinerary that really resonated with us. I was initially nervous and a bit reluctant to share with her that it was a themed wedding as I wasn't sure how receptive she would be to it or whether she would think it was ridiculous and not want to participate, however she was very excited about the costume theme and immediately started planning what she was going to dress up as. We made the suggestion to her that she should go for something like Professor McGonagle from Harry Potter as me and my bridesmaids were dressing as witches, and she more than delivered on that. She was completely on board with it. It was perfect. She even threw in something for Guy at the end of the ceremony, "May the Force be with you!" a very fitting blessing for Guy and I. She helped make our day that much more wonderful and we are both so thankful to her for that. Sincerely, Victoria & Guy
Jim & Carol
Susan (Fae Haglund) did a great job with the ceremony. Everything went smoothly, the entire process was simple, and the day felt blessed. Couldn't be happier. Jim & Carol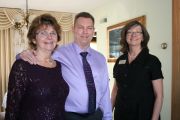 Christine & Aaron
Our team from Musical Twist DJ Service worked directly with Officiant Susan Fae Haglund who performed a wonderful Wedding Ceremony for Christine & Aaron on August 26th (2017) at Valley Ridge Golf Club. Susan was very kind and her voice was so very calming. What a pleasure to work with this amazing professional. We will highly recommend her to any clients inquiring about a Wedding Officiant.
Kathryn & David
Susan Fae Haglund was punctual in her replies, very organized and calm/confident. The reservations staff were very friendly, and certainly helpful when we had questions or concerns.