Lorianne Gardner
Request Lorianne Gardner
Secteurs desservis
Marmora, Madoc, Bonarlaw, Blairton, Deloro, Healey Falls, Havelock, Crowe Bridge, Wilson Island, Campbellford, Norwood, Vansicle, Shanick, Queensborough,
Commentaires
Leo & Alice
Lorianne Gardner Was Excellent! Thank you for everything ,the day was perfect. Leo & Alice August 2019
Barry & Joan
Lorianne Gardner was excellent! Your services were professional and very helpful with our planning along the way. Barry & Joan. July 2019.
Dave and Kelly
Dear Lorianne: The sunset was perfect. You were wonderful. Thank you again for everything.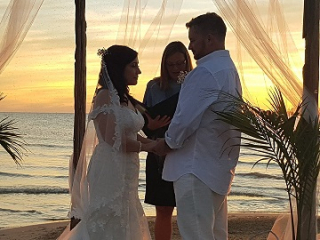 Lacey & Timothy
Thank you Loriane Gardner!!!! Our special day was beautiful and I'm so glad you were our officiant. The ceremony was so special with vows to the children. Thank you for everything.