Julie Connolly
Request Julie Connolly
Secteurs desservis
Bailieboro, Bethany, Bewdley, Bridgenorth, Buckhorn, Cavan , Curve Lake, Douro, Ennismore, Fraserville, Keene, Lakefield, Mathers Corners, Millbrook, Norwood, Omemee, Port Hope, Stoney Lake, Warsaw, Westwood, Youngs Point
Commentaires
Daniel & Stephanie
Julie Connolly was lovely to work with. Very encouraging, accommodating, and helpful. She adapted expertly and professionally to the realities of a wedding during covid and made sure we felt comfortable with the whole ceremony. We're grateful she was there with us on our special day to make it even more special with her elegant giving of our ceremony. She guided us expertly through the ceremony with good humor and grace. Daniel & Stephanie June 2021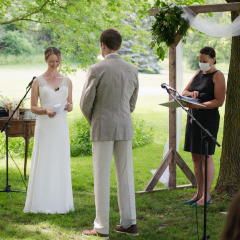 James & Cassidy
Julie (Connolly) exceeded our expectations. Due to covid, we contacted Julie very last minute and talked through FaceTime about the big day. Walking down the aisle was my first time meeting Julie but instantly I felt like she was someone I knew my entire life. She was gentle, romantic, professional, and funny all at the same time. She laughed with us, cried with us, and celebrated with us in the short time we were able to spend with her. I would recommend Julie to anyone ever looking for an officiant. We had guests and other professional staff at our wedding that have seen many weddings and said she was by far the best officiant they have ever seen. Thank you Julie. James and Cassidy November 2020
Cory & Brookelynn
Julie Connolly was so lovely, many of my family commented on how much they loved her and the ceremony she did. We have recommended her to some friends and cousins that plan to get married in 2021. Cory & Brookelynn December 2020
Derek & Karen
Julie Connolly was amazing to work with. She supported us in figuring out the ceremony and really allowed us to plan it in our own way. Julie was easy to talk to and very approachable. She was organized and well prepared with everything. Thank you ! Derek & Karen October 2020
Warren & Ella
Julie Connolly was genuine and friendly - perfect officiant for us! Warren & Ella August 2020
Robert and Cheryl
Julie Connolly was warm and compassionate. She knew exactly what we wanted and exceeded all expectations. Robert and Cheryl December 2019
Christopher & Janice
Julie Connolly was wonderful!! Thank You so much for helping to make our wedding day what we had hoped for. Thank you! Christopher & Janice November 2019
Andrew & Heather
Julie Connolly went above our expectations. Any questions we had were all answered fast and was very helpful. Thank you for everything Julie ! Andrew & Heather October 2019
Kayla & Tyler
Julie Connolly went above and beyond to help make our day perfect and the ceremony exactly how we pictured it. Thank you Julie for everything! Kayla & Tyler September 2019
Daniel & Tamara
Julie Connolly was amazing. I would recommend her to anyone! Thank you Julie. Daniel & Tamara August 2019
Russell & Selena
Julie Connolly was amazing! She was great to work with, and took into consideration all our asks and ideas of how we wanted our ceremony to run. She had a wonderful presence and delivered our ceremony in a way that exceeded all of our expectations. She had an amazing vibe! We had so many people come up to us after the ceremony, and compliment Julie. Russell & Selena August 2019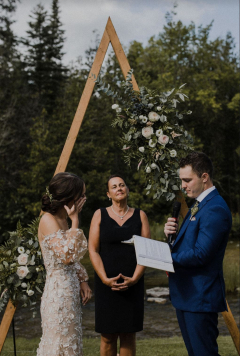 Graham & Angela
Julie Connolly was amazing , she is so organized , kind and amazing to work with. We highly recommend Julie! Thank you for everything Julie. Graham & Angela July 2019
Kirk & Carol
We would like to thank our amazing Officiant Julie Connolly. Our service was very relaxed and easy going, just what we wanted. Julie is a very vibrant, friendly, warm individual who made us feel very comfortable. We knew from the day we met her at our pre-wedding meeting the day was going to be perfect!! I would highly recommend Julie and All Seasons Weddings Service. Kirk & Carol June 2019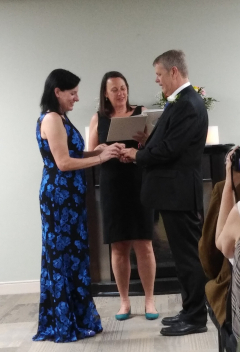 Emily & Jonathan
Julie Connolly Julie was an absolute pleasure to work with. We felt she made it her mission to get to know the two of us and that translated to a very personal and intimate ceremony. Julie's charisma and calming presence put us at ease and allowed us to enjoy our wedding ceremony to the fullest. We would recommend Julie and All Seasons Weddings to anyone looking for a personalized wedding ceremony! Emily & Jonathan June 2019
Sarah & Jean
Julie Connolly was very pleasant to work with and made our wedding day amazing. She was punctual and very helpful. Thanks Julie for helping John and I make our happily ever after!
Belva & Megan
Julie Connolly exceeded our expectations. She was courteous and took care of everything for us. We just showed up at the altar and followed her lead. Everyone I contacted at All Seasons Weddings was very helpful. Many people at my wedding mentioned that Julie seemed like a family friend by the way she interacted with us. She was the perfect officiant. I would highly recommend her! September, 2018
Todd & Laurie
Julie Connolly was a great help with our surprise wedding with just our children and us. She was able to provide us with helpful tips along the way to make a special day. We would recommend Julie to any any couple looking for a trustworthy person to perform their wedding ceremony.
Leigh-Anna & Jason
Julie was warm, knowledgeable and professional. She did a great job of creating the exact ceremony that we wanted. We would happily recommend her to other couples looking for an officiant! Leigh-Anna & Jason July 2018
Stephanie & Ryan
Julie Connolly was absolutely FANTASTIC! She met with us at a time that was convenient to us, provided us with a ceremony outline, and made sure our ceremony reflected who we were. I would absolutely recommend her to anyone needing an officiant!!
Kelsi & Wade
Julie Connolly was amazing!! From my perspective, she fit into the wedding seamlessly and performed our ceremony just right!
Jack & Dora
Julie Connolly was above and beyond our expectations and we would gladly reccommend her.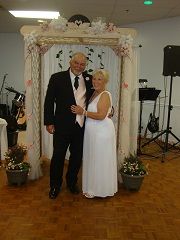 Shannon and Tom
Julie Connolly was a fantastic officiant!! From the very start she made everything easy and relaxing. She was very supportive of our choice to write our own vows and make our ceremony more personal, which was exactly what we wanted! She spoke with grace, ease and poise, and followed our request to keep the day light and fun. Julie is the perfect choice for the officiant to help you make your day special! Thanks Julie, no one could have done it better! Love Shannon and Tom!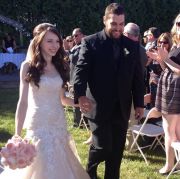 Charlene & Matt
Julie Connolly was absolutely fantastic. She made our ceremony very simple and relaxing which was just what we wanted! Thanks so much for making our day so special! I will definitely refer your services to other people I know!
Jessica & Joshua
Julie Connolly was amazing. She was so friendly and personable. Her delivery of our chosen ceremony was flawless. We had many compliments on her professionalism and poise. She truly helped to make our wedding ceremony beautiful. We couldn't have chosen a better candidate for the job.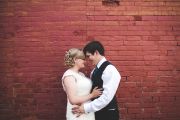 Julie & Matt
Julie Connolly was absolutely amazing, from beginning to end! She let us completely form our ceremony the way we wanted it, allowing us to do it "our way", not the way it's "supposed" to be done. Just perfect. Thank you so much, Julie. We could not have had a better person marry us.