Joyce Philp
Request Joyce Philp
Secteurs desservis
Sarnia, Point Edward, Camlachie, Brights Grove, Corunna, Mooretown, Courtright, Sombra, Port Lambton, Wallaceburg, Lambton Shores, Forest, Petrolia, Brigden, Watford, Wyoming.
Commentaires
Gary & Anita
Joyce Philp did a great job and everything was perfect. Thanks again Gary & Anita June 2019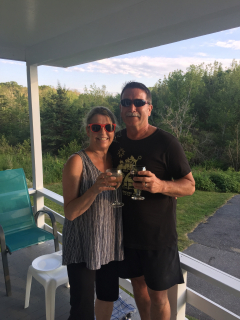 Lisa & Jason
Joyce Philp was lovely! She fit in well with our family, was sweet and kind the day of our ceremony and extremely helpful and accommodating in the preparation leading up to it. Joyce has a gift with children and was able to get our spirited 3 year old to cooperate in participating in his little brother's dedication. We had a truly memorable day thanks to Joyce.