Rev Darlene Coulter
Request Darlene Coulter
Secteurs desservis
Salmon Arm, Canoe, Tappen, Silver Creek, Grindrod, Enderby, Yankee Flats, Blind Bay, Sicamous, Sorrento, Armstrong, Swanson Park, Falkand, Chase, Vernon, Scotch Cheek
Commentaires
Keith & Carmen
Darlene Coulter was professional yet laid back which was exactly what we wanted. She was awesome. Thank you Darlene! Keith & Carmen August 2019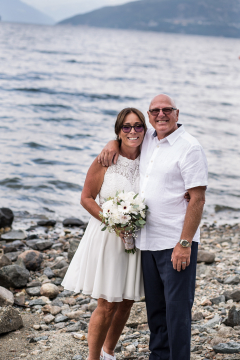 Jason & Lindsay
Darlene Coulter was very friendly, arrived early, and is very professional. We are so lucky to have had a wonderful officiant at our wedding!Thank you again Darlene. Jason & Lindsay June 2019
Diana & Kyle
Darlene Coulter was really professional but also nice and made us and our guests feel apart of the ceremony. It went very smoothly.
Carla & Nathan
Darlene Coulter was perfect for our wedding. She provided a very personalized and heartfelt ceremony. She was very professional and kind. :) We would refer others to Darlene. It was a pleasure having Darlene officiate our wedding. She went above and beyond her duties. Five stars!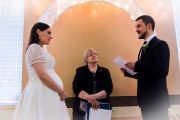 Marc & Katerin
Everything was perfect. We are getting very good feed back from our guest on how wonderful the wedding was. I would definitely recommend Darlene Coulter. Thank you so very much!
Jasmine & Michael
Darlene Coulter was such a delight to have she was very professional and made the ceremony. You are very lucky to have her on your team!!
Brigitte & Shane
Darlene Coulter made our wedding day even more special by providing us with suggestions that made our day truly ours. I loved the reading and blessing as well as the ring and rose ceremonies. We can't thank her enough!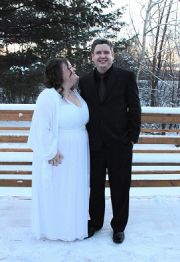 Andree & Shawn
Darlene Coulter was wonderful. She had married four of us in our family. I would recommend her to my family and friends :)
Shannon & Adam
We loved Darlene Coulter. She was everything we had hoped and met all my expectations of how the service would go We would very highly recommend both All Seasons and especially Darlene in the future. She did a great job. Thank you so much for being part of our big day.
Renee & Mike
Darlene Coulter was the best! She had great advice for us about the ceremony and timed it perfectly. We got married on the beach and she had it so we said our vows right as the sun was setting. It was the perfect day! I knew that rain or shine, she would help us and guide us through the ceremony. I was so nervous to speak infront of my guests and she made me feel very relaxed and calm. Thanks to the office, everything from the first email to the ceremony was very professional and very clear. The directions are easy to follow, payment was easy. Darlene was a big help for the ceremony and I am so happy she was part of our day. Thank you!
Janet & Michel
Darlene Coulter was amazing and rescued us when we were in a horrible predicament. She was warm, confident, relaxed and wonderful before and during the ceremony. She joined in with the humor and made an incredible contribution to our day. Thank You so much to all of you
Mike and Andrea
Everybody at All Season Weddings, We just wanted to take a moment and thank everyone for your help in ensuring that Andrea and my wedding went perfect. We would truly like to thank Darlene Coulter for helping us every step of the way with the preparations and always there for us to answer our questions. We got married in Marten River on a wonderful day and surrounded by friends and family. We will definitely tell everyone we know how great All Season Weddings is and what a great job Darlene did to make our day perfect. Thanks, Mike and Andrea