Serge Gagnon
A wedding is a time to tell the world "I love you" in front of witnesses and, if you so believe, in front of what you perceive the divine to be. I live and serve in the Embrun area. I have a gentle nature, I'm an extremely good listener, and proficient in both English and French. I am very proud of my Métis heritage. Together, we will tailor your wedding ceremony and bring your dreams to life. I have many years' experience dealing with the public and know how to make everyone involved in the ceremony at ease. I understand that details make your ceremony memorable. Themes are welcomed and I will comply with almost any dress code. I look forward to helping you in any way I can.
Request Serge Gagnon
Areas Served
Ottawa, Embrun, Russell, Metcalfe, Kenmore, Crysler, St. Albert, Limoges, Vars, Casselman, Cheney, Bourget, Hammond, Avonmore, Orléans, Ottawa East
Reviews
Jacob & Katelyn
Serge Gagnon was amazing!! Thank you so much for everything. Our day was perfect ! October 2022
Michel and Saymom Aug 2021
Serge was amazing, friendly and professional. He made our moment special and answered all question we had. I would definitely recommend him!!! He interacted with our guests and everyone thought he did an amazing job.
Kim & Chris
We can't believe it's been almost a month since our wedding day. We wanted to thank Serge Gagnon again for being a part of this monumental moment in our lives. We couldn't have done it without him (literally)!! Serge has a calm presence and he is helpful, especially with my father, did not go unnoticed. Planning a wedding during a pandemic wasn't easy but we are very happy with how everything came together and grateful to have had you be a part of it. Kim & Chris July 2021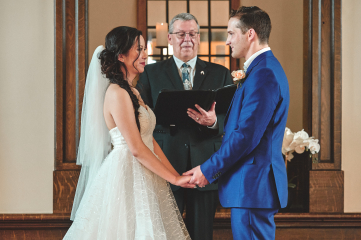 Michael & Angela
Serge Gagnon was lovely. He was friendly and courteous, and he made our special day that much more special. We loved how quickly we were able to book our ceremony and that there was a local officiant. Great work ! Michael & Angela January 2021
Shayne & Rachael
Serge Gagnon was so easy going and calming amongst the chaos of us getting ready. Our families also loved him and his humour. He was so personable and it felt like we've known him for awhile! Shayne & Rachael August 2020
Éric & Caroline
Very nice! Serge Gagnon did a very great job. With all the circumstance, he did it with serious but with a lot of joy! Including everyone like my parents who was on the computer because the rules for the covid-19!!! I will highly recommend him!!! Éric & Caroline March 2020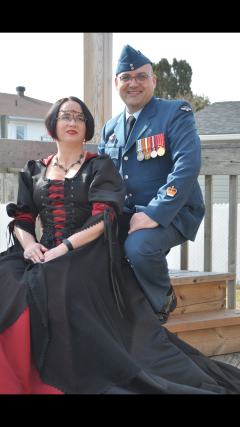 Chris & Mary
It was a pleasure working with Serge Gagnon ! He was ready to meet with us whenever we wanted, and gave us great insight to what makes a great ceremony. Thank you for making the day perfect! Chris & Mary July 2019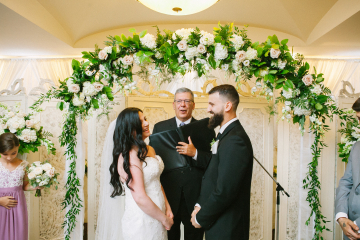 Brian & Renelle
Our wedding ceremony was everything we hoped it would be, and more. Our officiant Serge Gagnon was the absolute best. He was able to incorporate our French-Canadian and Métis heritage, our blended family sand ceremony, and our Hawaiian beach theme, into a beautiful, sweet, touching, fun, and memorable event. Definitely recommend All Seasons Weddings, and especially Serge! Brian & Renelle August 2019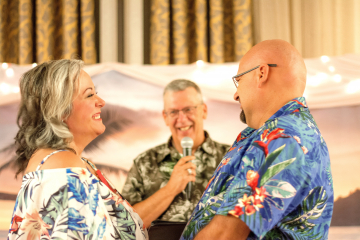 Kimberly & Brian
Serge Gagnon exceeded our expectations. He is a lovely, kind, generous man and listened to what our values and wishes were. He worked extremely well with others who participated in the ceremony. We were honoured to have met him and be part of this special day. Everything was clear and straight-forward.