Rodrigo Coelho, Llb (Brazil) Paralegal (Seneca)
Rodrigo is fluent in English and Portuguese (Brazilian) and has enjoyed working with couples who want a personalized wedding ceremony since June 2017. Located in North York, he is originally from Brazil, where he had his own legal practice. Rodrigo admits one of the best decisions in his life was marrying his wife Maria and starting a family. The other was coming to Canada in 2015 and becoming Canadian. He would love nothing more than to be part of your celebration, in whatever form it takes. O casamento não é o início de um relacionamento, mas uma transição para uma vida de cuidados mútuos e realizações. Marriage is not the beginning of a relationship, but a transition to a life of mutual care and achievements.
Request Rodrigo Coelho
Areas Served
Toronto (York, East York, North York, Etobicoke, Scarborough), Brampton, Mississauga, Pickering, Richmond Hill, Markham, and Vaughan.
Reviews
Daniela & Daniel
Rodrigo Coelho is a very attentive person, charismatic and with a lot of patience. Always solving doubts and clarifications. Our wedding was perfect. Rodrigo made me not feel so nervous and helped make everything go as planned. Daniela & Daniel August 2021
Sergio & Vivian
Rodrigo Coelho was sensational! Extremely attentive, punctual and made our day a happy one! Sergio & Vivian June 2021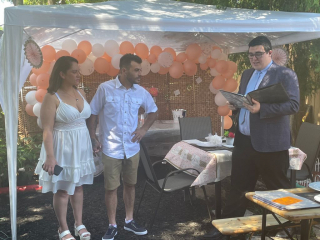 Ademar & Thais
Rodrigo Coelho was perfect for our wedding day. Thank you for making it possible. Ademar & Thais January 2021
Carlos & Caroline
Rodrigo Coelho is an excellent professional. He was friendly and helpful all the time. Thank you for making our day special. Carlos & Caroline July 2020
Jose & Ilibia
Rodrigo Coelho was a fantastic officer, we love it. Very well disposed, affectionate I think I chose well. we were delighted with Rodrigo Thank you so much for everything! Jose & Ilibia July 2020
Guilherme & Bianca
Rodrigo Coelho was amazing! Thank you for making our day special despite Covid-19. Guilherme & Bianca June 2020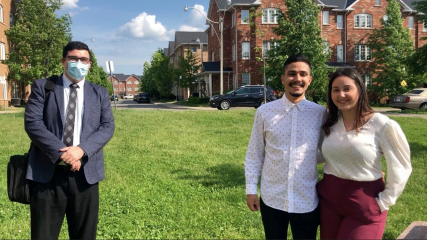 Naressa & Nathalia
Our wedding was incredible. Rodrigo Coelho was incredible, sensitive and with inspiring words. We are very happy for this partnership. Naressa & Nathalia March 2020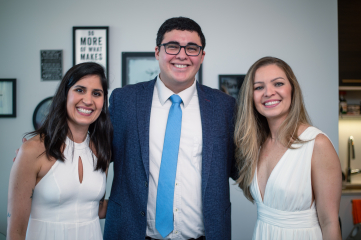 Flavio & Taina
Rodrigo more than met our expectations. He did everything perfectly!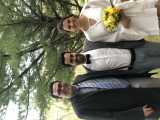 Tiago & Ana Carolina
Rodrigo Coelho was very friendly and made our special day even better. We definitely recommend his services and would like to thank him for the beautiful ceremony

Gabriel & Bruna
Rodrigo Coelho was excellent, very professional!