Joyce Philp
As a resident of Sarnia, Joyce Philp, would love to help you make your wedding day the most memorable day of your life. She will help you in planning the most beautiful wedding ceremony that you can possibly have. Joyce is married with 4 children and 8 grandchildren. In her spare time she teaches piano to the underprivileged and the elderly as a way of giving back to her community.
Request Joyce Philp
Areas Served
Sarnia, Point Edward, Camlachie, Brights Grove, Corunna, Mooretown, Courtright, Sombra, Port Lambton, Wallaceburg, Lambton Shores, Forest, Petrolia, Brigden, Watford, Wyoming.
Reviews
Gary & Anita
Joyce Philp did a great job and everything was perfect. Thanks again Gary & Anita June 2019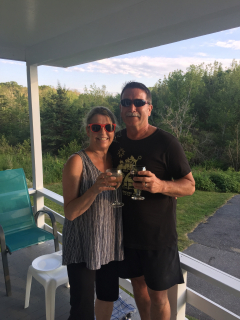 Lisa & Jason
Joyce Philp was lovely! She fit in well with our family, was sweet and kind the day of our ceremony and extremely helpful and accommodating in the preparation leading up to it. Joyce has a gift with children and was able to get our spirited 3 year old to cooperate in participating in his little brother's dedication. We had a truly memorable day thanks to Joyce.