Cole Neadow
Cole is an award winning wedding officiant and a recipient of the Queen Elizabeth II Diamond Jubilee Medal for his contributions to his community and his country. Cole is a lifelong resident of the Pembroke area and loves the beauty of the Ottawa Valley. He is a civilian employee at CFB Petawawa where he appreciates the opportunity to work with our Canadian soldiers. When not at work he enjoys restoring classic cars and family time. Cole and his wife Kim have been happily married for over thirty-five years.He believes your wedding day should be everything you hoped it would be and will do everything possible to make it so. He would be honoured to serve as your wedding officiant.
Request Cole Neadow
Areas Served
Pembroke, Petawawa, Cobden, Beachburg, Westmeath, Eganville, Chalk River
Reviews
Linda & Martin
Cole Neadow did a perfect job! We were very happy with our ceremony. Oct 2022
Wade & Tara
Cole Neadow was absolutely great, friendly and able to answer all questions. Made us both feel comfortable and at ease during the ceremony and friendly with Our guest as well :) August 2022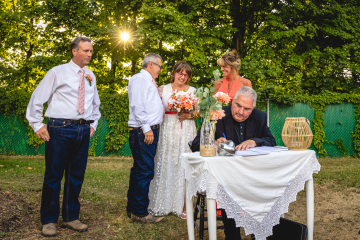 Kevin & Cassandra
Thanks Cole, we had a great day!!! May 2022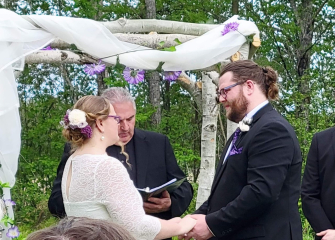 Matthew & Jessica
Cole Neadow was amazing. He helped us feel calm and it was so comfortable meeting him and talking to him. Would recommend him highly to anyone. We were very happy he was a part of our special day! Matthew & Jessica August 2020
Edward & Joanne
Cole Neadow was very friendly and wanted to ensure we were completely happy with our ceremony. Edward & Joanne April 2020
Kevin and Taylor
Cole Neadow did our wedding a few months back in October of 2019, and I can honestly say I couldn't have imagined anyone else marrying us. My now husband and I are both from out of town and he worked around our schedules when it came time to meet and discuss things before the wedding. He made sure our wedding was being done our way and The ceremony was perfect, I still get complements to this day on how wonderfull it was. Thank you for everything you did Cole, we appreciate everything you had done for us. Kevin and Taylor October 2019
Ben & Olga
Cole Neadow was nothing short of amazing! He has made our day so very special and personal to us. We are very grateful to have had him officiate our marriage! Thank you Cole ! Ben & Olga August 2019
Max & Selina
Our officiant Cole Neadow was fantastic really helped to make our special day exactly what we wanted. Max & Selina. July 2019.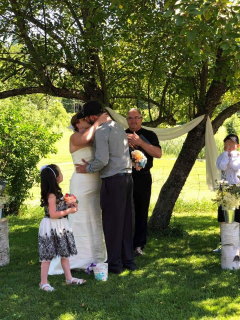 Alex & Kathleen
Cole Neadow was absolutely delightful, he exceeded our expectations and did a fantastic job. August 25th, 2018
Lorrie & Darryl
Cole Neadow was absolutely amazing. We were honored to have him marry us. He was flexible and accommodating. We had a beautiful ceremony because of him.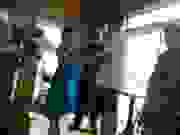 Joanna & Malcolm
The service you provided was great. Everything was made very simple and your staff were very friendly throughout. Our officiant Cole Neadow was great, making the ceremony personal and everything we wanted it to be. I will be sure to recommend you in the future.