Catharina Bowers
Catharina Bowers is a experienced, understanding, wedding officiant who has the skills to make your dream wedding ceremony a reality. She is a creative thinker who has spent years as a chaplain and television producer/director. She is a true professional! Catharina's warm and caring approach to the needs of the couple will put their mind at rest. She can do your wedding ceremony in English or Dutch.. Talk with her and you will know you and your guests will like your choice.
Request Catharina Bowers
Areas Served
Maple Island, Dunchurch, Whitestone, McKellar, Waubamik, Parry Sound, Magnetawan, Ardbeg, Nobel, Sundridge, Burks Falls
Reviews
Matthew & Taylor
Catharina Bowers was wonderful. Although we only needed her for the signing and we thought it would just be a paperwork type of event, it actually held some emotional weight to it and was so lovely. If we went with another option and had her do our full ceremony, we would have been so happy to have her. Thank you for everything. Matthew & Taylor September 2019
Niamh & John
Catharina Bowers was our officiant and she was amazing! Thank you for the integral role you played in our perfect day. The ceremony was touching and you were a perfect calming presence for us both as we said our vows. Niamh & John August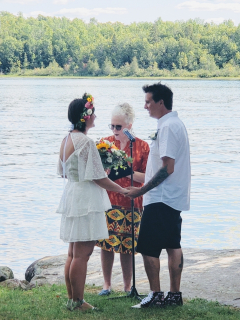 Cindy & Stan
The early rain faded away as the sun burst through to shine upon us on our special day, made all the more memorable by the lovely ceremony provided by Catharina Bowers. Thank you so much, Catharina! Cindy & Stan August 2019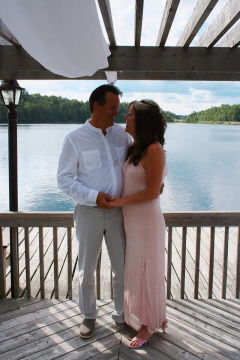 Laura & Charles
Catharina Bowers was amazing! Thank you so much for being a fundamental part of our big day! Laura & Charles July 2019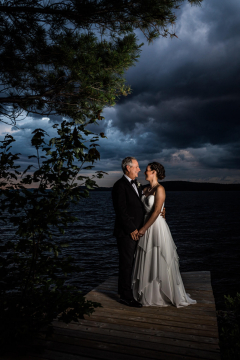 Shelley & James
Catharina Bowers was wonderful! We really loved that she included our children in our vows. It made it a very special day for the whole family.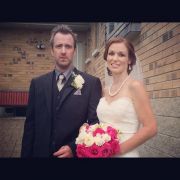 Lisa and Dustin
We wanted to Thank you for a beautiful ceremony. I told you I would cry when I had to say those words :) Everyone was saying how much they loved what you had said. Thank you again for making our day special :)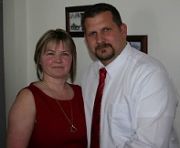 Mary-Anne and Gavin
Hi Catharina Bowers !! Thank you so much for everything! It was amazing! We will definitely recommend you! Heres a picture!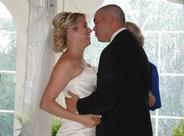 Michael and Heather
Our experience with Catharina Bowers was exceptional. Catharina met with us beforehand, she took the opportunity to know us, she asked good questions about what we wanted our day to be like, and how the day was planed. Catharina contacted us to verify everything a few days in advance, and made our special day memorable by being a part of it.